Merseyside service seeks support from volunteers for communication pilot
A residential service in Merseyside has launched a pilot communication project for disabled people and is seeking enthusiastic volunteers who can offer their support.

Freshfields, a Leonard Cheshire Disability service on College Path in Formby, is encouraging volunteers to get involved in UCommunicate, an initiative designed to help disabled people who have communication difficulties or who are unable to speak, to communicate more effectively. Freshfields is home to 32 disabled people and also runs a day care centre which is open to disabled people in the local community.

Friendly, enthusiastic volunteers are needed to help support Tom Bennett, the UCommunicate associate at Freshfields, and take part in a variety of activities focusing on communication. These will include group work, one-to-ones and community trips. Volunteers will be in charge of running conversation groups to encourage people to communicate with each other.

Every volunteer will receive training from Freshfields' volunteer coordinator, Anne Wood, as well as a trained communication expert so it's an excellent opportunity to learn news skills and meet new people.

The aim of UCommunicate is ultimately to boost the confidence and independence of people involved in the project, as they are supported to communicate more effectively.

Tom said:- "We are looking for people with good communication skills, who are reliable, patient and enthusiastic to help us make the most out of the UCommunicate project. If this sounds like you, please get in touch with us. Freshfields welcomes all new faces and this is an excellent opportunity for people in the local community to try something new and gain valuable skills."

If you would like to find out more about the project or volunteer with UCommunicate please call Anne Wood on:- 01704 870 119 or via emailing:- Anne.wood@lcdisability.org.
Medication lost by a cyclist in the Southport!
MERSEYSIDE Police are asking the public to be on the look out for medication lost by a cyclist in the Southport area on 17 April 2012. A local man had cycling along Shakespeare Street when he noticed a short time later that personal medication had fallen from his bike. The cyclist reported the lost property to the police at around 10.30pm and local officers and hospitals were made aware. The medication has been prescribed for personal use only and should not in any circumstances be taken by anyone else other than the patient. Anyone who comes across lost medication should hand it into their nearest police station, doctors surgery or hospital.
Will important things happen to you this spring?
WOULD you enjoy being in a new kind of television programme, about your life? For instance, will you be about to, say, start a new job or quit you job; have surgery; get married; have a baby; move house; cope with a dying relative; start a new business; open a bar; hear the result of an important decision or make one yourself. Anything, in fact, that feels big and important to you. If this sounds like you, please get in touch with Studio Lambert for more information. Call on:- 0207 534 2018.

Homebuyers are being refused mortgages due to 'free' solar panels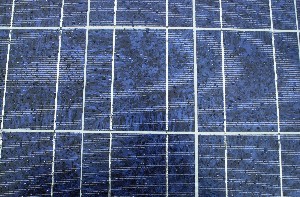 RICS is urging caution to potential buyers looking at properties with 'free' PV panels, as it may lead to their mortgage application being declined. At a time when many prospective buyers are struggling to secure the necessary finance to purchase a new home, they are hitting further difficulties with banks and building societies refusing to lend on properties with roofs leased for the use of 'free' PV panels.

These panels are installed by solar companies for free who then sell any extra energy generated back to the grid under the Government's Feed-in Tariff (TIF) subsidy. These schemes are usually based on leases of 25 years for use of the roof space, which requires the prior approval of the mortgage lender, which many lenders are refusing to give.

David Dalby, Director of Residential at RICS said:- "We fully support the use and production of sustainable energy; however, at a time when prospective buyers are finding it tough to secure mortgages 'free' solar panels can cause a further barrier to homeownership. An inflexible PV panel lease, without a buy-out clause, could result in a failed transaction. We are advising our members to inform homebuyers of these issues and strongly urge anyone looking to make an offer on a property with 'free' PV panels to seek legal advice and consult their mortgage lender beforehand."

Buyers are more likely to be granted a mortgage on schemes complying with the Council of Mortgage Lenders guidance, where necessary consents have been achieved and the PV panels installed to an accredited standard and maintained. However, even compliant schemes may reach difficulties; as most mortgage lenders have their own specific requirements, due to the lack of regulation and standardisation in roof lease contracts, with most lenders assessing on a case by case basis.

Where a mortgage lender does refuse the mortgage on the basis of the roof-lease, the best case scenario is for the solar company to offer a 'buy-out' option to the prospective buyer who can purchase the installation at the price stated in the original lease agreement, less depreciation. However, this can be very costly for the new owner who may already be pushing their finances to the limit with the property purchase.

In the worst case scenario, the installation company could refuse to sell the installation to the new homeowner and seek to charge them for removing the panels and the loss of income from the feed-in tariff, effectively prohibiting the sale of the property.

For further information visit:- rics.org.