Public are asked to be vigilant
THE PUBLIC are asked to be vigilant after theft of hospital vehicle containing contaminated surgical instruments.

At around 6pm on Thursday, 12 April 2012, a white, Iveco, M-reg, box van that belonging to Southport and Ormskirk NHS Trust, was stolen from outside a property on Folkstone Road, Southport, Merseyside.

The van contained a number of used, contaminated surgical instruments which were being transported to Southport hospital for sterilisation and could potentially pose a health risk if moved or handled. The instruments were stored inside a large trolley.

"If any of this equipment is found please do not touch. It should be reported immediately to the local authority or the Police for removal." said the Trust.

The van also contained a small number of patient and staff documents which were being transferred between sites, in line with Trust procedures. The documents included GP referral letters and 5 sets of patient case notes. We have contacted all those patients affected.

Geraldine Boocock, Medical Director at Southport and Ormskirk Hospital NHS Trust, said:- "We are asking the public to be vigilant while this equipment is missing. The missing equipment contains instruments used for surgery earlier in the day. Anyone who suspects they have seen the equipment should report it immediately. For their own safety, they should not attempt to handle it. The Health Protection Agency has been notified and we are working closely them."
"An investigation into the matter is ongoing. Anyone who may have witnessed this incident, has seen the van being driven or parked or anyone with information is asked to contact Merseyside Police on 101 or Crimestoppers on:- 0800 555 111." added Merseyside Police.
Grand National deaths tragic but don't lose sight of the larger picture says BHS
THE British Horse Society, the UK's foremost equestrian charity responds to the loss of 2 horses in the 2012 Grand National. Lee Hackett (Senior Executive, BHS Welfare) said:- "The deaths of Synchronised and According To Pete on Saturday were tragic. We are confident that the racing authorities will investigate these deaths thoroughly with a view to securing any safety improvements which may be necessary. As with all equestrian sports, participation in the Grand National carries risks. Where these risks can be reduced they must be and the BHS fully supports the BHA in its work. However, we must wait for the outcome of these investigations before we comment on the adequacy of any proposed actions. It is worth remembering that the keeping of racehorses in training is very tightly regulated, far more so than for almost any other type of animal. Welfare standards are monitored closely. Sadly, many non-racehorses do not receive the same level of care and attention and live lives blighted by suffering and neglect; our 200 welfare officers see such cases every day. While we would not for one second seek to detract from the importance of the deaths of these racehorses, we urge those upset by the Grand National to join us in trying to make a difference to the hundreds of horses who are out there suffering right now. They may not make the headlines but their rights and needs are no less important."

Email us your views on this to:- news24@southportrepoter.com and let us know what you think should or should not be done at
the Grand National in 2013!

Controversial gas drilling operation to restart
THE controversial gas drilling operation that triggered earthquakes that had been felt in Southport and Blackpool has restarted. Cuadrilla gas exploration rig at Banks, near Southport, Merseyside and was always going to be controversial. The Cuadrilla Resources operation known as 'fracking' at a site uses high water and chemical mix that is injected into rocks cracks under pressure to extract gas from them. On 1 April 2011, magnitude 1.5 tremor hit the coastline, and on 27 May 2011 magnitude 2.3 was felt, both small earthquakes in reality. Yet they did make people notice and quickly many suspected a link. No damage was ever directly linked, although a number of people claimed it and some called the Police to report shaking, after the second tremor. After the second hit, they operation was halted by Cuadrilla and the firm brought in independent experts who then concluded that both tremors were triggered by fracking. They proposed a "traffic light" early warning system, but said that further fracking induced earthquakes were possible, but unlikely to cause structural damage. Now the firm will restart, but with tighter controls on the process. So what do our readers think about this? Email us your views on this to:- news24@southportrepoter.com and let us know what you think!
Remembrance Service to honour Zeebrugge action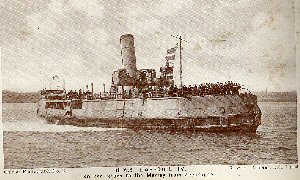 RETIRED Royal Marines from all over the country will march on Seacombe this Sunday, 22 April 2012, to commemorate one of the most heroic actions of the First World War in which the Mersey Ferries played their part. The annual Zeebrugge Remembrance service, organised by the Merseyside branch of the Royal Marines Association, is held at Seacombe Ferry Terminal and aboard one of the ferries. Jim Barclay, interim chief executive of Merseytravel, which owns and operates the ferries, said:- "This is one of the most significant and moving events of the year, marking the time when the Mersey Ferries and the Royal Marines forged an historic link that should never be forgotten."

The original Daffodil and Iris acted as both landing craft for marines and tugboats to HMS Vindictive. They came under heavy fire but, battered and intact, both ferries returned, and King George V awarded them the title of "Royal" ferries, a unique distinction that remains to this day.

It was an action that saw vicious hand to hand fighting, incredible heroism and the award of 200 medals for gallantry, including 8 Victoria Crosses, the highest military honour for bravery. Jim Barclay, continued:- "Even as members of the military serve their country across the globe, we come together to remember those who lost their lives at Zeebrugge and the bravery of the crews of our own ferries who took part."

The memorial service, which marks the 94th anniversary of the Zeebrugge landing, sets sail at 0945hrs and includes the casting of wreathes or Daffodils and Irises into the River Mersey; followed by a memorial ceremony at the Zeebrugge Memorial at Seacombe and a VIP inspection of the veterans.