Tameside who sold fake and unlicensed medicines must repay more than £14million
A Tameside man who sold fake and unlicensed medicines has been ordered to repay more than £14million following a financial investigation by the North West Regional Asset Recovery Team (NWRART). Simon Hickman (03/08/1959), of Lily Lanes, Ashton-under-Lyne, was jailed for 2 years in 2009, following a criminal investigation by the Medicines and Healthcare products Regulatory Agency (MHRA). He was convicted of 6 counts of selling and supplying fake and unlicensed medicines and money laundering to the value of £1.4 million. He was sentenced to a further 22 months in prison in January 2011 for Contempt of Court after he tried to obtain a passport by deception and for selling a property in breach of a court restraint order. Working alongside investigators from MHRA, the NWRART commenced an investigation into Hickman's finances with a view to identifying criminal assets. Extensive assets, including his home, Range Rovers, luxury flats and cash, were identified and restrained pending confiscation proceedings. Hickman made his fortune by selling counterfeit erectile dysfunction tablets and slimming aids that he purchased overseas. Investigators discovered Hickman created dozens of bank accounts across the globe, using them to launder cash totalling millions of pounds. Funds were transferred into off shore accounts having been diverted through more than 30 different bank accounts, some based in Malta, Holland and the Cayman Islands. At Southwark Crown Court today, Friday 27 April 2012, Hickman was found to have benefited by £15,427,850.28 from his criminal enterprise. He was ordered to repay £14,407,850.28 within 6 months or face a further 10 years in prison and still liable for the order. Detective Chief Inspector Neil Ashton, head of the NWART, said:- "Hickman made a considerable personal fortune by selling illegal pills to thousands of unsuspecting victims He has been held to account thanks to a meticulous joint investigation between the NWRART and MHRA. Owing to a thorough partnership investigation, the MHRA and NWRART ensured Hickman lost his liberty as well as his assets. This case sends out a clear message to organised criminals that law enforcement agencies, working in partnership, will continue to pursue those involved in serious crime. To put this result into perspective, I think it is fair to say that this one single confiscation order eclipses any that have gone before and is higher than all confiscation orders secured by NWRART collectively last year."
'Arts of Freedom' Music of revolution from Poland
A special event has taken place in Liverpool to celebrate Polish Constitution Day and offer people the opportunity of a unique film screening. Merseyside Polonia celebrated Constitution Day with a special event being held at the Hope Street Hotel, Liverpool to give people an insight into Polish history, culture and bring communities together. Merseyside Polonia was set up in 2008 to strengthen bonds between Polish people and local residents and encourage friendships between people of different cultural backgrounds. It has been a huge success giving people the opportunity to get to know Liverpool's Polish community better and enjoy Polish and international culture, films, food and art. The event held on Monday, 30 April 2012, gave people the opportunity to see a film screening of the Polish music documentary 'Beats of Freedom' as well as an exclusive short films created by famous Polish directors, including Roman Polanski, which have previously been rarely shown in the UK. The event was part of an awareness campaign that students from Edge Hill University have been working on as part of their Public Relations degree. Merseyside Polonia founder, Gosia McKane, said:- "Liverpool music scene is well known and I'm sure all Liverpool people are proud of it. Through this event we want to share how Polish young musicians were fighting the oppression of communism through music behind the Iron Curtain."

Armed robbery at a betting shop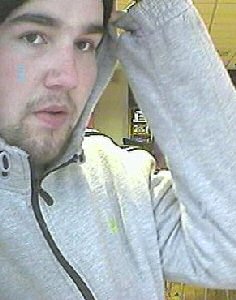 MERSEYSIDE Police Detectives have released CCTV images of 2 men they would like to speak with in connection with an armed robbery at a betting shop in Waterloo on Sunday, 29 April 2012. Officers were called to the premises on Crosby Road North following the incident which happened at around 6.15pm. 3 men, with their faces covered, entered the shop and threatened staff with a knife to hand over money. They left on foot with a quantity of cash in the direction of Winstanley Road. It is thought that they drove off in a red Astra. No-one was injured in the incident, but staff were left shaken.
Detectives have launched an investigation and are appealing to anyone with any information to come forward. They are particularly keen to hear from anyone who may have seen three men acting suspiciously in the area around the time of the incident, or a red Astra parked nearby.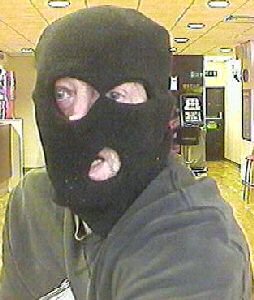 DI David Keegan said:- "We take incidents of this nature very seriously and ask anyone with any information to call us so we can take action against those responsible. We urge members of the community who recognise the two men in the photos to call us as we would like to speak to them in connection with the incident. We would also appeal to those who may have seen anyone acting suspiciously, either in the days preceding this incident or shortly afterwards, to call us in case they have information that could help this investigation."

Anyone with any information is asked to call the investigation team on:- 0151 777 3807, or Crimestoppers, anonymously, on:- 0800 555 111.