TONI&GUY Southport Offer Free Appointments in Aid of Charity
WHAT better way to do your bit for charity than to look fabulous for free whilst doing so? Stylists at TONI&GUY Southport are holding an exclusive event on Saturday, 5 May 2012, to help raise money for Macmillan Cancer Support. Lucky clients will have the opportunity to book complimentary appointments with our fully-qualified stylists; all whilst helping to raise money for such a good cause! As well as having the amazing opportunity to have your hair done at no charge, there will be opportunity to make donations for Macmillan throughout the day. TONI&GUY Southport Salon Manager, James Leigh, said:- "We are really pleased to be able to offer our services free of charge to customers new and old to raise money for such a worthwhile cause." TONI&GUY Southport will be taking bookings for appointments from Thursday, 3 May 2012; so you'll have to be quick!
Witnesses wanted after 83 year old's house burgled as he slept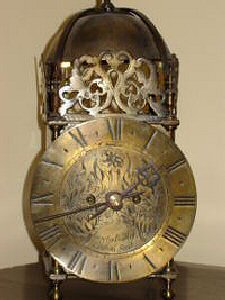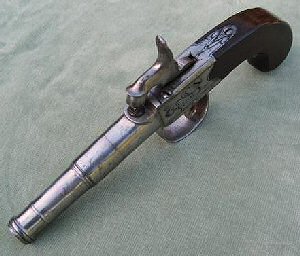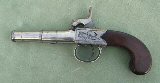 MERSEYSIDE Police Officers are offering residents in Sefton crime prevention advice following a burglary at a house on Stamford Road, Birkdale. The burglary that happened in the early hours of Sunday, 15 April 2012, between 1.20am and 4.50am. The 83 year old victim was woken up by a noise downstairs. When he investigated he found that his kitchen door had been forced and a number of items stolen. The photographs are similar items to those stolen. These include 2 Georgian 12" silver candlesticks, a Georgian 14" tall brass lantern clock and a wooden box with a brass plate that contained 2 antique Twigg percussion pistols which were around 200 years old. All the items are of sentimental value as they were given to the victim by his Grandfather.
DC Lawrence Watts said:- "This was a traumatic experience for the victim who is deeply distressed to lose the sentimental items from his Grandfather. We urge anyone with any information about who may be responsible for this callous act, or may have seen someone acting suspiciously in the area, to call us so we can take action against the offenders and reunite the victim with his belongings. I would also like to remind members of the public that it is an offence to buy stolen goods."

Officers have carried out house to house enquiries and are examining CCTV footage. Crime scene investigators have also carried out a forensic examination of the area. Following this crime prevention advice could stop you from becoming a victim of burglary:-

► It is vital residents ensure windows and doors are secured before going to bed and that all car and house keys are kept out of sight from the front door or vestibules, particularly those with glass panelled doors or porches.

► UPVC doors should be secured by lifting the handle to activate the bolts and ensuring the key is turned as the latch itself will not provide adequate security.

► Securing access to the back of the property can act as a deterrant to offenders and spiked toppings or other anti-scaling measures can be fitted to the top of fencing or gate posts at the side of the premises providing adequate warning notices are displayed.

► Residents should also consider fitting an intruder alarm and internal locks, fitted to rear kitchen and living room doors, will help prevent a burglar gaining access to the rest of the house.

► Consider the installation of security lighting; this could be simple Passive Infra Red (PIR) operated or Dusk till Dawn lights, which can now be fitted with cost efficient energy saving bulbs.

If you need further crime reduction advice contact your local neighbourhood policing team. Also anyone with any information is asked to call Merseyside Police on:- 0151 777 3807, or Crimestoppers, anonymously, on:- 0800 555 111.

Cabele theft is down but compensation costs continue to rise
CABLE theft crimes on Network Rail's London North Western (LNW) route in 2011/12 are down to 150 incidents from 196 the previous year. However compensation costs continue to rise from £2.8m to £3.2m because the thefts have spread to busier and more complex parts of the network. But why should we care? Well this problem has been affecting all over the UK and these figures in are extremely good news for all of us! Sadly these thefts also push our tickets prices up, so any reduction is good news! Jo Kaye is Network Rail's managing director for the route which stretches from London Euston to the Scottish border and includes the Chiltern line from Marylebone to Birmingham. Mrs Kaye said:- "The LNW route has seen a reduction in the total number of incidents so it is encouraging to see that the hard work of hundreds of people is having effect in stemming the tide of crimes affecting rail services. However metal theft continues to cost the railway and the economy millions of pounds every year through missed appointments and delayed freight deliveries. This is unacceptable and it is clear that significant changes to the law are the only way to significantly reduce this problem."

The government has indicated that cash transactions for scrap will be outlawed. Network Rail and the wider rail industry are united in calling for full reform of the 1964 Scrap Metal Dealers Act. This needs to include:-

► an updated, fully funded licensing scheme to replace the voluntary registration currently in place.

► magistrates should also have the power to impose restrictions upon, and ultimately enforce the closure of, yards that fail to keep to the law.

► Police powers to enter, inspect and if necessary close scrap dealers are essential. At present they may only enter registered premises with a warrant.

► a requirement for scrap metal dealers to require proof of identity and to keep adequate records about their customers.

► Additional requirements on itinerant metal dealers' vehicle licences to enable those operating outside the law to be impounded.

The LNW route has invested millions of pounds protecting the railway; including investing in covert cameras in hotspot areas and other technology such as forensic liquid, funding additional security staff and working closely with British Transport Police officers to bring offenders to justice. This has combined with public support in reporting criminals and improved sentencing in courts.

Mrs Kaye said that:- "The public can be our eyes and ears on the network and I would like to thank everyone for their continued support reporting suspicious activity both on the railway and at disreputable scrap dealers. Everything possible is being done to stop these thieves; but I firmly believe that the law needs substantial change in order to take away the easy market for illegal scrap. Compensation cost to Network Rail from cable theft is actually up year on year. This is largely down to the locations the thieves are targeting and the amount of damage being caused in incidents which is increasing the length of time it takes to fix an incident, making it more expensive."

Assistant Chief Constable Alan Pacey, of British Transport Police, added:- "BTP is committed to tackling metal theft, particularly those thefts which have a direct impact on the running of the railway. We have officers dedicated to dealing with metal theft and, during 2011, arrested more than 1,000 people in connection with these crimes. In the past few months convicted metal thieves have been jailed for a total of more than 58 years thanks to British Transport Police investigations. We will continue to disrupt and detect thieves who target the railway and will not hesitate to put them before the courts and seek the strongest possible sanctions."

Any crime on any of the UK's railway networks should be reported to British Transport Police on:- 0800 40 50 40.