Wirral 100 Club Bike Championships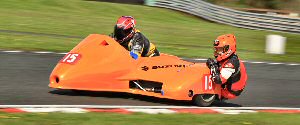 ON Saturday, 28 April 2012, Oulton Park was the place to be for some superb motorcycle racing. The track played host to a huge variety of machinery from Powerbikes, Formula 600, 225 and 250cc for fans of motorcycle racing to look at. Taking place where rounds of the British Formula 2 Sidecar Championship and the the Classic Races of the North. The Wirral 100 meeting, offered the days side car action that included Scarisbrick based, rider Tony Cunliffe and passenger Martin Cunliffe... Also taking part on the track was a rider from Southport, John Foy, on his Ariel Arrow. All three where snapped for us via photojournalist Craig Boon from Octane Photographic Ltd.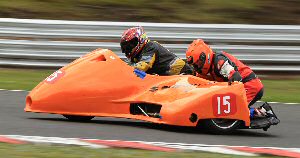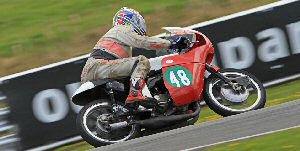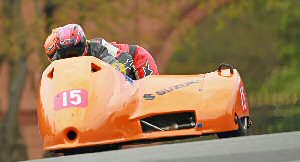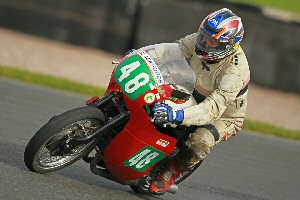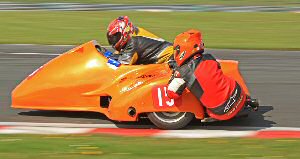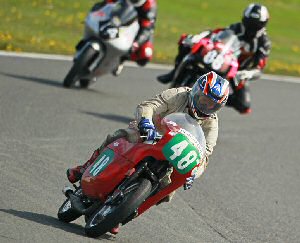 Will Bob the Builder Fixes It... in Knowsley?
TV children's favourite Bob the Builder and friends will arrive at Knowsley Leisure and Culture Park as part of Bob's brand new interactive tour, Bob the Builder – LIVE!

Brought to Knowsley by Premier Stage, in association with HIT Entertainment, Bob the Builder – LIVE! takes to the stage with two fun-filled performances on Sunday, 6 May at 1.30pm and 4.30pm and is the ideal show that the whole family can enjoy. Tickets costs are as follows:- Adult tickets will be £12 and childrens tickest will be £9. Concession price is also £9 per ticket and are for under 16 and over 60 year olds. Family Ticket are just £35!

Since 2009 Bob has become a household name in homes across the UK keeping millions of children glued to television screens whilst teaching young viewers the importance of cooperation, teamwork and above all else, friendship. No stranger to touring, Keith Chapman's BAFTA Award winning creation is taking to the road once again to embark on a brand new national tour.

Join Bob and favourites Scoop, Muck, Dizzy, Rolly and Wendy as they work together to build the set and stage for the grand opening of Fixham Theatre's fantastic new show, directed by the world famous, one and only, Dickie Oliver! However, when mischievous scarecrow, Spud, decides he wants to be the star of the show things start to go downhill for the gang!

Will the theatre be ready? Will the show go on? This task is set to be Bob's biggest challenge yet and this time he needs your help to fix it!

Featuring songs all children know and love, including the massive UK Christmas number one single Can We Fix It?, this fun-packed show also includes three exclusive songs you can only hear live on stage. Your children's favourite characters come to life on stage in front of their eyes, making this fully interactive show a hit for the whole family!

How to book; Book in person at:- Knowsley Leisure and Culture Park, Longview Drive, Huyton, Liverpool, L36 6EG or call:- 0844 561 0622. Book online. No Booking Fees will be taken via this website.

The venue has bar facilities and café serving hot and cold food. Free Car Parking available on site.
Watts puts pen to paper on new Vikings deal
WIDNES Vikings are delighted to announce that Anthony Watts has put pen to paper on a new 1 year deal which will see him remain at the club until the end of the 2013 season. Recognised as an outstanding player in both attack and defence, Anthony also brings a tremendous utility value to proceedings given his ability to compete at scrum half, stand-off or at hooker. Already contracted until the end of 2012, Watts was unfortunate enough to tear his right anterior cruciate ligament 10 minutes into his Stobart Super League debut for the Vikings during the clubs Rd. 3 defeat to Salford City Reds back in February 2012.
Despite the setback and the prospect of spending the following 6 months on the sidelines, Watts' loyalty to the Vikings cause has been first class as Director of Rugby Paul Cullen commented:- "Anthony's dedication to recover from injury and his conduct both around the club and the local community have been exemplary. His commitment to perform to the very best of his abilities and his desire to play for Widnes Vikings are as significant as his potential to be a star in 2013."
Prior to signing for the Vikings ahead of the 2012 Stobart Super League season, Watts made his NRL debut with Cronulla Sharks in 2007, before moving to North Queensland Cowboys where he spent the following three seasons ahead of a move to Sydney Roosters for the 2011 campaign. "I'm really happy to remain at the Vikings. Despite only being here for six months or so, I've fallen in love with the club and its passionate supporters. I genuinely believe that Widnes Vikings will be a huge force within the next few years and I want to be a part of that. This is the happiest I have been in a long time and I'm keen to repay the faith shown in me. Next year can't come quick enough!" Watts added.