Dancing on Ice at the Liverpool Arena
Photographs by Ian Fairbrother and report by Dave Evens.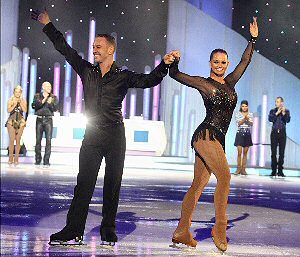 FIGURE skating is an Olympic sport, so in a British Olympic year, it was fantastic to see Jayne Torvill and Christopher Dean on the ice again... Even though it is a winter Olympic sport... It was also good to see them joined by Jennifer Ellison, Heidi Range as well as Hollyoaks Jorgie Porter in what was a stunning event held at the Arena. All the individuals, both celebrity and professional, who took part performed spins, jumps along with very fast passed footwork and other intricate and challenging moves on ice skates, to the delight of the audience. This show was just as good as it is on TV, if not better! The audience witnessed a highly energetic and entertaining display from all that left the audiences breathless at times, never mind what the acts must have felt! They all put so much effort in to the two days at the arena ever 1 May and 2 May 2012. If you did not see it, we fully recommended you catch it at another destination, as it tours the UK. If only we had video... even then, the real atmosphere created from the music, simple yet stylish set and lighting, as well as the audience around you could still not be captured. It was a pleasure to watch and to have been able to go! Even the video highlights that got played were entertaining... We cant wait to its return...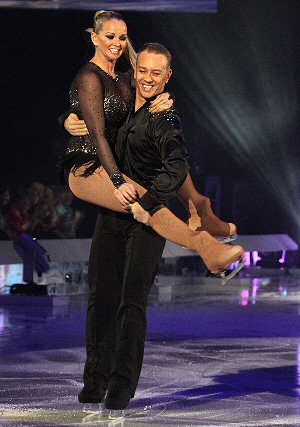 PAGE 1 of 2
If you like the photos, please order them and do not copy them. Keep this site online.... Click on here to find out how you can get you copy of these photos.