REGIONAL PAY COULD COST MPs THEIR SEATS
UNISON is warning Coalition MPs in the North West that supporting regional pay in the public sector could cost them their seat at the next election. The union is targeting local MPs across the North West region, where their majority is small enough to be wiped out by a voting backlash from public sector workers. The union is urging local MPs to put pressure on the Government to ditch the idea of local pay bargaining and to vote against any proposals that may arise in the Commons.

UNISON is highlighting the inherent unfairness of localised pay, which it believes is simply being used by Government as a way of driving down public sector wages further. The union is arguing that introducing localised pay will increase staff turnover lead to burgeoning bureaucracy and increased costs, hit local economies and families as well as leading to key staff shortages.

UNISON Chief, Dave Prentis, said:- "Public sector workers in the North West are being hit from all sides by this Government. They have had their pay frozen, jobs and services are being axed and now they are being threatened with losing more pay, when many are struggling just to make ends meet. The only reason the Government is considering introducing regional pay to the area is to drive down wages. The impact would be extremely damaging for recruitment and retention, as well as depressing economies in poorer and rural areas of the North West even further. Supporting Government moves to force regional pay onto the public sector could also prove extremely damaging for local coalition MPs. In almost 100 constituencies nationwide the backlash from public sector workers could wipe out their majority, their seat in the House and sweep the Tories and Lib Dems from power. The arguments against regional pay are compelling. The sheer time, cost and burgeoning bureaucracy, should be enough to persuade Government that it is a bad idea. However, it would also lead to shortages of key staff in areas where pay was lower as well as increasing staff turnover."

10 top arguments against local pay:-
► The creation of a complex, competitive and wasteful system of local bargaining will inevitably lead to greater conflict.
► Uncertainty around wages and pay can create recruitment and retention issues for the public sector.
► The internal market created by local bargaining/pay determination will vastly increase staff turnover.
► Local and regional pay increases the chances of mistakes and omissions re equal pay legislation.
► Withdrawing spending power in regions and poorer parts of the country will depress the local economy further.
► Skilled public sector workers working in economically disadvantaged areas might be tempted to move in search of higher wages causing a brain drain and skills shortages.
► The high cost of living in London and the South East is already dealt with through weighting.
► Living in poorer rural areas can be more expensive because of higher costs of travel and petrol, food etc.
► Local pay bargaining has been largely discredited in the private sector.
Official data shows there is very little variation in the cost of living between different UK countries and English regions.

SOUTHPORT FAMILY IN DESPERATE PLEA FOR HELP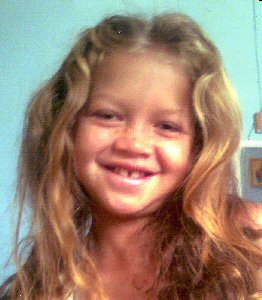 UK charity The Lucie Blackman Trust is raising funds for a Southport family who urgently need to fly their seriously ill daughter back to the UK for treatment.

Christine Stott is an 11 year old girl living with her family in Madagascar, but has been seriously ill in hospital for more than a month with Meningitis and Malaria. Christine's family feel she needs to return to the UK for treatment, but they have no financial means beyond paying for food, and have asked for Missing Abroad's help with a fundraising campaign to cover flight tickets to the UK.

Christine's father is stricken with fear because several people died recently in the province where they live with the same symptoms that Christine has. Christine's father says some treatment is available in Madagascar but does not feel it is reliable, which is why he would like to take her back to the UK for treatment. Once in the UK Christine would be able to stay with her grandmother, so would not need to worry about food, accommodation and cost of treatment.

The family have spent the little money do they have on injections that Christine has to have every day. They have explored all possibilities with their family but unfortunately they are not in a position to offer financial help beyond money for food.

Missing Abroad, a programme set up by the Lucie Blackman Trust to support families suffering disasters overseas, has stepped in to help bring Christine home. The charity is able to secure reduced price flights, but still needs to raise £3,000 to make sure Christine can get back to Southport soon and receive the treatment she desperately needs.

Can you help? Donations can be made online via the secure Just Giving website, or by cheque to Missing Abroad Christine Appeal, 17 Union Road, Ryde, Isle of Wight, PO33 2ER. Cheques should be payable to 'Missing Abroad'. Every single penny helps.
Tarzan Official Worldwide Launch Update!
THE Official Worldwide Launch of the all new TARZAN, by local author Andy Briggs, with the support of Formby Books, VAMPhire.com and Faber and Faber Ltd on 5 July 2012. The book is backed by Edgar Rice Burroughs Inc. who has allowed Andy to do this official re-boot of the classic series. As 2012 marks the 100th anniversary of publication of "Tarzan of the Apes", by Edgar Rice Burroughs, this is a major book launch and fantastic that it on Merseyside! Tarzan, if you did not know was a mythical king of the jungle and many see him as the first real model of an eco-warrior or environmentalist, even thought that was not Edgar's intentions, as far as we know. The new Tarzan book is the second in the new, official Tarzan series, and the they are the only ones to be officially ever be written by anyone other than Edgar Rice Burroughs. The book, "Tarzan - The Jungle Warrior", is an amazing read and is true to the original ideas behind the iconic Tarzan, yet in a very modern world. Also, all sales of the book will have 10p going to the Year of the Ape campaign run by the European Association of Zoos and Aquaria (EAZA). Tickets are Free for all! But please let us know if you wish to attend, so that we have room for all who come! Ticket Hotline:- 01704 830 130 or 01704 513 569. Ticket Outlets:- Formby Books and Southport Reporter. Also Jane and Tarzan still wanted, click here for info.