Is the Library Service in Sefton to feel the axe?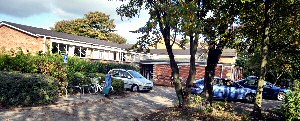 THE Formby Library, along with 13 others in Sefton, is facing the axe after Sefton's budget is set to be slashed by £43.7m over the next 2 years. If this cost cutting takes place, Southport's library, set to move in to the Atkinson Art Gallery area again, along with the one in Netherton Activity Centre and at that the Meadows in Maghull, could become the only three left open in Sefton. Back in 2009 a back lash was felt by Wirral MBC when that area planned the same type of move.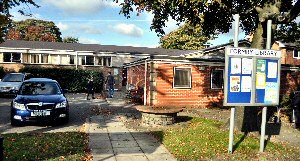 Another and more pleasing option would be to keep them, but with reduced opening hours. Sadly, many of the buildings are in desperate need of improvements and some need "considerable restoration work", Sefton MBC says that they just do not have the funds to do that. With 1.2million people visiting them each year, the loss would deeply be felt. So far the Liberal Democrats, who are the only real opposition in Sefton to Labour have said that it would be:- "completely unacceptable and should be fought every step of the way!" Do you think Sefton needs the service as it is, or do you feel it should be cut? Email your views to us at:- news24@southportreporter.com and let us know what you think!
Small businesses get chance to cut red tape
SMALL businesses are being encouraged to tell EU leaders what rules and regulations they find most of a problem. The European Commission has promised to do all it can to reduce unnecessary burdens upon business, so long as this human life and environmental protection are not put a risk.

North West MEP Chris Davies welcomed the move but claimed it was time for business to put up or shut up.

The Liberal Democrat said:- "People often grumble about EU rules but usually they exist to protect lives or prevent environmental damage. If regulations can be shown to be unnecessary then let's get rid of them, but the starting point is to identify the specific problems. 99% of all businesses in the EU are small companies and they employ 65% of the private sector workforce so a lot of people in Southport could benefit from a business boost."

The Liberal Democrat group of MEPs is pushing for measures to make life better for small and medium sized businesses such as simpler financing and a reduction in red tape.

The consultation runs until the end of the year and businesses with strong views can respond online.
Merseyside challenged to Make a Difference
VOLUNTEERS in Merseyside are determined to make this year's CSV Make a Difference Day the biggest yet! With a host of events already planned, the nation is challenged to think even bigger and better than before. CSV Make a Difference Day, the UK's single biggest day of volunteering is for many a first chance to volunteer. Two thirds of people who volunteer have not done so before, and of those, two thirds go on to volunteer again. For 2 weeks, Girl Guides in the South District area in St Helens will be planting spring bulbs making their parks and community green spaces a more pleasant place ready for spring. They will also be picking up litter in the parks too! The Kensington Fields Community Association in Liverpool (Community Centre, 24 Hall Lane, Liverpool, L7 8TQ) is hosting a fundraising evening on Friday, 12 October 2012. There will be bingo, tombola and raffles to raise money for an orphanage in Nepal. Charity shops throughout the country are also welcoming volunteers to try being part of the team sorting, displaying and selling the donated items in store. Volunteering in a charity shop is an incredible opportunity to gain retail experience and meet new people. This year CSV Make a Difference Day takes place on Saturday 27 October, with activities taking place the two weeks either side. Whether you want to take part with your company, school, community group, or even go it alone, get in touch now by visiting:- csv.org.uk/difference or calling FREEPHONE:- 0800 284 533.
Hearing loss patients benefit from extra clinics
THE audiology service at Southport and Ormskirk Hospital NHS Trust has launched new clinics to help patients access expert services at times to suit them.

Patients requiring follow-up appointments can now be seen at Formby Clinic every Thursday between 9am and 12 Noon and in Skelmersdale at Sandy Lane Clinic every Tuesday between 1pm and 5pm. New and follow-up patients can also be seen at Southport or Ormskirk hospital every Saturday between 8am and 1pm.

"We want to make sure our services are easily accessible for all our patients. It was them who told us they wanted more services closer to home and at more flexible times." said Audiology Manager, Francis Williams.

The audiology team at Southport and Ormskirk have been providing services for patients in north Sefton and West Lancashire for over 20 years. The 12 audiologists have over 160 years' experience between them and have specialist knowledge in a range of adult and child conditions including tinnitus, vertigo and complex hearing needs.

Patients who visit the team at either hospital will be seen a purpose built audiology suite with five large soundproof rooms. State-of-the-art equipment is used to provide real ear measurements and ensure hearing aids completely match a patient's hearing needs.

Francis continues:- "We pride ourselves on offering a quality, friendly service to all our patients time and time again and I look forward to welcoming new and returning patients to our new clinics."

SEFTON POLICE ISSUE ADVICE TO WARD OF BURGLARS THIS WINTER
WITH just over 2 weeks to go before the clocks go back and winter officially begins, officers are encouraging people to seek help in securing their possessions and property.

Free security assessments are being offered to residents in Litherland and Netherton where people can get quick, easy and practical advice on how to deter burglars.

Anything from improving door locks and burglar alarms to fitting outside lights and putting down gravel in back yards can be discussed during the short home visit.

Officers will also be taking along free security products like timers for lights, door chains and mirrors, lock boxes for car and house keys, and shed alarms.

Neighbourhood Inspector Simon Thompson said:- "With the nights drawing in, now is the time for people to speak to us about how to better protect their homes and property. The shorter days mean people's houses are left in darkness for longer and can give criminals the opportunity to break in, knowing someone isn't in. However you can make life as difficult as possible for them by making your home anything but an easy target. Improving security features like locks and alarms, and making sure your house always looks occupied can make a big difference. All people need to do is pick up the phone and call us and we will offer them all the help we can."

Police community support officers from Inspector Thompson's neighbourhood team and others across Sefton will also be continuing Operation Handle, an initiative aimed at reducing the number of people who fail to lock their UPVC doors properly.

Inspector Thompson said:- "People not locking their UPVC doors remains a big problem as it is giving criminals far too easy a ride. Opportunists can try dozens of handles in a street and, at the minute, it won't be long before they find one that opens. Often people are either forgetting to both push the handle up as well as turn the key, or they are leaving it unlocked while round at a neighbour's or elsewhere in the house. Operation Handle aims to highlight just how vulnerable that can leave your property. My officers will be continuing to go from house to house trying people's handles and speaking to those who leave their doors open about the risks. Hopefully they will appreciate that it could have been a burglar in their home instead of the police."

Neighbourhood officers are also continuing to use the new colour-coded zones in Rimrose Valley Country Park to pinpoint where particular crimes seem to be happening and how criminals are using the park to go from one part of Sefton to the other. Insp Thompson said:- "By breaking the park down into manageable and distinct chunks, we can get police officers to specific incidents more quickly and also spot any emerging crime patterns."

As well as supporting the public in protecting their homes, police in Sefton are also launching targeted operations against known prolific burglars and have made several key arrests.

Detectives from Sefton CID's acquisitive crime team will work alongside uniformed patrols to locate and arrest wanted or suspected burglars. And while high-visibility patrols will act as a deterrent to criminals and a reassurance to residents, plain-clothes officers will be scouring the area for known suspects.

Detective Chief Inspector John Roberts, who heads Sefton CID, said:- "We take burglary very seriously and we want people to feel safe in their own homes. By taking prolific burglars off the streets and putting them before the courts, we are removing the cause of a large number of crimes. Acquisitive crimes such as burglary, car theft and robbery have a really damaging effect on people's lives and it is important that the police and the public work together to drive it down."

One recent success was the charging of 32 year old Bootle man, Simon Benjamin McCormack, with burglary after he was caught stealing copper piping from a business on Trinity Road in the town. Officers were called to the premises after a man was seen on CCTV inside the building and, after a chase down an alleyway, arrested McCormack, who was covered in water and anti-vandal paint. He was recently sentenced to 16 weeks in prison for the offence.

Another was the arrest and charging of Paul Stephen Austin, aged 33, from Bootle. Austin was sentenced to 24 weeks in prison for breaking into a property in Salisbury Avenue and stripping it of copper and other metal. Patrols had been called to the building late one night after someone was reported being inside. When officers arrived they found Austin in the back yard with stolen metal and various tools.

DCI Roberts said:- "These arrests are just the tip of the iceberg in terms of the work that is being done to catch offenders who are making money out of other people's misery. Most burglars are opportunists who will select their target because it offers them the best opportunity to carry out their crime undetected. A few simple measures can make all the difference in protecting your home in the darker months and ensuring criminals have a long, bleak winter."

Top Ten Tips for keeping your house and car safe:-

► Lock all your doors and windows before you go out or to bed (almost a third of all burglaries in Sefton this summer happened when a door or window was left insecure).

► If you have any external UPVC doors, always push the handle up AND turn the key otherwise it will not be secure

► Invest in a burglar home and make sure you use it.

► Use timers on your internal lights and buy motion-sensor outside ones.

► Keep house and car keys out of sight and out of reach to stop thieves reaching in and then being able to steal your car. Buy a lock box or secure tin to keep them in.

► Keep expensive items in your downstairs rooms out of sight. Use blinds and either bushes or fencing to stop opportunists peering in.

► Lock bikes and expensive garden appliances in a solid shed or garage and fit an intruder alarm.

► Use a ultra-violet pen to mark valuables with your postcode and house number, or better still, register them at:- immobilise.com; a secure database the police can access to return stolen goods to their rightful owners.

► Be vigilant when cold-callers come knocking and insist on checking their ID and with their company before you consider letting them in. Use a door chain and ask them to wait outside while doing this.

► Call Copy Lane Police Station on:- 0151 777 3117 to book your free home security or visit:- merseyside.police.uk.