SEFTON'S FLAGSHIP NEW ARTS VENUE REVEALS OPENING PROGRAMME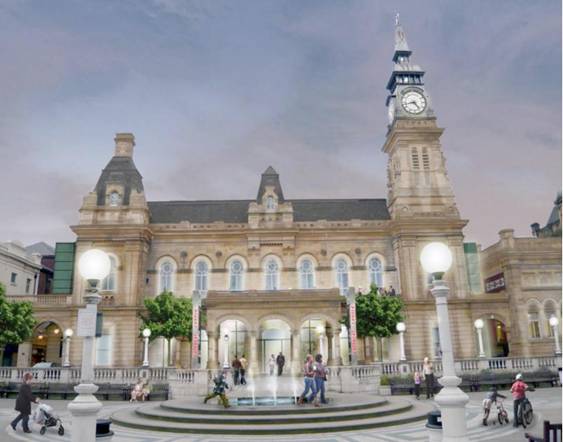 THE Atkinson, Southport's brand new state of the art multi-purpose cultural venue, can now reveal the eclectic performance programme for its opening season.

Incorporating 4 established venues; Southport Arts Centre, the Atkinson Art Gallery, Botanic Gardens Museum and Southport's Central Library, into one regional cultural centre, the Lord Street venue has undergone extensive development and will open in several different phases across the next 2 years. When fully complete, The Atkinson will comprise 2 performance spaces, a cafe, TIC and library, plus art galleries, a shop and a museum.

The initial performance programme for The Atkinson features renowned names from the world of music, dance, theatre and comedy plus some top family and children's entertainment and gives just a taster of the calibre of artists who will be visiting this regional centre for the arts in the future.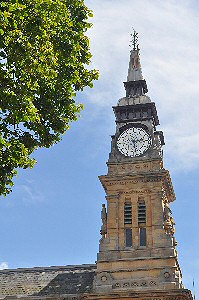 The headline acts of the long established Southport Jazz Festival make The Atkinson their home from 2013 onwards, with this year's festival running from 10 May to 12 May 2013, and bringing with it a fantastic line up of acclaimed artists, a great mix of big names and up and coming talent including The Nicola Farnon Quartet, The Al Wood Nine, James Morton's Pork Chop, Go Go Penguin, The Bateman Brothers Jazz Band Ft: Spats Langham and Enrico Tomasso, Gabby Young and the Other Animals, Sector 7, Milestones Play to the Silent Screen, Kairos 4tet, Joe Stilgoe and James Morrison with Swingshift Big Band.

Aside from the Jazz Festival, The Atkinson has lots of other great music on offer with a wealth of genres represented like:-

► Americana, roots and blues fans won't be disappointed with the gigs coming up; there's State of The Union, a masterclass in songwriting from bluesy Americana stalwart Brooks Williams and cult British singer-songwriter Boo Hewerdine on 3 May 2013, and the superb I See Hawks in LA, a roots-rock band straight from California on 4 July 2013. Also crossing the Atlantic, this time from Canada, is Romi Mayes on 25 May 2013, with guitar demon Jay Nowicki, who together are described as edgy blues electric duo with a dirty bluesy sound.

► UK blues artists haven't been forgotten - British R&B scene stalwarts The Blues Band visit on 4 May 2013, see live rapturous Chicago style rhythm and blues from The Stumble on 31 May 2013 and acclaimed London-based blues-rock guitarist Marcus Bonfanti on 18 May 2013.

► Folk lovers are also well catered for; 1 of the most popular duos on the vibrant English folk scene Spiers and Boden visit The Atkinson on 9 May 2013, followed by a return to popular duo performances from 2 more of British folk's most accomplished performers Kathryn Roberts and Sean Lakeman on 22 May, the originators of British folk-rock music Fairport Convention on 30 May 2013, and in June not 1, but 2, award winning female folk singer songwriters; Cara Luft on 14 June and Heidi Talbot on 22 June 2013.
► The Atkinson also has classical music covered. 16 June 2013 sees a performance of Reverie; The Life and Loves of Claude Debussy, the 4th biographical programme of composers' words and music to be scripted by pianist Lucy Parham that celebrates Debussy's 150th anniversary. Angela Hewitt, who the Guardian described as 'the pre-eminent Bach pianist of our time', performs a concert on 5 May 2013.

► There's an exciting double bill of country music and rock from Albert Lee and Hogan's Heroes on 6 June 2013, and country fans with also love The Johnny Cash Story starring Roger Dean and The Lazy Boys on 27 July 2013. 70s rock 'n' roll legends Showaddywaddy visit on 24 May 2013, and The Christians, the outstanding, soul influenced group who had hits in the late 80's and 90's including:- 'Forgotten Town', 'Harvest For The World', 'Born Again', 'Ideal World', and 'Hooverville', play at The Atkinson on 8 June 2013 in this, their 25th anniversary year. Irish contemporary singer-songwriter Kieran Goss visits on 17 May 2013, this multi-platinum selling artist will perform a selection of his hits.

► The Atkinson can also boast a strong comedy programme for its opening season. Hilarious highlights include an evening of observational humour on 2 May 2013 from ex-Guardian sports reporter Josh Widdicombe plus Seann Walsh, both regulars on various TV comedy shows. Montana's Rich Hall brings his renowned, grouchy deadpan style to the Atkinson stage on 8 May 2013, whilst 15 May sees comedian, writer, broadcaster and all-round British institution Arthur Smith's latest show 'Exposed!' On 29 May 2013, Monkeypoet performs a double bill of 2 radically different acts - the surreal Murder Mystery bringing some of the literary world's most renowned figures back to life followed by an hour of radical stand up! On 12 June The Reduced Shakespeare Company will whizz audiences through The Complete Works of Shakespeare in their own inimitable style whilst on 15 and 16 June Torquay comes to the North West with Faulty Towers - The Dining Experience – a dinner show with a hilarious interactive twist! The Lancashire Hotpots – 5 northern lads in flat caps – round off this rib-tickling season on Saturday, 13 July 2013 with their rib-tickling blend of music and fun.

► World-class dance company Richard Alston, renowned for the musicality of their choreography, will perform 3 enchanting pieces on Thursday, 23 May 2013, and for something completely different, Nicholas Collett plays a multitude of characters and recreates the Battle of Britain onstage in Spitfire Solo on 16 May 2013.

► There's plenty to keep young people and families entertained, too. Hiccup theatre and Olivier award-winning writer Mike Kenny bring a revamped version of the classic fairytale Rumpelstiltskin on 18 May 2013, Topsy Turvy Theatre effortlessly bring to life the tale of a little duckling struggling to find her feet as she grows up on 29 May 2013, with Ruby Flew Too and Andy and Mike's Tick Tock Time Machine starring Cbeebies' Andy Day flies into The Atkinson on 2 June 2013. On 14 June and 15 June 2013, Stuff and Nonsense Theatre Company bring their infamous blend of physical comedy, eccentric puppetry and live music to tell the story of The Enormous Turnip!

For more information and to book tickets visit:- seftonarts.co.uk or call box office on:- 01704 533 333. The Atkinson website will be launched in February, to be added to the mailing list visit:- theatkinson.co.uk.

NEW EVENT FOR 2013 - THE SOUTHPORT CLOTHES SHOW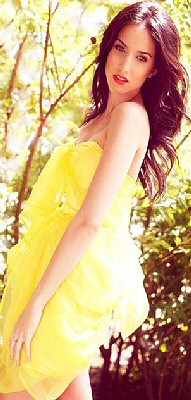 SOUTHPORT is set to follow in the footsteps of some of the North West's biggest cities as it prepares to launch its 1st clothes show. The town's modelling and events agency G-Models, along side associates is behind the event which is due to take place on Sunday, 24 March 2013, at the Floral Hall in Southport's Theatre and Convention Centre.

From 12 to 6, models from Southport's G-Models agency will take to the catwalk showcasing some of the top name brands from around the town and surrounding areas.

Between the runway shows there will be plenty of entertainment to entertain the crowds including hosts Baz Todd (Juice Fm) Danny Bee (Rock FM) , Stilt walkers, cocktail flarers, aerial acts and much more.

The show will host a range of different exhibitors from boutiques to children's wear, hair, beauty and accessories.
There will be also gift and craft stalls, as well as delicious treats to sample.

This will be a major event for Southport in the run-up to release the fashion world's spring and summer collections, the event is also set to feature celebrity guests and some of the town's familiar faces.

The tickets are on sale priced £8.50 Children under 12 years free of charge. A percentage of ticket sales will be donated to The Steven Gerrard Foundation which was set up by the Liverpool player in 2011 in bid to help disadvantaged children.

Lisa Hames co-founder of GModels said:- "GModels is proud to announce their association with the newly launched and upcoming Southport Clothes Show. It will be the place for fashionastas to have a great time-from seeing fashion shows from local, national and international established brands to the exciting work of upcoming designers, everyone who is anyone will want to be front row !"

Southport Clothes Show will be working with the very best names to ensure that this chic town is put well and truly on the style map, and I am excited to be involved. "Along with all the latest season looks, Southport Clothes Show will showcase the region's best models, hair and make-up creative teams, so that every attendee will be in no doubt as to what the most covetable trends are for 2013"

For more information please see Southport Clothes Show on Facebook, @SOUTHPORTCSLIVE on twitter or email southportclothesshow@live.com.
Patch up our potholes says CLA in the North
THE Country Land and Business Association Limited, (CLA) in the North is urging local Councils in the region not to cut back on vital repairs to B roads and other minor routes, which have been seriously damaged as a result of the recent freezing temperatures.
With Councils across the region facing severe budget cuts, the CLA is sending out a reminder that minor roads provide a vital lifeline for rural businesses and need to be well maintained.

CLA North Regional Director Dorothy Fairburn said:- "Freezing conditions always herald the start of the pothole season and while local Councils are usually quick to repair damage to major roads they are often more tardy in their approach to minor routes. As the ongoing austerity measures continue to bite, we are seriously concerned that cash-starved Councils will be tempted to further neglect rural roads, which are a key part of the infrastructure that underpins the rural economy."

Recent research from the national campaign group SPARSE Rural revealed that some rural Councils have see reductions in funding of up to nine% compared to a national average of 4.48%.

According to the website, potholes are estimated to cause as many as 1 in 5 mechanical failures on UK roads, costing motorists an estimated £320 million every year.

Miss Fairburn added:- "In the current economic climate rural businesses cannot afford to be further disadvantaged by having to pay hefty repair bills for vehicles damaged by potholes that should have been dealt with by the local Council."
TURNING THE SCREW ON NUMBER PLATE THIEVES IN ST HELENS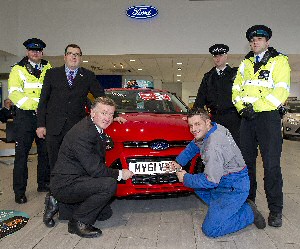 ON 16 January 2013, motorists in St Helens are being urged to protect their car's identity and help prevent crimes such as petrol station drive-off's and speeding ticket evasion after a local business launched a free scheme. Polar Ford, based on Sherdley Road, has teamed up with Merseyside Police to alert motorists of the increase in number plate thefts and are offering free fitting of anti-tamper number plate screws later this month. Stolen number plates are used by criminals to falsely identify vehicles so that they can be used in crimes such as fuel thefts, road tax and insurance avoidance and even more serious crimes such as burglaries. Sergeant Frank Stott from Merseyside Police said:- "Unfortunately, in these difficult economic times, crime such as this becomes more widespread we are grateful for schemes such as this in helping the local community take measures to help combat the problem. Using the tamper-proof screws will make it much harder for number plates to be stolen." Speaking of the campaign, Phil Blundell, service manager at Polar Ford said:- "Swapping out standard screws for the anti-tamper variety is a very quick, yet effective way to deter number plate thieves and we're very pleased to be able to provide this free service to local motorists." Car owners interested in having their car's number plates fitted with free anti-tamper screws should visit Polar Ford on the Sherdley Road on 9 February 2013. For further information, please contact Polar Ford on:- 01744 610600.