The End of the High Street?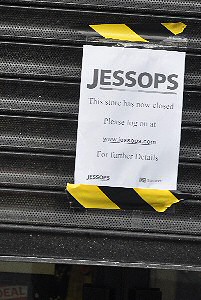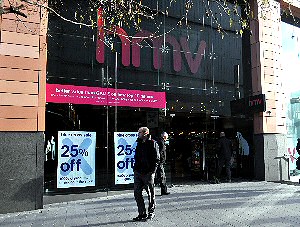 2013 could see many more big names disappear for ever as some of the biggest High Street companies run last-ditch effort to save themselves from collapse. Walking through a City or Town Centre you can't help but spot the vacant properties and closing down notices, like that of Millets, showing that 2013 may be a very hard year, or will it? Already Blockbuster, HMV and Jessops have been making headlines, but is this really a sign of economic problems or just bad business practice coming home to roost?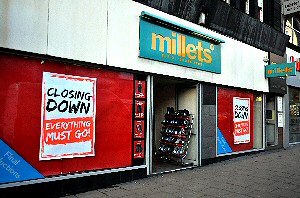 Many online business owners are shocked that in these challenging times, many established businesses are still not utilising the online market effectively. With High Street icons like HMV in administration and Jessops closed down, does the country need to re-think its big business approach and embrace the new and fresh business ideas, which are cropping up online. Also, the idea of online shopping shutting the High Street down is of interest to many; as if done correctly, it is logical that you could have both areas, online and offline, in most businesses. It only takes a bit of re-thinking. Sadly, small businesses, even if good online, are still being pushed out of the High Street, because of over- the- top rents and other overheads, including the ever increasing red tape being heaped on us all. For many years now, small business has been sheltered online in some ways. Sadly, the short sighted nature of its approach to High Street by big business is now reflected by the fact that they are now being hit them hard too.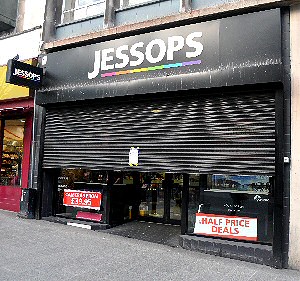 For many years they have been putting pressure on High Streets by moving to out of town shopping centre developments, cluster bombing and closing down small businesses in the process, ignoring the changing world around them. With fuel and other travel prices like parking fees, now so high, why waste money when you can click on a mouse to get your goods? At this stage, many small business bodies think small and medium businesses have a chance to fight this change, but only if they get the backing they have been crying out for, for years! Yet Councils, Trade Unions and Governments are still fixed on old style trading methods, favouring big chains and supermarkets, over small and medium sized business development. Banks are also still not lending to small businesses. So will 2013 see the death of the High Street as we know it? Sadly, many small business owners think that the focus is not on supporting established small businesses, which have been battling for years now, against the odds. They are still being overlooked! Yet old ideas see the focus on again Start-Up Loans which in themselves are good, but the real back bone of our economy and employment existing enterprises are frequently overlooked. With help, these small established businesses could easily do well due to their ability to adapt. Unfortunately, as in many cases in recent history, we still see governments and business leaders re-inventing the wheel. James Caan, who is widely known for his role in Dragons' Den, is the Chairman of Start-Up Loans. Mr Caan said on 16 January 2013, in an interesting statement:- "While I do feel for the 4,500 staff at HMV, I am sure this situation has come as no surprise. The disappearance of a record shop on every high street and the phenomenal growth in online sales means the HMV business model simply couldn't survive. A business has to be fast and flexible in meeting its customers' needs, including how the customer chooses to interact with you. A great example of a traditional company that has adapted to the times is Auto-Trader, the car sales magazine that has moved online and has still retained its No.1 position in the market, demonstrating its ability to meet its customers' demand for online search. Businesses have to adapt to survive and have sustainable models that reflect current consumer demands. Britain needs to support entrepreneurs who can deliver innovative and new ways of working that address changing consumer demands. Start-Up Loans is one example of an initiative designed to encourage and support enterprise across the England." His association of 'moving with the times' with the emphasis on 'start up loans' is unsurprising but attention to other alternatives would be welcome. It is good to see this changing of attitude of business leaders, but as a country we still need to think hard and support what we have and also build on it, along with developing new areas. But the big question is why are business leaders and Governments so focused on starting new businesses, when we already have the foundations of many promising ones? The Guardian newspaper, in a poll in the first weeks of January 2013 asked:- "Will the changes made to the government's Start Up loan scheme create a more entrepreneurial culture in the UK?" was met with 85% agreement that the changes would help businesses start and grow. The changes referred to in the poll include an increase in the age of those eligible for support from 18 to 24 to those up to and including 30 years of age. This also lead to an additional £30million funding announced by the Prime Minister earlier this year, increasing the amount of money available to be lent for new businesses. The Prime Minister said at the time:- "It is by backing our entrepreneurs and championing small business that we can drive forward and grow the economy, and equip this country for the highly competitive era we are in. Start-Up Loans are a great way to help this next generation of entrepreneurs get the financial help - and the confidence - to turn that spark of an idea, into a growing, thriving business." With HMV's cited as a result of its inability to respond to technological advances in the music industry, young entrepreneurs could be the ones filling the gap left behind by the music giant. But again we ask our readers, councillors, politicians and businesses leaders, are we overlooking small businesses and the role they can play in an economic rebuild, in favour of headline grabbing initiative? Also do you work for HMV, Jessops or Blockbuster? Are you affected by any other administration or closure of a business? Please send us your comments on this report to our newsroom via:- news24@southportreporter.com.
| | | |
| --- | --- | --- |
| | Click on to read on! | Click on to read on! |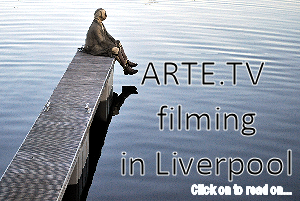 --- MORE NEWS REPORTS BELOW ---

MEP backs EU youth unemployment funding
SEFTON'S FLAGSHIP NEW ARTS VENUE REVEALS OPENING PROGRAMME
Mayor acts to mitigate impact of council tax benefit cuts
Conservative Euro MPs fail to back reforms of credit rating agencies
CHARITY CALLS FOR SOUTHPORT GPS TO ENSURE EQUAL TREATMENT FOR PATIENTS WITH HEARING LOSS
Building Britain's biggest prison will be a titanic waste of money
Liverpool Welcomes Richmond Luxury Living
2 times patient 'amazed' at changes in surgery
Patch up our potholes says CLA in the North
Letters to the Editor:- "Unsound Retailing"
New NSPCC campaign urges people not to wait to report sexual abuse
UK roads are no place for 'mega trucks'
TURNING THE SCREW ON NUMBER PLATE THIEVES IN ST HELENS
Celebrating of the music of John Denver
Updated Tax app launched
BARNARDO'S STAFF SHOCKED BY PENSION SCHEME CLOSURE
NEW EVENT FOR 2013 - THE SOUTHPORT CLOTHES SHOW
Ahoy there writers!
CHRISTMAS DRINK DRIVE CAMPAIGN RESULTS
Peel Restores Historic Dock Police Hut in Liverpool
NEXT OF KIN APPEAL - MR JOHN POLARTY
NEXT OF KIN APPEAL - MR STANTON C. HATCH
Mayor acts to mitigate impact of Council tax benefit cuts
The Chester Cathedral adventure begins
5 WAYS TO STAY WARM THIS WINTER
Chinese Year is nearly here!
HMRC's affluent unit to double in size
Faith and city leaders hold cuts summit
Cities minister views City Deal progress
Thousands of children contact ChildLine over the Christmas holidays
36 million busy Britons are using 'dead time' to be more organised and have more fun
RETAIL CHARITY RETAIL TRUST OFFERS SUPPORT TO HMV STAFF
New chapter for Mansion House
ASSAULT - LORD STREET, SOUTHPORT
ARTE.TV filming in Liverpool
UNISON APPEALS TO COUNCILLORS OVER PAY FREEZE
New report backs £15m Welsh Streets plans
BBC are looking for people who have become self-employed via a Work Programme

OUR colleagues at the BBC are doing research for a Radio Current Affairs investigation. Some years back we started looking into back to work related programs and the HMRC, at the time our with a focus on problems around the Tax Credit System and Self Employment. This week we have been asked to see if any of are readers still have any issues with the current system. Broadcast Journalist, Hannah Barnes said:- "I'm interested in talking to anyone who has become self-employed, having been on the Work Programme. If any of the Southport and Mersey Reporter Readers can help, then please do get in touch for a background chat with me. My email is:- Hannah.barnes1@bbc.co.uk." We can't say what the BBC is looking for, so please do not email us for more information, just email Hannah.

National Walking Month – Fares Announcement

NATIONAL Walking Month is a month dedicated to highlighting the benefits of walking, and includes Walk to Work Week, over 13 May to 17 May 2013 and Walk to School Week that will take place over 20 May to 24 May 2013.

In National Walking Month 2012, the UK public collectively logged 128,271 miles; that's 146.76 times between Land's End and John O'Groats. Workplaces logged 70,000 miles during Walk to Work Week alone!

Walking for just half an hour each morning can transform your fitness levels, reduce stress, and vastly improve your concentration levels for the day ahead.

But we're not all enjoying the benefits. National Travel Survey results published in December 2012 showed a 24% decline in the number of walking trips per person since the mid-90s.

This trend is being passed on to our children. Over the past couple of decades, the number of children walking to school has fallen sharply. In 2011, 49% of primary school aged children and 38% of secondary school aged children walked to school, down from 62% of primary and 48% of secondary school aged children in 1991.

As well as the escalating financial cost, physical inactivity now rivals smoking as a leading risk factor for global mortality.

We want to turn this around in May, and encourage people to walk more by tracking their walks to school, on the commute to work, or even taking the dog for a walk round the park.

Registration for National Walking Month opens from 1 April 2013 on:- livingstreets.org.uk.

Tony Armstrong, Chief Executive of Living Streets said:- "This May, we want to get the whole of the UK buying a ticket to stride. As part of National Walking Month we'll be asking employees and school children to give walking a go for at least a week. It can be as simple as walking all or part of the journey to school, stepping out of the office for a lunchtime walk, or getting off the bus a few stops earlier on your way home from the office. You don't need costly gym sessions, or marathon running attempts to get fit and active. Walking is a free and easy way to work more exercise into your daily routine, and logging your walks on:- livingstreets.org.uk, this National Walking Month is a great way to get started."

KEEP up-2-date
with our free daily news emails.

Are you subscribed? Si

g

n

u

p

today

to

our daily email news service via... Formb

y

-

Re

p

orter

.com

.

If you subscribed you can keep in up-to-date with what's going on in and around Merseyside. It is free and we do not send out massive amounts of emails. Also your email is kept under the UK's Data Protection Act, so you can be sure that you will not have problems.

...HAPPY BIRTHDAY...


Happy Birthday to Paula Delaney from the family and your team!

If you have someone you want to say happy birthday to, for free, then use the email address below to send us the names you want us say happy birthday to, and/or a photograph. Email us today!