Peel Restores Historic Dock Police Hut in Liverpool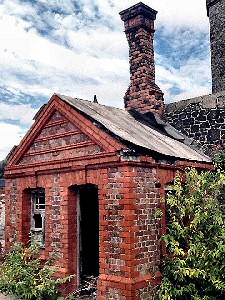 THE Peel Group has restored the historic 'Policemans Hut' located at Collingwood Dock in Liverpool, just North of the Bascule Bridge at Collingwood Dock. The Hut, although might not be very well known, as it is largely hidden behind the dock boundary, yet its chimney is just visible from Regent Road.

The hut, built in the 1890's was used by the Dock Police Force who patrolled the quaysides and checked on the goods coming in and going out of the docks.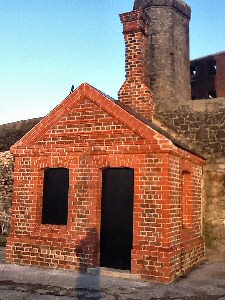 In the 1890s a number of small Policemen's Huts were built at intervals along the inner face of the wall, providing shelter from the cold and rain. Each is built of decorative brick with a slate roof and was equipped with a fireplace, a bench and a window from which to keep watch.

The works are part of an ongoing programme of repairs and maintenance, by The Peel Group to historic structures, within the Liverpool Waters site.

The restoration works to the hut (including its leaning chimney which has recently been saved from collapse), have been carried out by local conservation contractors Repair Services (UK) Ltd and included repairs to the brickwork, re-roofing and the securing of the openings.

Ian Pollitt from Peel said:- "The Police Hut is an important part of the dock heritage and it was important for us to retain this and other historical buildings within the Liverpool Waters site. Peel is keen on ensuring buildings such as this can be preserved or restored where possible and we are delighted with the work Repair Services (UK) Ltd have done on the hut."

Liverpool Welcomes Richmond Luxury Living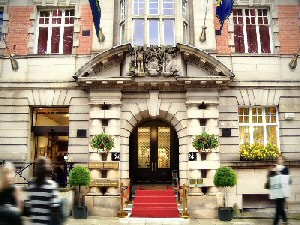 LIVERPOOL is set to welcome the Richmond Luxury Living to the City in the first quarter of 2013. Based on the up and coming Hatton Garden with its perfect location and split between the business and retail sectors of the City. A new accommodation concept for Liverpool, Richmond Luxury Living will open in March and will combine serviced apartment and hotel services in its design, making it ideal for residential conferences and events of various lengths. The collection of 51 spacious apartments, suites, executive and classic rooms, all within a Grade II Listed iconic building, will offer free Wi-Fi, a secretarial service, smart TVs with video calling, and onsite conference and meeting facilities for up to 150. There will also be free transport to ACC for conference delegates. Furthermore, delegates will be able to take advantage of other facilities including the recently opened Olympus Health Club and Spa; which boasts hot classes, holistic treatments, fitness centre, juice bar, sauna, steam, jacuzzi and plunge baths. There will also be full entertainment systems within the apartments, 24 hour room service and special nightlife offers with local bars and restaurants.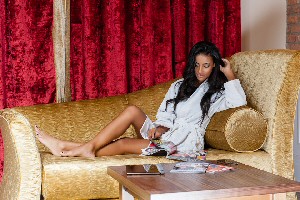 Steven Hesketh, Group Director of Richmond Luxury Living, adds:- "We are delighted to be opening our new serviced apartment concept in Liverpool, which has work, rest and play at the heart of its design. With guest services second to none, we feel the development will further enhance Liverpool's attraction to business and leisure guests and we look forward to opening in March. Flexible accommodation provides for delegates and visitors alike. Developments such as this continue to underline that Liverpool is a vibrant destination."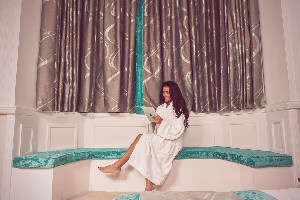 Other facilities within the development, which has 153 rooms between the 51 apartments, include a concierge service, bar and brassiere, and flexible rooms able to sleep between two and 10 guests.