Updated Tax app launched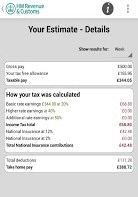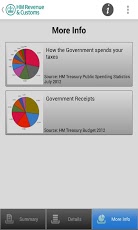 OVER 250,000 people have downloaded HM Revenue and Customs' tax calculator app, which allows people to work out how much tax they pay and how the Government spends it. The tax app, which was introduced in the spring, has been updated with added features and can be downloaded for free from Apple's iTunes store or from the Google Play store. David Gauke, Exchequer Secretary to the Treasury, said:- "Taxpayers have a right to know how their money is spent. The calculator is an excellent way to bring transparency into the tax system. With so many people downloading the app, we can see that there is a real appetite to know where taxpayers' hard-earned money is spent."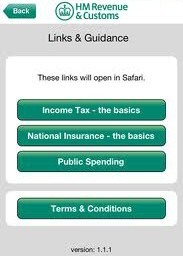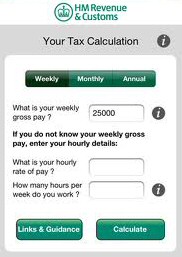 The new features include:-
► Updated public spending information.

► Pop-up explanations giving detailed descriptions of each spending category.

► Ability to enter your own tax code.

► More details on tax rates used; showing what income has been taxed at which rate, and the rate at which National Insurance has been charged.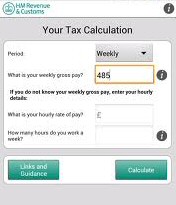 HMRC's online calculator has also been used 200,000 times.
The calculator can be found on the HMRC website (opens in new browser window).

The mobile phone app can be downloaded from Apple iTunes
Also a The mobile phone app can be downloaded from Google Play.
5 WAYS TO STAY WARM THIS WINTER
WHILE 2013 got off to a mild start, the cold weather has returned and the freezing temperatures and icy winds are predicted to stick around until the end of the week. With this in mind, nPower's Health Through Warmth scheme, which helps vulnerable people with heating and insulation, has compiled 5 top tips to help people in Merseyside stay warm at home, this winter:-

1. Use your gas boiler:- If you have gas central heating, it is a far more effective, not to mention cheaper, way to heat your home than using fan heaters, gas fires, convector heaters and other electric fires. This is because gas fires and portable heaters consume vast amounts of energy just to warm one room, which then loses heat quickly.

2. Keep the heat in:- Thick curtains prevent warm air escaping from the windows at night, and draught-proofing doors and windows can help too, meaning your home stays warmer for longer!

3. Get insulated:- 75% of homes lose energy due to inadequate insulation. Insulating your home is a cost-efficient way of keeping heat in, and energy bills down. Installation is easy and affordable, with many people qualifying for free insulation from their energy provider.

4. Check your boiler:- Double check that your boiler is in good working order and has been serviced to ensure it's working efficiently and to prevent unexpected break downs during a cold snap.

5. Help is on hand:- If you have a broken boiler or inadequate heating, you own your home, have a long-term illness and have a low income with little or no savings, you may be eligible for help. nPower's Health Through Warmth scheme aims to help people with cold-related illnesses who are unable to fully fund measures by assisting with the funding and installation or repair of heating systems. You do not have to be, or become, an nPower customer to receive support from the scheme.
Elaine Midwinter, nPower Health Through Warmth manager, comments:- "We've compiled the top 5 tips to help people in Merseyside take a few simple steps to ensure that 2013 gets off to a warmer start. Through our work, we have helped thousands of vulnerable people in Merseyside to improve their levels of comfort and warmth at home. I'd encourage anyone who feels they may be eligible for support to get in touch."
For more information about nPower Health Through Warmth, or to find out if you or someone you know could be eligible, visit:- healththroughwarmth.com.

New chapter for Mansion House

LIVERPOOL'S historic Mansion House in Calderstones Park is about to begin a new stage in its story after the Council agreed a deal with social business The Reader Organisation to take over the building. It means plans can move forward to bring new life to the Grade II-listed mansion, along with its coach house and stables. The Reader Organisation; a Liverpool-based social business which works to connect people with literature, and each other; has put forward proposals to establish an International Centre of Reading and Wellbeing in the building.

The centre will work with people of all ages, helping to build-up their confidence and self-esteem through a range of reading initiatives.

Mansion House; which formerly housed Council Offices; was put on the market in October 2012, by Liverpool City Council, because it was considered surplus to the Council's operational requirements. Tenders for the building were invited, with bidders expected to demonstrate how they would bring the mansion back into use and back into good condition, while retaining and enhancing the fabric of the building.

Following a competitive tender process, The Reader Organisation was chosen by the Council because of a carefully considered and well thought out bid, which looked at providing a valuable community resource while bringing the mansion and its associated buildings back into use in a way which is sensitive and complementary to the wider park.

The Reader Organisation has now been granted a six-month preferred developer position, during which time the Council will work closely with them to draw up a feasibility plan for the International Centre of Reading and Wellbeing. Once this is completed, the Council will provide the charity with a long-term lease for the building.

Councillor Malcolm Kennedy, Liverpool City Council's Cabinet Member for Regeneration, said:- "I'm delighted that we have appointed The Reader Organisation to take over the Mansion House. They are a strong organisation with an excellent track record of growing their business year-on-year. There was a good deal of interest in the building, and we considered all the proposals carefully. We chose The Reader Organisation because we were impressed by what was a very strong bid. They have some fantastic ideas which we believe will not only bring the building back into use in a meaningful way but will help protect its future. In tough economic times, we want to make the best use of our office space, because there has been a big reduction in the workforce. There is no point in us continuing to run buildings that aren't being used, as this is a waste of Council resources and taxpayers' money. However, we are committed to making sure all buildings deemed surplus are dealt with in the most appropriate manner, and we feel we have achieved that in the case of Mansion House. We have worked closely with the Friends of the Park, the local community and ward Councillors on the selection process and I think we have made a really good choice. We will continue to work with The Reader Organisation, and the wider community, as these plans move forward."

The Reader Organisation now enters a 6 month planning period with its partners, Mersey Care NHS, Plus Dane Group and the University of Liverpool, along with consultants, Cass Associates and Pulse Regeneration. They expect to take up residency at Calderstones this coming August, whilst retaining their current base in West Everton. Development of the full International Centre for Reading and Wellbeing will be phased and is expected to be completed in December 2015.

Running alongside their work through the International Centre of Reading and Wellbeing, The Reader Organisation will also seek to carry out physical improvements to Mansion House; within the limits set by its listed status; through a series of bids to the Heritage Lottery Fund and through their own fundraising initiatives.

Jane Davis, founder and director of The Reader Organisation, said:- "Our vision for Calderstones is a community for everyone, with reading at its heart. We will ask people what they want and need and then connect them with it. We are very excited about this opportunity and think that at Calderstones we have the perfect location to make this a regeneration success story for our City."

Once the feasibility plan for the Centre of Reading and Wellbeing has been completed in the summer, a full consultation exercise will begin, to give local residents, park users and other stakeholders the opportunity to have their say on the plans for the centre. A steering group will also be set up; made up of Councillors, Council officers, community members and representatives of the Friends of Calderstones Park; to guide the development of the project.

The Georgian mansion, built in 1828, and once home to Cunard Line shipping magnate, Charles MacIver, was vacated a number of months ago, with around 600 Council staff relocating to offices in the City centre. The City Council was keen to appoint an organisation as early as possible in the new year, to prevent the mansion from falling into disrepair.

Mansion House is one of a number of surplus sites which were put up for disposal by the City Council in 2012. The Council's Property and Asset Management team has marketed a range of buildings for sale and for lease to external organisations, to help bring them back into use.
NEXT OF KIN APPEAL - MR STANTON C. HATCH
MERSEYSIDE Police are now appealing for the next of kin or any other family members of Mr Stanton C. Hatch to contact Sefton Coroner's Office. Mr Hatch was found dead at his address in Thirlmere Drive, Formby on 10 January 10, 2013. Merseyside Police said that:- "The death of the 76 year old is not being treated as suspicious." If you have any information, Sefton Coroner's Office can be contacted via calling:- 0151 777 3481.