New NSPCC campaign urges people not to wait to report sexual abuse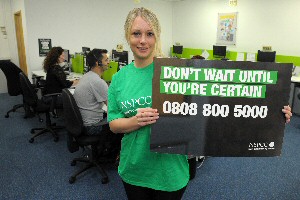 WHILST recent media coverage has heightened public awareness of child sexual abuse a poll conducted last week by the NSPCC and YouGov shows that many people are waiting to act, with 17% saying they would report concerns as soon as they arose.

These findings are supported by the NSPCC's own data that shows almost half of people who contact its helpline have waited over a month to get in touch, with some waiting much longer. The charity is therefore concerned that people are still unsure how and when to act.

In response to the unprecedented surge in willingness to take action the children's charity is today launching a 6 week TV campaign explaining how the public can report abuse whilst urging them:- 'Don't wait until you're certain.'

Every year, the NSPCC helpline receives thousands of calls from people worried about child sexual abuse, and in Merseyside last year (1 April 2011 to 31 March 2012) 33 contacts were so serious, they had to be referred on to other agencies like social services or the police to keep the child safe.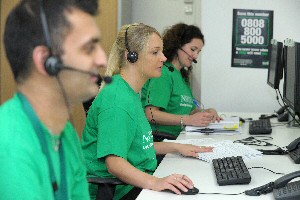 Peter Watt, Director of the NSPCC's helpline, said:- "Child sexual abuse is not a problem that died with Jimmy Savile. It is a problem that continues today, with children across the UK suffering at the hands of a minority of adults. Whilst the uplift in reports of abuse and new figures indicating that people are more willing to speak out is very welcome, it's also clear that people are still waiting for that elusive certainty before taking action. People clearly have the desire to act but are unsure how or when to do it. The truth is you will probably never be certain because of the hidden nature of abuse, especially sexual abuse. And the poll also shows that 59% of people are not confident that they could spot the signs if a child they knew was being sexually abused. This is why we are taking our award winning 'Don't wait' film, directed by Amanda Boyle, to a wider audience as a television advert. Originally produced as an online viral the video will now be shown across the country to give people the information they need to report abuse."

The poll found that the main barriers to reporting child abuse would be fear of being wrong (59%), fear of making it worse for the child (39%), fear of splitting up the child's family (17%) and fear of repercussions for the accused (17%).

Psychologist Dr Linda Papadopoulos said:- "Jimmy Savile was allowed to abuse in part because people were not certain what they were seeing was abuse, and in part because the children themselves were not listened to or believed. It's vital that people listen to what children are saying, and that they report concerns immediately even if they are not certain. People are understandably concerned about being wrong or making things worse for the child if they say something, but all the time they spend procrastinating that child could be in real danger. To a child who is being abused every day the abuse is allowed to continue can feel like a lifetime. And its important people understand that if they are wrong, a family will not be separated because of their mistake. Trained professionals will tactfully investigate before any action is taken. You can't be expected to know for certain and that's where the NSPCC can help."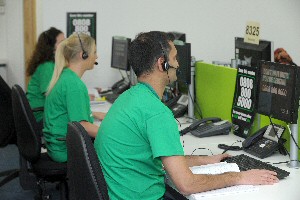 Monica called the NSPCC when her daughter's friend confided that her violent father had sexually abused her 13 year old sister:- "I knew I had to act. I felt the responsibility of what might happen to the family, but I had to do it. I don't know exactly what happened after that, but I do know that shortly afterwards Emily and her sister no longer lived with their father. Sometime later, I spoke to a neighbour who told me that she had heard something that worried her about father's behaviour toward the children, but that she had not acted for fear of 'getting involved. I wouldn't hesitate to call the NSPCC again if I was worried about a child, even if I wasn't sure. You have to trust your instincts if something feels wrong. We've got an obligation to listen to children."

Anyone who has concerns about a child or wants advice can contact the NSPCC for free 24 hours a day, by calling:- 0808 800 5000, emailing:- help@nspcc.org.uk, texting:- 88858 or using an online reporting form. They can choose to remain anonymous if they wish.

New report backs £15m Welsh Streets plans
AN INDEPENDENT review of housing in the Princes Park area has backed the City's plans to revitalise the Welsh Streets through the delivery of 150 new homes and clearance of derelict properties.

Property services consultants DTZ were commissioned in August 2012 to carry out an up-to-date Neighbourhood Renewal Assessment (NRA) for Princes Park, to evaluate housing renewal options and to explore the aspirations of local people.

DTZ looked at a range of options and concluded that the City Council and Plus Dane Group's plans for the "replacement of obsolete housing and redevelopment with new homes" is the most effective method to support the regeneration of the Welsh Streets. The report found that the Council's proposals for the area would offer a comprehensive scheme to support the physical, environmental and perceptual transformation of the area.

It recognised that this option would diversify the existing local housing stock within the area, offering modern family housing; with gardens and off street parking. This, in turn would help to create a more sustainable community, by encouraging local people to remain in the area, rather than having to meet their aspirations elsewhere, and attracting new residents.

The City Council is now putting forward the recommendation to proceed with the £15 million housing renewal plans for the area, paving the way to the official submission, later this month, of the planning application.

The proposed scheme, delivered by the City Council and Plus Dane, includes the delivery of over 150 affordable, high-quality new homes for the local community and new residents, built to the highest standards. The properties, for rent and sale, will provide a diverse mix of housing for the area, and will be designed to be energy efficient and spacious, with many including gardens. Under the plans, 280 homes will be demolished and 37 homes retained for refurbishment in partnership with the local community.
Liverpool City Council's Cabinet Member for Housing, Councillor Ann O'Byrne, said:- "This review has been invaluable in providing an up to date picture of housing in the Princes Park area and gauging what local people want. We have already been given a clear message from the majority of Welsh Streets residents that they are in favour of our plans, and this report gives us further confidence in the potential of this scheme to drive forward the regeneration of the area. We are now looking to press ahead with the submission of the planning application for the scheme. We believe it will revitalise housing in the Welsh Streets, and deliver the type of homes that people have consistently told us they want to live in, with gardens and driveways. Everything we are doing is aimed at creating a vibrant, attractive and sustainable neighbourhood, with a good mix of housing. Residents have endured too many delays in the revival of their neighbourhood and I would hope that we will now be able to move forward quickly with these exciting plans."

The DTZ report recognises that the redevelopment of Welsh Streets will be delivered in a funding and policy climate where public sector funding is limited, house building is at an all time low, but need is increasing. In response to these factors, there has been a shift in national policy and funding, away from clearance. The report states that, given this shift, a small element of refurbishment should be considered for the area.

The City Council and Plus Dane's plans meet this recommendation through the proposals to retain 40 houses, including the refurbishment of 37 terraced properties; 16 of these on Madryn Street, 5 on High Park Street and 16 Kelvin Grove. The Council and Plus Dane will be launching a pilot scheme to give the local community the opportunity to refurbish the 16 Madryn Street properties which had previously been earmarked for demolition; thats including 9 Madryn Street, the childhood home of Ringo Starr.

The report concludes by acknowledging that the City Council and Plus Dane scheme encompasses a number of key principles which are vital for the transformation of the Welsh Streets, including:

Determining the optimum mix of new build and refurbishment, proceeding with significant clearance to remove the properties in the worst condition, and delivering a better mix of housing through new build.
► Taking into account the views of local residents.
► Delivering action on the ground as soon as possible.
► Meeting current national, regional and local policy and funding priorities; in order to attract public sector financial support.

The recommendations in the DTZ report follow two large-scale public consultation events at Toxteth Town Hall last September, at which 71% of people who completed feedback forms said they were in favour of the plans.

Comments included:-
► "The plans are amazing. We are so in favour of new homes."
► "There seems to have been a good understanding of community needs and the plans look good."
► "The area is good, but properties need improvement."

The plans for the Welsh Streets form part of the wider housing renewal programme in the Princes Park neighbourhood which was declared in 2005 for a period of up to 10 years. There are 2,500 properties within the renewal area and over 80% of the existing properties are to be retained.

DTZ is a global leader in the property services field, providing a range of advice for clients on property development and urban regeneration. Their report, which has now been published, follows previous NRA's in 2005 and 2010 which also recommended clearance and redevelopment for part of the Welsh Streets, with the retention of most of the stock in the wider Princes Park area.

The full DTZ report can be viewed online, within the 'Princes Park' section of the Liverpool Council website.