36 million busy Britons are using 'dead time' to be more organised and have more fun
36 million of Britons are using time that was previously 'dead time'; such as their lunch break, their commute to work or time spent waiting for an appointment; more productively allowing them to make the most of their free time, according to the latest findings from NS&I's Quarterly Savings Survey.

74% of Britons are using 'dead time' in their day to carry out personal admin tasks. This is making for a more tranquil and contented nation; as 43% of those using their 'dead time' for personal admin state they are more able to use their actual free time to be able to relax while 43% say that carrying out personal admin in 'dead time', is a satisfying way of using the time efficiently.

The ability to use this time to finish previously postponed personal admin tasks is helping the nation become more organised. 39% of those using their 'dead time' admit that if personal admin does not get done in this time then it will never get done, while 22% say that by finishing jobs in breaks from work or while waiting for an appointment is also helping them make the most of their free time.

Advances in technology have played a significant part in enabling the nation to complete more personal admin tasks in their 'dead time'. 52% of Britons doing personal admin in this time use phone-calls and text messages to carry out these tasks and 44% use email. (27%) have taken advantage of new technology by using apps on a smartphone to complete their personal housekeeping, while 25% use electronic documents or online notepads on their smartphone or tablets.

50% of Britons doing personal admin in their 'dead time' are using this time to manage their money, and more strikingly, 81% who make efficient use of this time say that they feel in control of their finances. Technological advances are also playing a part in the search to be more financially secure as 75% of Britons prefer to manage their finances online, making this the most popular method of administration.

John Prout, NS&I Retail Customer Director, said:- "Whether it is taking advantage of this previously redundant or restricted time in our day to make important calls to friends or carrying out money management tasks, as a result millions of Britons are enhancing their control over aspects such as their finances and also buying themselves more free time in which to enjoy themselves. This positive trend also shows that half of the nation are using this time to manage their money. The ability to now undertake more tasks online often means that you can take back control, and our research suggests that three quarters of Britons prefer to manage their finances online."

62% of Britons state that the use of mobile technology;such as internet connections on smartphones, mobile apps, tablets and laptops; is helping them to achieve more in their 'dead time' than ever before.

Other tasks Britons are undertaking in their 'dead time' include:-

► 58% are using the time to keep in touch with friends and relatives.
► 51% plan their weekly shop.
► 49%, in a bid to become more organised, compile a 'to do' list.
► 41% carry out research such as planning their next holiday
► 37% opt to schedule appointments with their doctor, dentist or bank manager during their 'dead time'.
► 15% spend this time planning celebratory events such as weddings or birthdays.
John Prout continued:- "The internet and other advances in technology have really helped people use their time more efficiently, and this is really positive move if it gives people more time to manage admin, such as their finances, better."

23% of Britons, take advantage of the 'dead time' in their day in order to have more time to enjoy their hobbies, while over a fifth of Britons, 21%, use the time saved to socialise and have more fun. While lots of Britons have embraced the trend of using this time in their day to complete personal admin tasks, there are still those who prefer more traditional ways of passing the gaps in their day. For example, 31% of those not using this time for personal admin prefer to read books, magazines or newspapers, 28% like to spend the time browsing the internet, 26% enjoy listening to music, 10% prefer to spend the time catching up on 40 winks.

Celebrating of the music of John Denver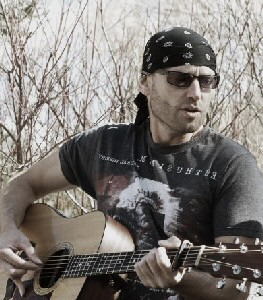 THE music of John Denver still brings joy to music lovers all over the world. We are absolutely delighted that on Friday 15 February, local musician Chris Bannister will be performing a selection of music by John Denver in a concert supporting Queenscourt Hospice.

Taking place at the Park Golf Club, Southport, the evening will feature some of Denver's biggest hits, like:- "Annie's Song," "Take Me Home Country Roads," "Rocky Mountain High," and "Leavin on a Jet Plane."

Chris who hails from Wigan, now lives in Tarleton is an amazingly talented musician and sounds incredibly like John Denver. He was invited to Aspen in Colorado last autumn by Steve Wiesberg (John Denver's former lead guitarist) to perform at an annual John Denver convention. Steve first saw Chris on a You Tube video and was so impressed that he invited him along to perform. Everyone loved his performance so much that he has been invited back this year.

This special performance for Queenscourt on Friday 15 February takes place at the Park Golf Club which is on Park Road West in Southport and tickets are £15.00; this includes the entertainment and a hot supper.

Chris is giving his time up free of charge, which is very generous it is guaranteed to be a great evening. Tickets are available from Queenscourt Hospice Reception and for more information please contact Carolyn Lowry on:- 01704 517420 or via emailing:- clowry@nhs.net. You can get a taste of Chris by following this link.
Mayor acts to mitigate impact of Council tax benefit cuts
LIVERPOOL is to significantly reduce the impact of a Government reduction in Council Tax Benefit. From 1 April 2013, the current national scheme of Council Tax benefit is being abolished and a new Council Tax Support Scheme is being transferred to local government. This carries a 10% reduction in funding compared to the current arrangements. In real terms this means for Liverpool a reduction of around £6.2 million available to support those residents most in need. It is part of a wider set of welfare reform changes that will directly affect people's lives and the places where they live, as well as impacting on a proportion of people who are in work. Mayor Joe Anderson is to recommend to Council not to pass on the full impact of these financial reductions. It means the City Council will accept the government's one off Transition grant of £1.5 million and will match this with £1.7 million to ensure that Liverpool residents do not feel the full force of the cuts. The 44,700 working age people who were set to be affected will only face an 8.5% reduction, rather than the 17.5% originally proposed. Pensioners are exempt from any cuts. A typical claimant will be required to pay an additional £1.70 per week, rather than £3.41 under the original proposal. Mayor Anderson said:- "I have been thinking long and hard about whether or not to accept the Government grant. It is only for one year and does not solve the problem in the long term. We will have to see what Government announces for 2014/15 and of course examine our own financial position. This is as much as we can do given our current financial position. After grappling with this issue for several weeks, I have concluded that it is the right thing to do to take the money in order to offset the impact on the most vulnerable people in the City."
NEXT OF KIN APPEAL - MR JOHN POLARTY
MERSEYSIDE Police are appealing for the next of kin or any other family members, of Mr John Polarty, to contact the Sefton Coroner's Office on:- 0151 777 3481. Mr Polarty was found dead at his address in Summers Road, Bootle on 9 January 2013. "The death of the 68 year old is not being treated as suspicious." said Merseyside Police.