UNISON APPEALS TO COUNCILLORS OVER PAY FREEZE
UNISON, who are the largest union for local government workers in the UK, on 16 January 2013, sent a letter out to all Councillors in England, Wales and Northern Ireland, outlining the human stories behind the 3 year long local government pay freeze. The union is appalling to Councillors to use their influence to pressure employers for a thaw.

Retail price inflation yesterday edged up to 3.1%, piling yet more pressure onto local government workers and their families. Even the lowest paid have not received a penny to help them cope with the rising cost of living. Most employers have refused to honour George Osborne's pledge to pay a £250 increase to all public sector workers earning less than £21,000.

The letter features testimonies from local government workers, outlining the real pain many families are facing as they struggle to afford even basic essentials. Many others are coping with the stresses and strains of working harder than ever to keep services running amid heavy job cuts; more than 250,000 local government workers have lost their jobs since the coalition came to power.

The union is currently in talks with the local government employers over pay for the 2013/14 round, and is calling for the employers to give staff a decent pay rise.

Heather Wakefield, UNISON head of local government, said:- "We know how tough finances are for Councils; they have been singled out by the Tory-led coalition for its harshest cuts. But Councillors need to know how tough things are for the people working harder than ever to keep local government services running. Wages have been driven down by rising prices and it is not only those on the lowest pay who are struggling. Middle earners are also facing sleepless nights over how to keep food on the table. Giving workers a decent rise would also help to stimulate local economies. They need spending now more than ever before as the threat of the triple dip recession looms large."

Testimonies from local government workers:-
► "I am a single 50 year old woman, with dependents. I have no recourse to any benefits; have been made redundant twice in the last 2 years (each time gaining employment); and my pay has stayed the same for the past 4 years."
► "My 80+ year old parents sub my mortgage payments. The price of essential goods, food, fuel, insurance etc. increase week by week, but my pay has remained the same for 3 years; what more do I need to say?"
► "I work incredibly hard. Many key posts are either unfilled or have been cut which means I do more and more work for less and less money. I feel undervalued."

► "I have such a low income I am considering giving up my job to get benefits. How sad, as I love my job!"

Local government pay - the facts:-
► High inflation, coupled with a3 year pay freeze, means that since 2009, pay for the NJC workforce has fallen by 13% - it's now more than 10% below where it was in 1996 and will have fallen by 15% by 1 April 2013.
► 76% of the workforce are women, 6 out of 10 working part-time. With the changes to working tax credits the pay freeze is hitting women hardest. UNISON believes that a planned increase in pay towards a living wage should form the core of a new "gender agenda" in local government.
► Many NJC workers living in households that are not in full employment, or which contain dependents, rely on benefits to top up their earnings and keep them out of poverty. Changes to benefits and Council tax will hit many hard.
► 69% of UNISON members working in local government have had to cut back spending on food in the last 12 months according to a recent survey.
► The lowest pay rate in local government has been stuck at £6.30 an hour for nearly 4 years; that's only 11p above the National Minimum Wage.
► Low paid local government workers and their families are in a financially precarious position. A change in circumstances such as a reduction in hours, a child leaving school or a partner whose eligibility for contribution-based social security ceases can all take the household to the edge of absolute poverty.

Thousands of children contact ChildLine over the Christmas holidays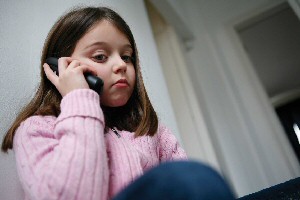 ACROSS the UK ChildLine carried out 7,862 counselling sessions to children and young people over the 12 days between Christmas Eve, to 4 January 2013, an average of 655 per day. And for the first time ever, more of these contacts took place online than by phone.

Trained volunteer counsellors at the ChildLine base in Liverpool counselled 542 children and young people during the 12 day holiday period. The 3 main reasons why children accessed support was for issues relating to emotional wellbeing, family relationships and self harm. Other top reasons included: bullying, feeling suicidal and physical abuse.

One young person who contacted the ChildLine base in Liverpool said:- "My parents have recently told me they are getting divorced and it's ruined Christmas. I don't want anyone to know about it and am not looking forward to going back to school and facing my friends."

Across the UK there was a significant rise in counselling sessions related to self-harm, an issue which increased overall from the same period last year by 41% and by 86% for the 12 to 15 year age group. More children were also counselled about emotional abuse and eating problems and for the first time, suicide featured in the top five concerns during Christmas, having increased by 64% from the same period last year.

Josh contacted ChildLine over the festive period looking for support with his suicidal feelings. Josh had been experiencing extreme panic attacks which made him feel exhausted and unable to eat or sleep. "I have suicidal thoughts every day – I think about what a relief it would be not to have to try and cope anymore."

The down time during the Christmas break had made Josh's panic attacks escalate but he was able to use ChildLine whenever he felt suicidal. The counsellor sent Josh links to information about coping with anxiety and with the right support, was eventually able to make an appointment to see a doctor.

Ann Pulling, area manager for ChildLine, said:- "ChildLine is a vital lifeline for thousands of young people who desperately need support and advice; often on very complex and sensitive issues. Christmas can be a particularly difficult for vulnerable young people and a general lack of services and support during this time can make everything feel more difficult to resolve. None of this work with children and young people would be possible without the dedication of our trained volunteer counsellors who work tirelessly around the clock to ensure that the most vulnerable young people can get the safe and trusted support they need."

Earlier this month, Josh wrote to ChildLine again. He said:- "I just want to say thank you for making me feel a lot happier over the last few days. The first step I took to get rid of my constant panic attacks was contacting ChildLine, so thanks."
BARNARDO'S STAFF SHOCKED BY PENSION SCHEME CLOSURE
STAFF at Barnardo's are shocked and angry at reports that the charity is to close its career average staff pension and replace it with a vastly inferior scheme. UNISON, the union representing workers at the charity, called the decision:- "premature and a bitter disappointment to staff who are only now being consulted after the event." Simon Watson, UNISON National Officer for the 3rd Sector, went on to say:- "Staff working for Barnardo's are fully committed to helping children throughout the UK and do a fantastic job. They do not get big pay packets or bonuses, so their pension and saving for security in their retirement, means a lot to them and taking that away is a real betrayal. Barnardo's should have consulted fully with UNISON and at least provided more detailed financial information. The financial information that UNISON has obtained simply does not point to an urgent financial need for this drastic decision. Management need to think again about their mission which must include caring for its staff in their retirement." Barnardo's are obliged to undertake a formal consultation by the pension regulator. UNISON will use this period to seek alternatives to closing the scheme.