MEP backs EU youth unemployment funding
AN Euro-MPs has backed moves for a Europe wide youth guarantee scheme, on 16 January 2013, which would increase EU funding to help get young people who have been out of work back into education, training or a job.

The North West Liberal Democrat Euro-MP Chris Davies voted for the measure and said:- "Youth unemployment is a major concern to my constituents who rightly see a skilled workforce able to work throughout the EU as a vital part of our future. Liberal Democrats in Coalition are tackling youth unemployment and building a stronger, fairer economy. That is why a £1bn Youth Contract was launched last April, giving nearly half-a-million young people the chance to earn and learn. The recent national fall in unemployment was driven by the biggest drop in youth unemployment on record but there is more work still to do."

In the North West region, the number of 16 to 24 year olds not in education, training or work has fallen by 56,000 over the last year, a 27% decrease. He added in a press release that:- "The EU Youth Guarantee Scheme would build on this recent progress by providing additional funding from the European Social Fund. This would help finance new government initiatives, such as the increased grants for small and medium-sized businesses taking on young apprentices announced by Vince Cable last week. It is an excellent example of how the EU helps 27 national governments work together to tackle youth unemployment."
HMRC's affluent unit to double in size
THE tax team dedicated to ensuring the better off play by the rules is set to expand, HM Revenue and Customs (HMRC) said on 16 January 2013. The Affluent Compliance Team is to begin recruitment of 100 additional inspectors as the work of the unit expands. In addition to taxpayers with an annual income of more than £150,000 and wealth of between £2.5 million and £20 million, the unit will also cover those with wealth in the range £1 million to £2.5 million. By the end of December 2012, the unit had brought in an extra £75 million in tax; well ahead of expectations; with a target of £586 million by the end of 2015.

Exchequer Secretary David Gauke said:- "HMRC set up the new Affluent Teams from some of the £917 million we made available in 2010. The team has made a great start by bringing in £75 million in additional tax that would otherwise have been lost to the country. The vast majority of people pay their way. Dodging tax is immoral, illegal and unaffordable and the minority who cheat are increasingly finding that, thanks to the work of the Affluent Team, they have made a big mistake."

Roger Atkinson, Director of the Affluent Teams, said:- "In September 2012 the Government announced an additional investment of £5 million, enabling us to recruit an extra 100 inspectors. We will recruit from within HMRC and externally and the new team will be fully operational by April and focused on delivering an additional £75 million a year. We want to recruit people with external experience and appropriate qualifications for inspector and lead case director roles. We want people with recent commercial and corporate experience in personal tax to help us understand our customer base. This is an exciting opportunity to work at the forefront, tackling those who do not pay the right tax. Good quality intelligence is central to catching the cheats and so we are expanding our Affluent Intelligence Unit fourfold. This is very good news for all honest taxpayers."

CHRISTMAS DRINK DRIVE CAMPAIGN RESULTS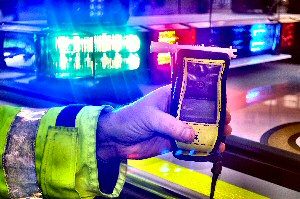 MERSEYSIDE Police are very pleased to report that more than 97% of motorists drove responsibly during the Christmas and New Year period. During the force's seasonal campaign, that ran from 1 December 2012, until 31 December 2012, officers carried out 7832 breath tests and subsequently arrested 175 people for drink driving related offences. This means that 2.2%* of all drivers breathalysed were arrested. The Association of Chief Police Officers (ACPO) has recently published figures that show over 175,000 drivers were breath tested throughout the UK during the four week campaign, with 4% of drivers failing the test.

Chief Inspector John Hogan of Merseyside Police's Roads Policing Department said:- "The results of this years campaign show that the majority of motorists are driving responsibly and not taking the risk of driving while under the influence of drink or drugs. Of the 7000 drivers stopped, just 2% of drivers went on to fail the test and were arrested, a figure that is below the national average. It is still disappointing that a minority of drivers continue to put themselves and others at risk by drinking or taking drugs before driving. Our message is clear, it is totally unacceptable to jeopardise your life and the lives of others by drink or drug driving and my officers will continue to target irresponsible drivers and ensure that they feel the full force of the law."

Figures also show that during the Christmas period, there was a fall in road traffic collisions with 414 incidents compared to 554 in 2011. Following collisions, of the 799 drivers breathalysed, 44 were refused, positive or failed.

Of the 33 drug impairment tests conducted by officers during the campaign, 5 arrests were made.

► Total number of people breath tested:- 7832

► Total number of breath tests administered to under 25's:- 1522

Chf Insp Hogan added:- "Drinking even a small amount of alcohol will impair your judgement and general ability to drive safely, and it is really not worth the risk. Throughout 2013 we will continue using an intelligence-led approach to stop drink drivers by using information provided by the public and targeting key locations and key times of the day and night. We are determined to do all we can to make our roads safer and I urge drivers to continue to play their part by not drink driving."

Drivers who were arrested and charged with drink driving offences over the Christmas and New Year period will be named on Force's website from Monday, 21 January 2013. Please visit the Merseyside Police website for further information.

Merseyside Police remains committed to tackling illegal and dangerous driving throughout the year in an effort to reduce the number of people who are killed or seriously injured on the roads of Merseyside.

Although the force holds dedicated drink and drug drive campaigns during the summer and at Christmas, officers conduct breath tests and impairment tests throughout the year.

Any driver involved in a road traffic collision, or who commits any traffic offences, can expect to be breathalysed and may be required to perform an impairment test. Should they fail these tests the penalties can be severe.