UNISON'S WORLD BOOK DAY LIBRARY CLOSURES WARNING
THIS World Book Day, UNISON, the UK's largest union, is calling on the government to ease the drastic cuts that are hitting councils, to save local libraries for readers today and for generations to come.

According to Public Libraries News, since April 2012, 76 libraries have been either closed down or transferred out of local library control to be run by volunteers or social enterprises. Between April 2011 and March 2012 a further 130 libraries were closed or withdrawn, taking the toll to more than 200 in the last two years.

Those libraries that remain open are being dangerously hollowed out, with drastic cuts to book budgets, to trained librarians and to opening hours, said the union.

With the majority of councils not yet half way through the cuts demanded of them by central government, the union is warning that even more communities stand to lose their local libraries in the lifetime of this parliament.

Dave Prentis, UNISON General Secretary, said:- "Deep Tory cuts will leave a lasting legacy on our local communities. The loss of hundreds of libraries, and the dangerous hollowing out of those that remain, will be felt for generations to come. Children from the poorest families will suffer the most, as will their chances of a decent education. Low income families are struggling to afford the basic essentials, let alone books. Countless high profile writers have highlighted how crucial their local library was in their development. How many best-selling books will now not be written because budding writers did not have access to a decent local library? Unless the government acts now to ease the multi-billion pound cuts to local government budgets, hundreds more libraries will be lost."

76 libraries closed or withdrawn since 1 April 2012.

14 mobile libraries closed: 1 in Aberdeen, Brighton and Hove, Bristol, Calderdale and Middlesbrough. 3 in Gloucestershire, Sheffield and Suffolk.

21 libraries closed:- 1 in Barking and Dagenham, in Barnet, 2 in Carmarthenshire, 1 in Doncaster, Dorset and Hampshire, 4 in Liverpool, 2 in North Somerset. Barwell Library is set to close at the end of August 2013. 1 library in North Tyneside and Sheffield, 2 in Wakefield, 4 in Warwickshire and 1 in Wigan.

41 changed to volunteer-run/social enterprises:- 1 in Bexley, 5 in Buckinghamshire, 3 in Camden, 1 in Carmarthenshire and Doncaster. 4 in Dorset, 5 in Gloucestershire, 2 on the Isle of Man, 1 in Leeds, 3 in Surrey, 1 in North Yorkshire, 2 in Wakefield, 10 in Warwickshire.

A comprehensive list of cuts and closures in the last 2 years is available here.

Vote now for your NHS hero in our 2013 Pride Awards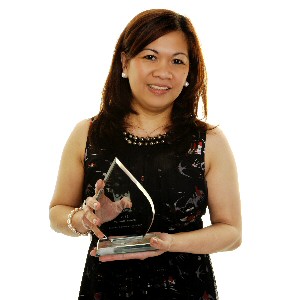 DO you know a member of staff working at our hospitals or in our community health services who deserves special recognition for their excellence and professionalism?

The Trust's Pride Awards, now in their 5th year, will be held on Friday 10th May at Southport Theatre and Convention Centre.

The Patients' Award is an opportunity for patients and families to show their individual appreciation to a particular member of staff or team. The award, sponsored by software developers Net Orange, is shortlisted only from staff nominated by members of the public. Trust staff nominate colleagues for awards in six other categories.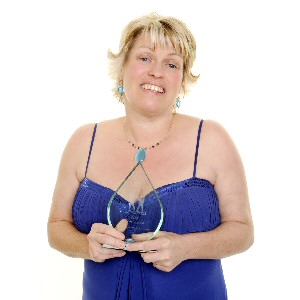 Nominations, which can be made online at the Trust website, close at midnight on 8 March 2013. They can also be made in writing by calling:- 01704 704714 and requesting a nomination form.

Jonathan Parry, chief executive of Southport and Ormskirk Hospital NHS Trust, said:- "Pride Awards 2013 is the chance for patients and their families to highlight someone who they think made their experience of care that extra bit special. Our staff work for the NHS across north Sefton and West Lancashire in community roles such as district nurses as well as in the hospitals at Southport and Ormskirk. They receive thousands of thank yours every year from patients and their families but the Patients' Award is a special and very public way of saying thank you."
Charities get online Gift Aid service
IN the UK, claiming gift aid repayments will be quicker and easier for charities and sports clubs from April 2013 said HM Revenue and Customs (HMRC). The department is writing to 110,000 charities and Community Amateur Sports Clubs (CASCs) informing them that, from 22 April 2013, they can enroll to make repayment claims online, through the HMRC website. The new service, called Charities Online, is being introduced in response to feedback from charities. They will be able to get information on how to use the system from the HMRC website. Sajid Javid, Economic Secretary to the Treasury, said:- "The charity sector, and the invaluable services it provides to millions of people across the country, is as important as it has ever been. Charities Online is a significant step towards reducing the administrative burdens that can be a weight on charities. Claims will be processed more quickly, as well as saving on postal costs and delays. The service will be more accurate, with built-in checks." Separately, the Gift Aid Small Donations Scheme (GASDS) is also being introduced in April. This will allow charities and CASCs to claim top-up payments on cash donations of £20 or less without the need to collect Gift Aid declarations. Charities will generally be able to claim payments on small donations of up to £5,000 each year.