Southport Proves Fighting Fit Again
FOLLOWING a hugely successful first visit back in 2011, hundreds of competitors and spectators will return to Southport from 15-17 February for the 2 day Keep Fit Association Championships.

The event, which has been taking place biennially since 1988, is organised by national organisation the Keep Fit Association. The competition will take place in the Southport Theatre and Convention Centre's (STCC) Floral Hall with hundreds of contestants from all over the UK aiming to win various coveted titles in exercise, movement and dance.

In addition, the contest is expected to attract just over 400 spectators each day, for which tiered seating will be installed in the STCC.

With visitors and contestants packing out the town's hotels and spending time in the resort, the Keep Fit Association Championships is expected to generate over half a million pounds of economic benefit for the town.

Steve Christian, Tourism Marketing & Visitor Services Manager, Southport Conferences explained;- "This will be the second visit from the Keep Fit Association and we are delighted they have chosen to return to us. Most of the contestants will bring their friends and families along with them to watch them in action, making a short holiday out of their visit to Southport. Whilst here, they will spend money in our restaurants, shops and hotels, generating a real boost for the local economy."
CCTV - THEFT BLUE ANCHOR PH, SOUTHPORT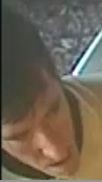 MERSEYSIDE Police have issued CCTV of a man that they would like to talk to about the theft of cash from a pub in Southport before Christmas. Officers were called following reports that a man had stolen a large amount of cash from the till in the Blue Anchor public house, Tithebarn Road in Southport between 9.15 and 9.30am on Saturday, 16 December 2013. It is thought that the man stole the money from the till and when confronted by the manager, made an excuse and left.

Police are keen to trace the man in the CCTV as they think he may have important information about the enquiry. Anyone who has information about his whereabouts is asked to contact police on:- 0151 777 3437 or call Crimestoppers on:- 0800 555 111.

People urged to get walking as figures show just a quarter of journeys are made by foot
DIABETES UK says the fact that just 23% of journeys are made by foot compared to 64% by car or van should act as a wake-up call for people to walk more. The figures from the National Travel Survey suggest that people make an average of 237 journeys by foot per year – less than once a day – while they make an average of 609 journeys by car or van.

This is a concern because walking is a great way to incorporate physical activity into your daily routine. Walking, along with other physical activity, can play an important role in maintaining a healthy weight, which in turn reduces risk of developing Type 2 diabetes. For the 3.7 million people in the UK who have diabetes, regular physical activity is also important for managing their condition.

To promote walking, Diabetes UK is launching a partnership with Truvia, to encourage people to take on the challenge of a sponsored walk. The Walk for Diabetes is a series of regional sponsored walks that will be held around the country throughout 2013, with the aim of getting people into the habit of walking, whilst at the same time as raising vital funds for the charity.

Barbara Young, Diabetes UK Chief Executive, said:- "Leading an active lifestyle and eating a healthy balanced diet are important steps to take to reduce your risk of Type 2 diabetes, but rather than having to run a marathon to make a difference, it can be the little things that count as small long-term changes can make a real long term difference. This is why making the decision to walk or cycle to work instead of driving is a great way of managing your weight. This, in turn, can reduce your risk of Type 2 diabetes and, for those people who have diabetes, being regularly physically active is an important part of managing your condition. We hope that by giving people the incentive to get walking; our partnership with Truvia can help people look after their health as well as raising money to help us continue our vital work."

Tony Lucas, from Truvia in the UK said:- "We are delighted to partner with Diabetes UK and launch the Walk for Diabetes series across the country. Being more active and eating a balanced diet is vital to staying healthy, and it is possible to make small changes that can have a lasting impact without you even noticing or having to compromise on taste; for example changing the sugar in your tea to a natural sweetener such as Truvia. We look forward to getting the message out there about how important it is to get physically active and healthy to help reduce your risk of Type 2 diabetes."

The data on walking comes from the National Transport Survey, which is available online. To find out more about the Walk for Diabetes regional walks visit:- diabetes.org.uk and to find out more about Truvia visit truvia.co.uk.