HOMECARE SYSTEM IN CRISIS WARNS UNISON
FOLLOWING a Care Quality Commission Report into homecare services in England which found that as many as 25% are failing to meet quality and safety standards, UNISON is reiterating its warning that the care system is in crisis.

Most councils have outsourced homecare services and there has been a big increase in the number of different providers over the past year, leading to fragmentation and a churn of start-ups and business failures.

The union has long warned of the dangers of short visits, travel time, zero hours contracts and high staff turnover as damaging quality and continuity of care, many elderly people complain about a succession of different workers. And UNISON members complain that they can't meet the complex needs of clients and build relationships.

Helga Pile, UNISON national officer for homecare, said:- "The current economic environment, makes it impossible to provide the dignified, respectful, high quality care that the elderly and vulnerable need and deserve. However, despite Government cuts, councils cannot wash their hands of their responsibilities. It is time for councils who commission or provide these services, to take responsibility for the welfare of those who receive them and for the workers who deliver them. They must do far, far better than they are now. Unscrupulous private financiers should not be allowed to cream millions out of an underfunded system, whilst providing seriously substandard care. In some cases this has had appalling consequences. Homecare workers are undervalued and poorly paid. Zero hours contracts are widespread and not paying workers for the time it takes to travel between care appointments, is nothing short of exploitation. Private companies who pay the minimum wage and giving scant attention to training, has a hugely damaging impact on recruitment and standards."
Pleasureland announces 100 jobs for Southport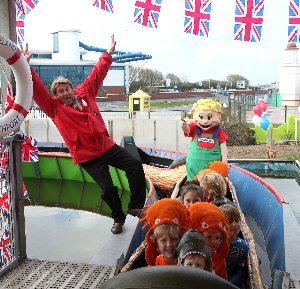 UP to 100 job vacancies for Southport were announced by Pleasureland this week as the park begins recruiting for the season. Once again owner Norman Wallis is targeting older and more experienced talent alongside younger employees in his recruitment drive, to achieve the family-friendly blend of staff visitors have come to expect at the park. Work has been ongoing while the park has been closed for the season with a number of big new rides being readied before they're lifted into place and sited around the estate. Mr Wallis is keeping details about the new attractions under his hat but has said:- "Expect to be surprised!" Anyone interested in applying should visit:- southportpleasureland.com/jobs. ...Advert...
MERSEYSIDE VIES FOR NUMBER ONE SPOT IN VISITENGLAND'S 101 CAMPAIGN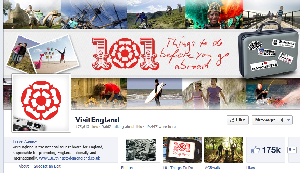 TAKE a look today!!! VisitEngland's new Facebook app sets out to find the top 101 Things to Do Before You Go Abroad, and Merseyside is steadily climbing the ranks.
Anglophiles and industry experts from far and wide have been submitting and voting on their top English experiences, which will then be whittled down to the top 101 to create the ultimate bucket list. Here are just some of the suggestions from Merseyside that are in the running:-
See a gig at the Cavern Club:- The Beatles played the Cavern Club nearly 300 times, helping it become the most famous live music venue in the world. Today's Cavern is a thriving live music destination and one of Liverpool's top tourist attractions. The three venues – the Cavern Club, Cavern Live Lounge and the Cavern Pub – showcase not only the incredible legacy of The Beatles, but also other established artists alongside new up and coming bands. bit.ly/10udAyH
Another Place:- Antony Gormley's masterpiece features 100 cast-iron, life-size figures spread out along three kilometres of Crosby beach. The Another Place figures - each weighing 650 kilos - are made from casts of the artist's own body standing on the beach, all of them looking out to sea, staring at the horizon in silent expectation. Previously seen in Germany, Norway and Belgium, they are now a permanent feature on Crosby beach. bit.ly/VveyF8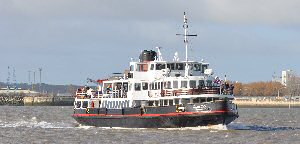 Take a ferry across the Mersey:- Ferries have featured on the River Mersey for over 800 years. A trip across the Mersey, made famous by Gerry and the Pacemakers, is the best way to see one of England's most iconic cities as it is meant to be seen, coming in from the sea, bouncing along the waves. bit.ly/W9MsOS
Tour Liverpool like a Beatle:- It is hard to think of any other band so strongly associated with a city. From Penny Lane and the gates of Strawberry Field to The Casbah and Mendips, a Beatles tour of Liverpool is a must-do for any fan. bit.ly/VVOapP
Think you can do better? Upload your own suggestions of either quintessential Merseyside experiences, or those that compete on a global scale and help keep Merseyside on the list. Nominations must be made before 1 March 2013, and will fall under 6 categories:- Arts and Culture, History and Heritage, Food and Drink, Wildlife and Nature, Health and Fitness and Because it's Awesome. Anyone who nominates or votes is automatically entered into a prize draw for a chance to win a weekend break.
Visit:- 101thingstodoinengland.co.uk or see VisitEngland on Facebook for more information!!!
Let us know what venues you think are on Merseyside that you feel should be a MUST SEE for visitors as well. For us it has to also include the Sefton Dunes and the Freshfield, National Trust Red Squirrel Reserve.. Please email our news room to:- news24@southportreporter.com.

Formby Books moves to new home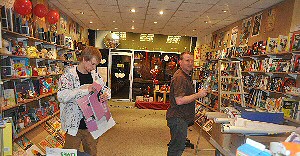 THE bookshop Formby Books has moved from Derbyshires to Halsall Lane. The shop is a lot bigger to cope with their increasing demand. "We are pleased to be in our new home at last and would like to thank Derbyshires for housing for some time. our new shop is still being decorated and we have a few new added editions to our stock. Sadly the mobile phones section has been delayed, but we are working to resolve it. Sarah has been busy designing a logo for us and we have a naming competition running with Woodlands Primary. Holly is painting a fantastic wall display and Beth is helping with other parts of the shop, as well as helping Holly with a few sections on the back wall. Vicky is working with me to get the new website and all the stock ready for the official opening. For now please keep using our blog for the latest information and reviews." said Tony Higginson.