FUNDING FOR ELDERLY CARE IS TINKERING AROUND THE EDGES
THE country needs a national care service that ensure entitlement to care is based on need not wealth, and for the amounts we pay for a week's care for care home residents to be sufficient to ensure decent standards, quality and dignity

GMB, the union for care workers, responded to Government proposals on paying for care of the elderly.

Justin Bowden GMB National Officer for the care sector said:- "The government is tinkering around the edges with changes that are too little, too late and too vague."

The country needs a national care service, paid for out of taxation that ensure entitlement to care is based on need not wealth, and for the amounts we pay for a week's care for care home residents to be sufficient to ensure decent standards, quality and dignity.

These are the reasons the government proposals on social care do nothing to avert the funding crisis and what should be done:-
1. What government has proposed today falls far short of Dilnot recommendations

2. It only covers care costs not residential costs

3. Home care plus meals on wheels costs about £20,000 per annum

4. Residential care home accommodation and meals average £25,000 per annum with medical costs on top

5. The elderly care system is about £1bn per annum underfunded and this is expected to grow.

6. Implementing Dilnot in full and funding local authorities to cover the £1bn growing gap would cost £2-5bn.

7 We need a new funding stream and the fragile care home sector needs to be integrated with the local authorities who provide the funding and the communities they serve in new not-for-profit 'community mutual's'.
Public meeting for Botanic museum future
MEMBERS of the public are invited to an Open Meeting of the Botanic Gardens Community Association, in the Parochial Hall, Churchtown, on Thursday, February 28, commencing at 7pm. At this public meeting people will be advised who and what the society is, what the steering group has done and plan to do. The meeting will include displays about the Botanic Gardens.

The interim publicity officer for the society, Geoff Wright said:- "From its inception the society has grown as a result of a Public Meeting in December 2011, but now we need as many people as possible at this meeting so we can explain how we plan to get the Botanic Gardens Museum building functioning again, and how members of the public can get involved and help the initiative to move forward. All are welcome."
Chief Coastguard Commendation for Meritorious Service
ON Friday, 8 February 2013, 5 members of the watch at Liverpool Coastguard who were on duty for the grounding on the MV Riverdance on the evening of 31 January 2008 were awarded the Chief Coastguards Commendation for Meritorious Service. The citation reads, for their part in the rescue of 23 crew and passengers from the stricken ferry, MV Riverdance on 31 January 2008. During the evening of 31 January 2008, the Coastguard Maritime Rescue Co-Ordination centre at Liverpool received a call from the MV Riverdance on passage from Warren point to Heysham stating that she had developed a list in heavy seas following a shift in cargo. The Coastguard assesses the situation and advised the master of the vessel to evacuate all non essential personnel and passengers given the worsening weather conditions. However, prior to arrival on scene of airborne rescue recourses the situation changed dramatically with the stricken vessel developing a 60 Degree list and in consultation with the master, the Coastguard ordered the evacuation of all passengers and crew. With deteriorating weather and the sea conditions, and the situation on board the vessel worsening, the Coastguard developed a flexible plan in order to affect the rescue and with calmness, continued re assurance to the vessel and considerable skill they co-ordinated the successful rescue and evacuation of all passengers and crew by RAF Rescue Helicopter. The determination, professionalism and expertise demonstrated by Liverpool Coastguard operators throughout this incident were exemplary and upheld the finest traditions of Her Majesty's Coastguard.

Liverpool businesses should take action to prepare for higher water bills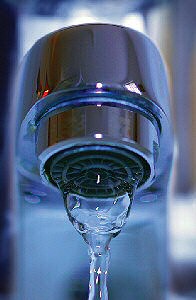 BUSINESS water bills are expected to rise following an announcement by UK water regulator Ofwat that household bills will increase by an average 3.5% from April 2013.

United Utilities in the North West has announced a 3.4% increase in charges. Ofwat says that the additional money is required for £25 billion of new investment in the water network.

"It is inevitable that business tariffs will also increase", said Cedric Rodrigues, Managing Director of CMR Consultants www.cmrgroup.co.uk. "It is important that businesses review their water costs and reduce consumption now - to counter the impact of the anticipated jump in prices and the likelihood of continuing year-on-year increases. This is crucial for companies using water intense processes, such as manufacturers."

The water consultancy forecasts that by 2016, business water bills will be an average 50% higher than they were in 2008. This is based on an assumption that the average price increases of the past five years will continue and that inflation will rise after 2015.

Rodrigues continued:- "Because business customers in England and Wales currently have little choice of water supplier, many feel powerless to reduce costs. But savings can be made on all aspects of the charges raised, which include areas such as water use efficiency, reduction of costs for wastewater and surface water discharges, environmental impact reduction and correction of billing errors."

To reduce water bills, CMR Consultants recommends a three step approach that can achieve typical savings of 20% to 30% or more.

Stage 1 – Tariff review & optimisation
► Monitor water costs carefully to improve efficiency and be sure you are paying the correct level of charges.

► Examine previous water bills and check for overcharges.

► Check your meter is the right size to optimise efficiency and costs.

Stage 2 – Water efficiency audit to identify immediate opportunities to reduce usage
► Check for leaks across your site.

► Identify ways to recycle water where possible, for example collecting and reusing rainwater.

Stage 3 – Investment in technologies to minimise future increases
► Pre-treat trade effluent discharge before it goes into the sewer.

► Install water reduction savings devices and more efficient equipment.

► Use natural groundwater sources, for example boreholes.

CMR Consultants is a leading energy, carbon and water consultancy. The company works with organisations to improve water efficiency and reduce costs, having delivered thousands of pounds worth of savings using a fee or performance based approach. CMR Consultants' water cost auditing service highlights and rectifies historic overcharges and billing errors. The company can also provide specialist consultancy to reduce water consumption, such as advising on water management and leak detection, as well as sundry items such as surface water drainage, meter sizes and environmental compliance.