Tobacco tax evaders caught out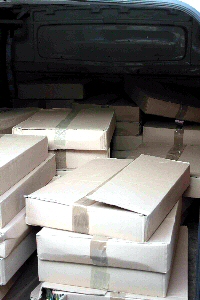 2 men, caught moving 245 kilos of smuggled tobacco between 2 vans, have been jailed after an investigation by HM Revenue and Customs (HMRC). Graham Kay, 38, from Bolton and Soran Salih, 24, from Bury were parked at the side of a road when HMRC Officers intervened.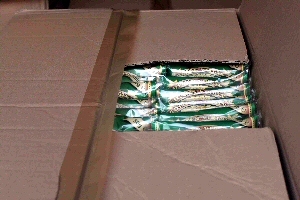 The officers seized the tobacco and both men were arrested for tax evasion. More illegal tobacco and cash were seized at their homes and business premises during the investigation. Both men pleaded guilty on 24 June 2013 to attempting to evade over £94,000 in excise duty and VAT.

Mike O'Grady, Assistant Director, Criminal Investigation for HMRC, said:- "We are determined to tackle the ongoing problem of illicit tobacco sales across Greater Manchester. My message is clear to anyone engaged in this illegal activity - HMRC will pursue those who ignore the rules on the sale, storage and supply of illicit tobacco. The evasion of excise duty is a criminal offence. If you are caught you will not only have your goods seized but you may also face prosecution. Anyone with information about the illegal trade in smuggled cigarettes and tobacco in the Manchester area should contact the Customs hotline on:- 0800 59 5000."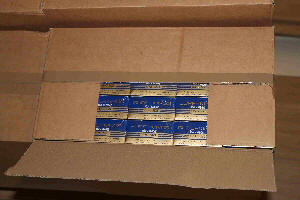 The cigarettes were recycled as fuel for the National Grid, the cash seized has been forfeited to the Crown and Salih's van was confiscated.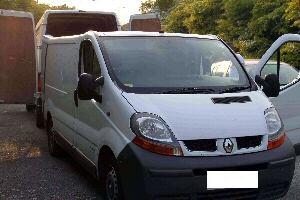 BRAZILICA ORGANISERS LOOK AHEAD TO 2014 AFTER BEST FESTIVAL YET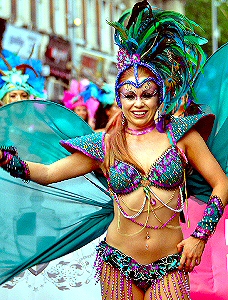 THIS year's Brazilica Festival which came to a climax on Saturday, 20 July 2013, has been hailed a scorching success by organisers and festival goers alike! Crowds thronged the City centre streets for a spectacular Carnival Parade on Saturday evening which this year was witnessed by over 20% more people than in 2012 and the Juice FM Main Stage at Williamson Square was packed throughout the day and evening as Liverpudlians and visitors – including many from Brazil - enjoyed Brazilian bands, beats, and tasty treats in the sunshine!

This year's festival, which for the first time ever featured a 9-day programme of events across the City leading up to the main Carnival Day, provided a great boost to the City's economy, with Williamson Square seeing a 36% increase in traffic compared to the previous Saturday and many restaurants, shops and bars getting involved and featuring special Brazilica cocktails, barbecues, menus and offers.

Organisers Orb Events and Liverpool Carnival Company are now looking ahead to 2014's Brazilica, for which plans have already begun. With Brazil hosting the World Cup in 2014 and the Olympics in 2016, next year's festival programme will in addition to arts and culture focus on sports as a key aspect.

Debbie Boyd of Orb Events said:- "I was so pleased and proud of everyone that came to and participated in Brazilica 2013. It was definitely the best yet! As well as our wonderful local performers, we attracted so many people who travelled to the festival from all over the world, making Brazilica a truly world class event. How do we top 2013? With the World Cup being held in Brazil next year we are starting to plan early, so watch this space. I am sure we can pull some fantastic surprises out of the hat (or head dress!) and make the whole City smile again in 2014."

In addition to the main Carnival Day on July 20, Brazilica 2013 saw an evening of Carnival Queens and Kings on Friday 19 July as traditional Carnival King character Rey Mo Mo (Juice FM's Baz Todd) was presented with the key to the Carnival by Liverpool Lord Mayor Cllr Gary Millar at the City's Town Hall. Down the road at the Newz Bar, London Samba School's Yazzmin Newell was crowned Brazilica's 2013 Carnival Queen, winning a £400 voucher for bespoke costume maker Posto 9. Runner up was Liverpool's own Nicola Thomas who won £200 worth of prizes from Harvey Nichols Beauty Bazaar who also made up the contestants prior to the event. Other pre-Carnival Day events included a Frevo Drop umbrella exhibition of umbrella art at the Metquarter which had previously exhibited at London's V&A museum as part of the Braziliality festival. Gigs, cinema, club nights and free dance, drumming and craft workshops also formed part of this 9-day Brazilian extravaganza.

Roll on 2014!

More information can be found at:- brazilicafestival.com. Keep up-to-date with Liverpool Carnival Company's events on Facebook.
If you did not see our coverage of this fantastic event in the previous weeks edition, please do click on here and take a look. We also have a video of the event for you to watch on that report as well!!!