A SUPER PROUD DAY FOR LIVERPOOL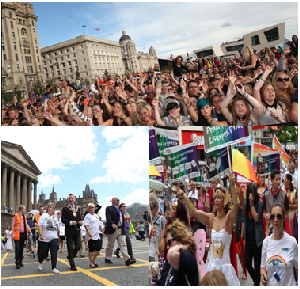 ORGANISERS of Liverpool Pride, which took place last Saturday, 3 August for it's 4th annual festival, are reflecting on what has been the most successful event to date.

In total, 75,000 people enjoyed this year's superhero themed festivities, with 6,000 marching in the parade and 20,000 spectators lining the City Centre streets to cheer them on. Across the two main festival sites, the Pier Head (Main Stage) and Stanley Street, 65,000 revellers of all ages soaked up the music and atmosphere, with visitors travelling from as far as Germany, Dubai and even Australia to join in the fun.

Sean Weaver of Liverpool Pride said:- "This year was without a doubt our best Pride yet, not only did we see our biggest ever march process through the City with record numbers watching and cheering us on, but both festival sites were jam packed with the local LGBT community, families, friends and supporters alongside LGBT friends and well wishers from all over the country and beyond. It is safe to say Liverpool Pride has firmly established itself as a day for everyone to remember and enjoy, and it is truly representative of the wonderful City we live in."

The Lord Mayor of Liverpool, Councillor Gary Millar said:- "As Lord Mayor and as Liverpool's First Citizen I was so honoured and pleased to be able take part in this year's amazing Liverpool Pride together with Steve, my Civil Partner. Our presence shows just how far Liverpool has come in accepting the LGBT community and the recognition that this City leads the way in equality and diversity. I proudly flew the rainbow flag over our Town Hall and for perhaps for the first time its significance was truly historic. On behalf of Liverpool's 500,000 residents I thank the organisers, volunteers, sponsors & 75,000 guests for bringing a tear to my eyes, a dance in my step and the biggest smile you could ever imagine. Plus, thanks to the 25,000 people who sang Happy Birthday to me whilst I filled in between Black Lace and Amelia Lily!"

The Waterfront Stage at the Pier Head, hosted by radio personality Jay Hynd along with celebrity guests such as Geordie Shore's Jay Gardner and the Hollyoaks cast, showcased top music acts such as X Factor star Amelia Lily, kings of 70s/80s kitsch Black Lace, smash hit 90s dance act Baby D and the touring cast of the West End musical Rent. The site also played host to a number of bars, food outlets and market stalls.

Stanley St was home to a second stage, hosted by Paul German alongside Desperate Scousewives' Amanda Harrington and Layla Flaherty, introducing a fantastic showcase of local up and coming talent throughout the day, with bars and venues throughout the Stanley Street area getting involved.

In a new and improved security measure for 2013, both Liverpool Pride stage sites were fenced whilst remaining completely free to attend and organisers reported a safe and relaxed atmosphere across the sites on the day.

During July and continuing throughout August, Liverpool Pride will also be presenting a collection of unique stories captured on film; ranging from in-depth authentic documentary to comedy from beyond the stars; at venues across Merseyside.

Many of the films will be screened at FACT (Foundation for Art and Creative Technology) Liverpool, including She Said Boom: The Story of Fifth Column, Future My Love, Desert Hearts, I Want Your Love, The Invisibles and Any Day Now. Other film screenings will be hosted a little further afield at the Crosby Plaza with the hilarious Co-dependent Lesbian Space Alien Seeks Same and The Light, New Brighton showing Vito and The Journey. More information on each film can be found online.

Liverpool Pride 2013 Photographic Report Part 2
Photographs by Patrick Trollope.

ON Saturday 3 August 2013, the Liverpool Pride returned for yet another year and this is Part 2 of our photographic coverage of this event. To see our written report and last week's photographs please use this link. We would like to thank Tiffany for reporting the issues with our photographic pages last week. The error some of you have been getting on the links to the other photo pages has been fixed. We are investigating how it happened. Anyway, please enjoy the rest of our photographic coverage. Also we will add a few more videos to our Facebook Page over the weekend...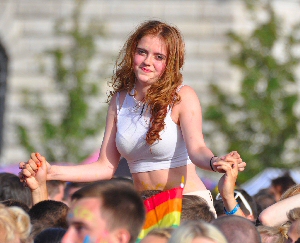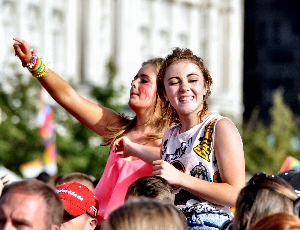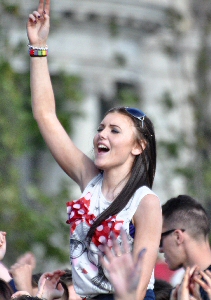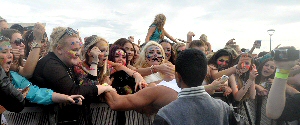 PAGE 1 OF 11
We hope you liked the photos, but please, don't copy them. Please help us to keep our copyright intact and to keep this site online. Click on here to find out how you can get you copy of these photos.