3 young Widnes Vikings supporters had a day to remember this week as part of the Vikings' Dream Maker initiative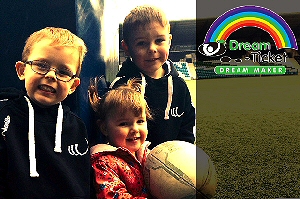 AMBER, 2, Lewis, 5, and Joshua Lawrenson, 7, lost their Mum, Nicola, to cancer in September 2013 and have been through a difficult time as they try to come to terms with their loss.

As soon as Widnes Vikings found out about their sad news the Vikings Community team sprang into action and invited the youngsters to the club for a unique day with the Vikings.

Liam Clark, Community Officer at the club, put the plans in place for the three children to have a full tour of the stadium, a game of Rugby League on the i-pitch, a trip to the Vikings executive lounges and the highlight of the day; dinner with the full Widnes Vikings squad.

Amber, a pupil at Willowdene Nursery, joined her brothers Lewis and Joshua, of St Basil's Primary School, and rubbed shoulders with the Super League stars while the Stadium chef rustled up a special meal which was the envy of the players.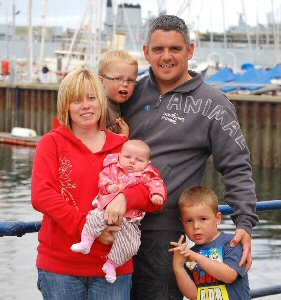 Mick Cassidy, Vikings Assistant Head Coach, Hep Cahill, Adam Lawton, Cameron Phelps, Willie Isa, Steve Pickersgill and Danny Galea joined the youngsters at the table for a chat over dinner.

The Widnes supporting siblings were presented with a host of Vikings goodies, including signed posters and calendars and had their picture taken with their favourite players.

Michelle Simpson, the children's Auntie who was also part of the VIP tour, said:- "I'd like to thank Widnes Vikings for making their day so special. They have had a sad time recently with their mummy dying of cancer. They miss her greatly, but doing special things like this makes them happy."

Last season the Vikings launched their Dream Maker initiative which is supported and funded by the club's Dream Ticket lottery. It has already made a huge difference to a number of people within Cheshire through a series of events and visits to deserving individuals.
Warning over possible fake ASDA Email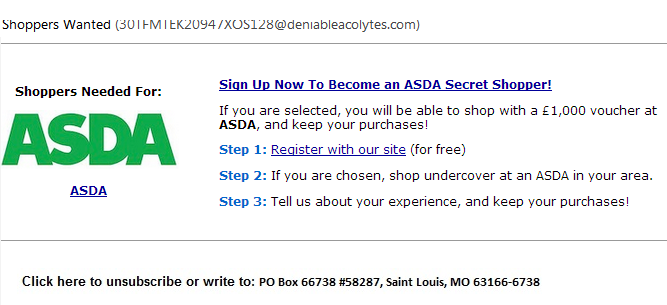 WE have had a few people contact us about an email asking for Mystery ASDA Shoppers. We have tried to contact ASDA about this email that is meant to have been sent send from a US business, but it is clearly aimed at UK Shoppers. If you get it, our advice is treat it as a Scam... Our view is:- "If it looks like a Duck... Quacks like a Duck, then it is a Duck!" If we get any information back from ASDA about this email, we will let you all know.

As Seen On TV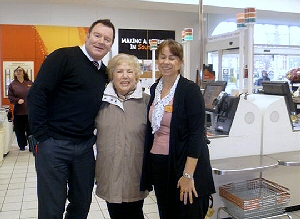 OVER the festive period, Pamela Clarkson who was on the latest Sainsbury's TV Advert was in Southport and popped into the Southport Store on Lord Street just to say hello. These are 3 photographs taken by the staff of here visit...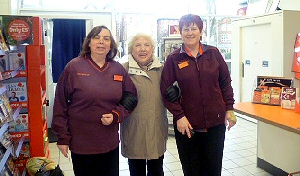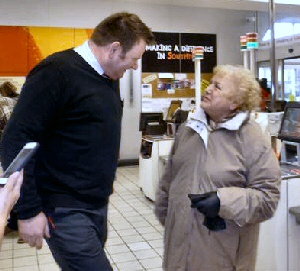 Sahir House looks for volunteers in Merseyside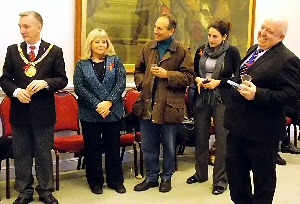 SAHIR House is now in its 30th year of responding to HIV in Merseyside and are seeking volunteers to go help with the long and standing buddy's service. This service helps people living with HIV with support such as shopping, home help, driving to and from appointments. Sahir House says that it "welcomes interest from all sections of the community" to meet under representation and skills shortage within its volunteer team. Thay say they are looking for:- "People from the LGBT community, Black community, HIV positive people, unemployed, those with some day time availability and car drivers. But we also nead help with our 30 years 30k fundraising. Volunteer fundraisers and campaigners are vital not only to raise cash, but they assist with the vital role of raising awareness so that our much needed services continue, whilst challenging HIV stigma along the way. On top of that we are also requesting help with our successful heritage project, Now and Then - 30 years of HIV in Merseyside. Sahir House have an exhibition at the Museum of Liverpool later in 2014. We need support with archiving and researching resources and conducting oral history interviews so our history in captured forever. Full induction, on-going training, support is given to all our volunteers." To find out more about these opportunities for volunteers, induction training and more, come along to our Sahir House New Volunteer Open House, on Thursday, 16 January 2014. The session starts at 6pm and finishes by 8pm and will be held at Sahir House, 151 Dale Street, 2nd floor, Liverpool, L2 2AH (LCVS building near the Ship and Mitre pub). If you want to attened you must call to confirm your attendance on:- 0151 237 3989. This event will Not be a drop in style session, so you will need to arrive handy. For more information about Sahir House go to:- sahir.uk.com.