Liverpool to host UK's Giant World War One tribute event announcement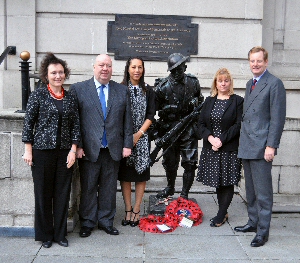 LIVERPOOL will host the UK's flagship 2014 World War One (WW1) commemoration event; and it's going to be big. Well, giant to be precise. Minister for Sport and Tourism Helen Grant, who is co-ordinating the UK government's commemorations of the centenary, has confirmed the City will stage 2014's flagship Cultural Event, marking 100 years since the outbreak of the First World War. The event is commissioned jointly by Liverpool City Council and 14-18 NOW, the First World War Centenary Cultural Programme. Memories of August 1914 will be brought to Liverpool by street theatre tour de force Royal De Luxe, who captivated crowds of 800,000 people in 2012 with the Giant spectacular Sea Odyssey, generating £32million for the local economy. A warm welcome will be given to 2 familiar faces; the Little Girl Giant and her playful canine companion Xolo; who return to the City. The event will take place from 23 July to 27 July 2014 and will see the huge marionettes explore the City as part of a brand new moving and emotional story recollecting a time when Britain was preparing for war.

Helen Grant said:- "2014 marks the centenary of the outbreak of a war which transformed not only this Country, but the world forever. There will be events taking place across the Country throughout the 4 years of the anniversary, but Liverpool will without a doubt be home to 1 of the largest cultural commemorations. This is sure to be a truly powerful and memorable piece of street theatre which will shine a spotlight on an incredibly important period in our history."

Mayor of Liverpool, Joe Anderson, said:- "For Liverpool to host one of the biggest WW1 commemorative event in 2014 is a huge honour in itself. But to once again be working in partnership with Royal De Luxe, makes this extra special. We have been in talks with them for some time about returning to Liverpool; but we always knew the story had to be right. I know Royal De Luxe will make Liverpool, along with the whole of the UK, proud with the outdoor magic they create, which is guaranteed to be awe-inspiring. Sea Odyssey was a truly unforgettable event, and I regularly get asked when the Giants are coming back. I'm sure the news of their return will see another much-needed boost for our local economy."

Founder and Artistic Director of Royal De Luxe, Jean Luc Courcoult, said:- "We are excited to return to Liverpool once again; last time we were given such a warm welcome by the people of Liverpool that all of us felt like we were part of the City's family! Liverpool's streets are the perfect stage for a show of this kind and we look forward to returning and sharing our World War One story which will hopefully touch all who witness it."

The full story and route will be announced at a later date, but throughout the event the King's Regiment and the Liverpool PALS will play a prominent role. There will be a focus on recruitment, and how Liverpool's efforts impacted on the rest of the Country.

This will only be the 3rd time Royal De Luxe have performed in the UK. The 1st was in London in 2006 when 1.5million people were wowed by the Sultan's Elephant.

The show will act as the finale for the 2014 International Festival for Business which will see more than one hundred events taking place in June and July with the aim of accelerating UK economic growth.
If you want to see some of the announcement event and more of our pictures, please click on here to see our photographic coverage of the event
To keep up with the latest news 'like' the Giant Spectacular page on Facebook, follow @giantspectacular on Twitter or visit:- giantspectacular.com.

The full 14-18 NOW programme launch will take place in spring. In the meantime, the latest information can be found online at:- 1418now.org.uk.

Liverpool will also have a programme of events taking place to commemorate World War One, which will be organised by various organisations, businesses and community groups across the City. Details will be unveiled in the forthcoming months.

Visitors to the Liverpool City Region spend £3.4billion a year and support 46,000 jobs in the local economy.

KEEP up-2-d

ate




with our free daily news emails.

Are you subscribed? Si

g

n

u

p

today

to

our daily email news service via... Formb

y

-

Re

p

orter

.com



If you subscribed you can keep in up-to-date with what's going on in and around Merseyside. It is free and we do not send out massive amounts of emails. Also your email is kept under the UK's Data Protection Act, so you can be sure that you will not have problems.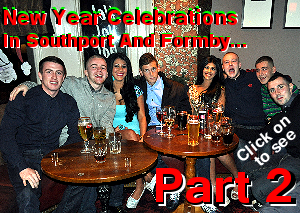 --- MORE NEWS REPORTS BELOW ---

Worst series of winter storms in 20 years
NEW YEAR, NEW YOU!
VIKINGS TO HOST CRUSADERS IN FRIENDLY
Sahir House looks for volunteers in Merseyside
A woman who fly-tipped asbestos tiles near to junior

New Year

Celebrations In Southport And Formby...

PART 2

!!!
Work to start on new Holly Lodge Girls' College
TATE LIVERPOOL LISTINGS JANUARY 2014 ONWARDS
3 young Widnes Vikings supporters had a day to remember this week as part of the Vikings' Dream Maker initiative
PROJECT DIRT - LIVERPOOL'S LOCAL SOCIAL NETWORK
CDP raises funds for Lymphoma Association
HS2 Growth Taskforce comes to Liverpool to secure maximum boost for region's economy
Overnight wear and tear repairs for M60 in South Manchester
SYNEXUS CURRENTLY RECRUITING PATIENTS WITH ASTHMA IN MERSEYSIDE
As Seen On TV
UK manufacturers to top EU growth league in 2014 – EEF/Aldermore Executive Survey
OFWAT FIDDLES WITH "MARKET REFORM" FOR "SCARCE" RESOURCES IN MONOPOLY WATER INDUSTRY AS BRITAIN FLOODS SAYS GMB
New lease of life for golf courses
INDEPENDENT CONTAINER LINE MOVES TO 1ST CITY CENTRE LOCATION IN LIVERPOOL WATERS
CCTV APPEAL - INCIDENTS ON BUSES
MERSEYSIDE TRAMWAY & LIGHT RAILWAY SOCIETY EVENT NOTICE
STEAM PACKET COMPANY ANNOUNCES WINNER OF 2014 BROCHURE PHOTO COMPETITION
Worst series of winter storms in 20 years!
Come Dine with Me Couples Wants yOu!!!
BBC Stargazing Live to feature UCLan Sun project
Macmillan Cancer Services gets £500 boost in memory of Liverpool bus inspector

Calling time

, first to venues in 2014 to close in Southport
Bridging Finance helps set student accommodation in motion
Liverpool's Giant WW1 tribute announcement event -

photo

s

and video
Call for more support for people with diabetes to stop smoking
Warning over possible fake ASDA Email

UNEXPLAINED DEATH – SOUTHPORT

MERSEYSIDE Police have confirmed that the results of post mortem was carried out on Tuesday, 7 January 2014, on Clancy Durkin, aged 55. Clancy Durkin was found dead inside a property located on Guildford Road, Southport, Merseyside, at around 10am. The results have found that she died as a result of asphyxiation. A 19 year old woman was arrested at the property, on the day of the discovery of the body, on suspicion of murder. At time of publication of this report she was still in Police Custody. An investigation into the full circumstances of the incident is ongoing. Officers would ask anyone with any information about this incident to contact:- 0151 777 3460 or Crimestoppers anonymously on:- 0800 555 111.
| | | |
| --- | --- | --- |
| | Click on to read on! | Click on to read on! |
B.O.A. 70th Anniversary DVD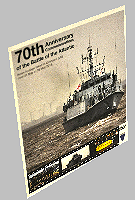 THE video footage we have taken at the 70th BOA events this year in Liverpool has now been fully edited is available to buy, on a DVD, from our Online Shop, on Mersey Reporter very soon. For each DVD sold, £3.00 will go to the Liverpool's Lord Mayor's Charity Appeal. (Registered Charity No. 229539) At this stage we can only do UK postage options, but if you are outside the UK, you can still order copies, but only by emailing us to:- news24@merseyreporter.com with your FULL address and we will get back to you with a postage cost and a payment link, should you wish to continue.
...HAPPY BIRTHDAY...
If you have someone you want to say happy birthday to, for free, then use the email address below to send us the names you want us say happy birthday to, and/or a photograph. Email us today!