Is North Sefton on the down ward slide?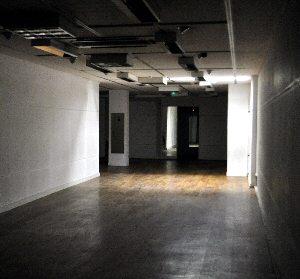 LORD Street was once described in Southport's Tourist guides, not so long back, as the "The Jewel in the Crown" of the North West and a "Shoppers Paradise", but how things have changed. We are not even into 2014 properly and already we are seeing more doom and gloom hitting North Merseyside. It and the rest of the Southport Town Centre was renowned for its
high quality shopping, restaurants and bars, all with a unique feel and look, but many feel that is about to change.
Formby Village Centre was also a Mecca for shoppers with more exotic tastes. Sadly things have been changing very rapidly over the last few years. Many small businesses where pushed out by large firms, irresponsibly cluster bombing, massive rent rises and a tidal wave of changes in laws. That added to the slow nature with which many of the old businesses to react to the internet started the rot. Then came the Credit crunch and the surge in bad banking practices came to light, all this adding strain to our Town and City centres, throughout the UK and even in many respects the world. This added pressure not only started to impact on small businesses, but also on many of the larger businesses, who failed to take into account things like the internet, or who over expanded when faced by cluster bombing began to fail. Well I did not intend to give a history lesson. The problem now facing the remaining small independent shops, restaurants and offices is partly down to attitudes of the public. Many of the businesses are failing due to a lack of support from the local community, is seen as one of the major factors, along with a sharp rise in charity shops and businesses using charity status.

"We have nothing against charity, but many of the major charities are running shops as businesses, but without the overheads real businesses have. I went in to one well know charity and offered some stuff I wanted to donate, only to be told that they only take brand new items from suppliers. Is that not what real shops do? They do not have to pay wages to staff, plus they often get reduced rent and.... No wonder why we are closing. Also multi nationals are buying goods far cheaper and using them as give-a-ways. People need to remember that they need to support local shops, or risk seeing high streets turning out all the same and with a limited range of choice. We will see shops turning very soon into web warehouses, run by major businesses. If this happens tourism will be hit. Who wants to go to a village or a town when it looks like a clone of other cities or villages, or towns..? Worryingly, in Southport charities are now running food and drink venues, so even one of the remaining features might be lost forever, the classic tea or coffee shop." Said one very fired up local shop keeper, who is worried that as he was complaining about charity shops, people might get the wrong idea, hence we have not put his name on here.
A restaurant locally also said:- "People think we are loaded as we have a business, yet we are struggling to keep the lights on. The attitude of many locals in Formby and Southport is appalling. They complain of businesses closing, but willing to go to a major multinational to get served. Often these people never support those who are trying to support the local community and are local. Liverpool has got its head on, but sadly Sefton don't and is still stuck in the dark ages. What happens when they have milked Southport and Formby dry? Do they care?"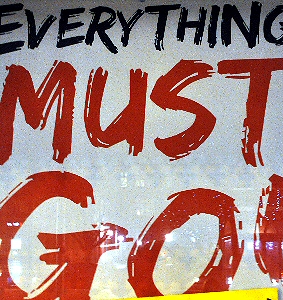 So what are your views for the High Street of the Future, will Lord Street lose all its specialist shops? Will it turn into major brands only on our high streets? Is Sefton to blame and, or the people in North Merseyside for the ill feeling many businesses owners are now feeling? Most importantly, what do you think can be done and will you shop more locally, despite the costs possibly being higher in order to save our Villages and Towns?
Let us know your views on this issue by emailing our newsroom via:- news24@southportreporter.com today!

KEEP up-2-d

ate




with our free daily news emails.

Are you subscribed? Si

g

n

u

p

today

to

our daily email news service via... Formb

y

-

Re

p

orter

.com



If you subscribed you can keep in up-to-date with what's going on in and around Merseyside. It is free and we do not send out massive amounts of emails. Also your email is kept under the UK's Data Protection Act, so you can be sure that you will not have problems.
...HAPPY BIRTHDAY...
If you have someone you want to say happy birthday to, for free, then use the email address below to send us the names you want us say happy birthday to, and/or a photograph. Email us today!
| | | |
| --- | --- | --- |
| | Click on to read on! | Click on to read on! |
B.O.A. 70th Anniversary DVD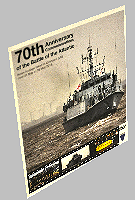 THE video footage we have taken at the 70th BOA events this year in Liverpool has now been fully edited is available to buy, on a DVD, from our Online Shop, on Mersey Reporter very soon. For each DVD sold, £3.00 will go to the Liverpool's Lord Mayor's Charity Appeal. (Registered Charity No. 229539) At this stage we can only do UK postage options, but if you are outside the UK, you can still order copies, but only by emailing us to:- news24@merseyreporter.com with your FULL address and we will get back to you with a postage cost and a payment link, should you wish to continue.