New Year 2003 is now @ last!
Photographs by Patrick Trollope and Report by Patrick Trollope.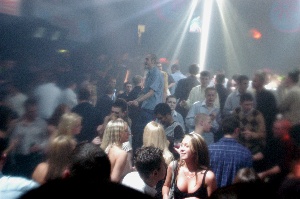 AS the sun set on 2002 we went out and about to the pubs and Clubs in Formby and Southport to see the new year in. With a strong Police presence, clubs and pubs in Southport stayed open later than normal, with some closing at 3am and 4am. At 00.00 of the new day and the new year, the town centre erupted, with Fireworks lighting up the sky and people dancing in the streets and in the pubs to "Old Lang Syne". One chap who came from Scotland said:- "It is just as much fun here as in bonny Scotland, and far cheaper." Young love also brought people from Scotland here, a couple were outside Infinity said:- "No matter where we are, as long as we are together it will be a good new year. I love Southport and my Man, so I would not go anywhere else to let in the New Year."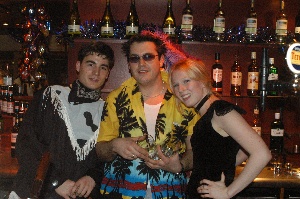 From all of us at Southport Reporter to all our readers. We wish you all the best for 2003. Keep up the support and keep reading the news on our site, as boy-o-boy have we got a new site for you, coming this year...
For Formby Reporter please click here.