Drivers urged to take time out to enjoy their lunch
DRIVERS are being urged to take a break and enjoy their food away from their vehicles, as road safety charity Brake and Direct Line reveal 62% have eaten at the wheel in the past year. 29% unwrapped food themselves at the wheel; a telling symptom of busy lifestyles putting lives at risk. Studies have suggested eating a meal at the wheel increases your risk of a devastating crash as much as talking on a phone.

Brake and Direct Line's survey of 1,000 drivers reveals that in the past year:-
► 29% have opened and eaten food at the wheel.
► 33% have eaten food that was unwrapped and passed to them by a passenger.
► 2% has narrowly avoided a crash in the past year, having had to brake or swerve to avoid a hazard because they were distracted by food or drink.

The numbers of UK drivers eating at the wheel reflects a wider trend towards eating on the move, as lifestyles become ever more fast-paced. Britons have been found to spend more on food eaten on the move than any other country in Europe, with our continental neighbours more likely to take time out to enjoy meals.

Brake and Direct Line's survey shows it's not just meal times being squeezed by our busy lifestyles, as 20% of drivers admit to doing their hair, applying make-up or otherwise tidying up their appearance while at the wheel. 5% admit doing so in free-flowing traffic, risking appalling crashes.

Eating at the wheel is part of the wider problem of distracted drivers, believed to contribute to around 22% of crashes. Drivers who attempt to multi-task at the wheel are two to three times more likely to crash, and complex tasks like unwrapping and eating a burger increase the risk even more. The consequences can be deadly, as in May 2012 when cyclist Joe Wilkins was killed by a driver who was eating a sandwich. More details in case study below.

Brake urges all drivers to give the road their full attention and save any other activities for regular breaks, which should be at least every two hours on long journeys. Brake also calls on government to make traffic policing a national priority to stop multi-tasking drivers putting lives at risk. Recently introduced on-the-spot fines for 'careless driving' offences are a step in the right direction and have already been used on a lorry driver brushing his teeth. However, Brake argues the current £100 fine needs to be much higher to effectively deter this potentially deadly behaviour.

Julie Townsend, deputy chief executive, Brake, said:- "Driving is the most complicated and risky thing most of us do on a regular basis, so it is vital we give it our full and undivided attention; we can't afford to treat our cars as an extension of our kitchen or bathroom. Eating at the wheel often means taking your eyes, hands and mind off the road and dramatically increases your chances of crashing and killing or seriously injuring someone. Drivers need to take regular breaks and make time away from their vehicles to enjoy lunch or perform other tasks. We are also appealing to government to increase fines for distraction and careless driving offences, to stop risky multi-tasking drivers."

Rob Miles, director of Motor at Direct Line, commented:- "It's imperative that motorists focus their full attention on the road. There has been significant research into the increase in drivers' reaction times while talking on a mobile phone, but other in-car distractions that take the driver's attention away from the road can be equally harmful. We advise motorists to always build in time for a break if they are going on a long journey, and use this time to refuel with food and drinks as well as with petrol."

Read about Brake's drive smart campaign. Tweet us:- @Brakecharity, hashtag #DriveSmart. Read the survey report.

Case study
Joe Wilkins, 39, from Eynsham in Oxfordshire, was killed when cycling in May 2012. The driver, Paul Brown, 30, was eating a sandwich and claims he didn't see Joe. He crashed into the back of Joe's bike at 60mph, sending him flying into a ditch over 20 metres from where he was hit. Joe died at the roadside, despite attempts by a passing nurse to resuscitate him.

Brown was convicted of causing death by careless driving. He was ordered to carry out 240 hours of unpaid work and disqualified from driving for a year, close to the minimum penalty that can be given for this offence.

The father of 2 young children, Joe was a fire fighter with 10 years' experience and described as "one of the nicest people you could ever meet" and "a credit to the community".

Joe's partner Nicci Saunders says:- "My family has been blown apart. Our two young daughters have to grow up without their dad and me without my soul mate. The girls have been utterly traumatised and still wake in the night crying for their Daddy. I am trying to support them through it, but I miss him terribly too. None of our lives will ever be the same again. Road crashes are avoidable, and Joe's death could have been prevented so easily by the driver giving his full attention to driving."

Facts
A study of in vehicle video footage of driver behaviour taken from over 2 million miles of journeys found 22% of crashes could be caused, at least in part, by driver distraction. It also showed that drivers who perform a secondary task at the wheel are two to three times more likely to crash. Some very complex tasks increase this risk even more.

Many drivers take risks by eating, smoking, changing music tracks or using a phone in the belief they are skilled enough to keep control. In fact, research shows drivers are not able to correctly estimate the level of distraction they are suffering and 98% of drivers are not able to divide their attention without a significant deterioration in driving performance.

Mobile phones and other technology are well known causes of distraction, but other things, including eating, drinking or doing your hair or make up can be just as dangerous. One study suggested that eating that involves unwrapping food at the wheel slows your reactions by up to 44%, more than texting. Some studies have suggested eating a meal while driving increases crash risk as much as talking on the phone.

Brake's advice
Distraction is deadly. Drivers need to keep their mind and eyes on the road and both hands on the wheel to drive safely. Giving into distractions is a bit like drink-driving, that it affects reaction times and control, and could easily cost someone their life.

Eating and drinking on the move might seem harmless but research shows it reduces our ability to react quickly. Eating should be a pleasure, so take the time out and savour your meals when you're not driving.

On long journeys, stop for breaks every two hours and use that time to eat, catch up on phone calls and messages, and do any personal grooming you need to do. When you get back in the car, your mind should be completely back on the road.

Calls for government action
Brake recently welcomed the introduction of a new £100 fixed penalty notice that can be issued on the spot by police for 'careless driving' offences. However, Brake believes £100 is not nearly enough to effectively deter risky law-breaking behaviour. The fixed penalty notice should be increased to at least £500 or preferably closer to £1,000, reflecting that it is a crime that endangers lives. Brake's own research has shown that 47% of drivers think a fine of £500 or more is appropriate for offences including careless driving, and 46% say they would take more care on the road if penalties were tougher.

However, a more appropriate financial penalty is of little use unless there are enough road traffic police to detect risky law-breaking behaviour. Brake calls on government to stem worrying cut-backs in traffic policing by making it a national policing priority, to ensure we have sufficient numbers of specialist officers enforcing vital safety laws on roads.

About the report
These survey results come from Report 5, Section 1 of the Direct Line and Brake report on safe driving, 2012 to 2014 Fit to Drive, released on Tuesday, 20 February 2014. The survey consisted of 1,000 drivers and was conducted by Surveygoo.

Brake
Brake is an independent road safety charity. Brake exists to stop the five deaths and 63 serious injuries that happen on UK roads every day and to care for families bereaved and seriously injured in road crashes. Brake runs awareness-raising campaigns, community education programmes, events such as Road Safety Week, that runs from 17 November to 23 November 2014, and a Fleet Safety Forum, providing advice to companies. Brake's support division cares for road crash victims through a helpline and other services.

Road crashes are not accidents; they are devastating and preventable events, not chance mishaps. Calling them accidents undermines work to make roads safer, and can cause insult to families whose lives have been torn apart by needless casualties.
Monster crane will chill Ormskirk
A 300ft high monster will dominate the skyline of Ormskirk on Saturday, 1 March 2014. The giant crane will be lifting a new chiller unit on to the roof of Ormskirk hospital. The work is part of a £270,000 refurbishment scheme to the cooling system.

Andrew Green, Facilities Manager at Southport and Ormskirk Hospital NHS Trust, said:- "The crane weighs 500 tonnes and should be quite a sight. We are carrying this work out at a weekend to keep disruption to the hospital to a minimum."

The crane will occupy the entire patient transport ambulance parking area to the left of the main hospital entrance.
As a safety precaution, part of the hospital will be closed between 6am and 5pm, but apart from the temporary closure of the chapel, this should not affect patients or visitors. Traffic marshals will direct visitors and staff as necessary. Pedestrian access to the main hospital and West Lancashire Health Centre will be via the hospital main entrance. Vehicular access will be maintained to the rear access road for maternity Ambulances and any Lancashire Care NHS Foundation Trust traffic.

City to work with small builders to revitalise vacant land
LIVERPOOL City Council is launching a new pilot project to bring vacant land across the City back into use for small scale housing projects.

The City's Property and Asset Management team has drawn up an initial list of 16 Council owned sites, some of which have been vacant for decades. This land; which includes sites in Walton Village, Kirkdale, Croxteth and Princes Park; will now be marketed to individuals or groups who may be interested in small-build housing developments.

The plans aim to bring some of the City's vacant land back into meaningful use and stimulate growth in areas where little interest has been shown in housing development for many years. Most of the sites previously contained housing which was demolished.

Mayor of Liverpool, Joe Anderson, said;- "We are taking every possible step to drive forward housing growth in this City. A big part of this is making the most of our assets, so we can support the delivery of new homes in areas which need it most. At the same time, we want to tackle the problem of vacant, derelict land which blights our communities. We have a number of sites which are suitable for small schemes. Making them available to builders or individuals who want to build their own home makes eminent sense, as part of our wider work to provide affordable housing in every part of our City and attract people back into our communities. We will now be inviting submissions from individuals or organisations who want to work with us to deliver schemes. We are looking for projects of quality design, which can be delivered quickly, and which will complement the area in which they are located. I have pledged to deliver 5,000 new homes for our City by 2015 and this is the type of innovative approach which will be so important in achieving that target."

The 16 brownfield sites identified by the Council range from 286sqm to 9622sqm in size. As such, the majority are suitable for between one and five houses; with three bigger sites in Croxteth, which formerly held tower blocks, suitable for larger custom build proposals.

Liverpool City Council will shortly be advertising the available land and contacting small builders, community organisations, social housing providers, charities and people who wish to build their own house, to invite expressions of interest.

Assistant Mayor and Cabinet Member for Housing, Councillor Ann O'Byrne, said:- "We have talked extensively with small-build organisations in this the City - and we know that there is certainly an appetite and demand for these types of schemes. We want to respond to that, and identifying these initial sites is a major step in the right direction. I'm confident that it will help get a range of small build schemes off the ground. This is a pilot project, and if it is a success we'll be looking to bring forward more sites in the future. We'll also be working with Liverpool organisation Comtechsa to promote the use of local architects and builders where possible. These plans will help bring a new lease of life to areas of the City which have been in desperate need of regeneration for many years. It will also help small builders turn their ideas into reality and empower communities in the redevelopment of their neighbourhoods. Most importantly, it will allow us to transform vacant land into the high quality, affordable housing which this City so badly needs."

Housing schemes which focus on the re-use of obsolete or under-used land in built-up areas are known in the urban planning industry, as 'infill' developments.

The City Council owns the freehold to the land and plans to dispose of the sites by way of a long leasehold. The Council is inviting expressions of interest for both individual sites and for groups of sites, and from individuals as well as small builders interested in small scale (1 or 2 new build units) to larger scale proposals (above 5 units).

Expressions of interest will be expected to include a financial offer for the site, and interested parties will be asked to provide a range of other details, including their financial arrangements to deliver the proposal; a timetable for delivery; design principles; how the site will be managed; and any wider social, economic or environmental benefits to be delivered. All proposals will be assessed by the City Council with a decision on the outcome of the initiative taken by late Spring.
DRIVERS SEEK PROTECTION WITH DASH CAMS
SALES of dashboard car cameras are soaring as motorists seek to protect themselves from crash claims.

Insurance companies report camera evidence is increasingly being used as "an independent witness" to establish who is at fault after an accident and protect an innocent driver's premium from shooting up.

Car parts and leisure retailer Halfords has seen demand for the dashboardmounted mini video cameras double over the past year and say the devices could easily become as common-place as sat-nav's, which are used by 2 out of 3 drivers.

The in car cameras, known as dash-cams, record the view through the windscreen and capture events before, as the car travels along the road.

With prices starting as low as £50 many motorists are seeing this purchase as a sensible investment, not only to protect their no-claims bonuses, but also to combat crash for cash fraud claims.

The Insurance Fraud Bureau estimates around 30,000 so called "cash for crash" incidents take place every year, costing insurers around £350 million and pushing up premiums for honest drivers.

Halfords Product Manager Alec James said:- "We've seen interest in dash-cams double over the past year, with a corresponding increase in sales but this may be the tip of the iceberg. With around 28 million cars on UK roads and only a small proportion yet to realise the benefits in-car cameras the market could be substantial. If the use of dash-cams became as common-place as sat-nav's it would be a market worth in excess of £2.5billion. The knowledge that even a minor bump can cause a significant financial penalty if it results in the loss of a no-claims bonus and rise in your insurance premiums, as well as the rise in fraudulent 'cash for crash' claims, is also driving up demand."

Dash cams do not currently make drivers eligible for automatic discounts on premiums but if camera footage proves you were not to blame for an accident yours would be treated as a "no-fault" claim. Consequently your no-claims bonus would be unaffected; you would not be charged an "excess" penalty and would not face a sharp rise in your next year's premiums.

Also insurers believe that in the future in-car cameras could result in a reduction in costs as having one would encourage drivers to stick to speed limits and in general drive more carefully, in the same way telematics has had a positive effect on young motorists by monitoring their driving and reducing accidents by at least 30%.

The recorded footage from dash-cams could also be used by defendants against accusations of lane-hogging or tailgating on motorways following new fixed penalty legislation which came into force last August.

Alec James added: added:- "Our range of in-car cameras incorporate technology that has been widely used by the emergency services for many years and and capture high-quality digital footage which is essential for insurers."
Fishy fuel seized at Liverpool docks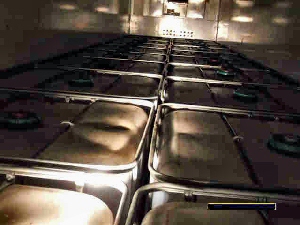 A 23 year old man from Northern Ireland has been arrested after HM Revenue and Customs (HMRC) seized almost 20,000 litres of suspected laundered fuel, in a load of fish, at Gladstone Docks in Liverpool.

HMRC Road Fuel Testing Unit officers were checking ferry traffic arriving at the port yesterday morning when they uncovered 20 containers of illegal diesel in a lorry. The load, which had arrived by ferry from Dublin, was described as fresh fish. It has an estimated loss of £16,000 in UK taxes and duties.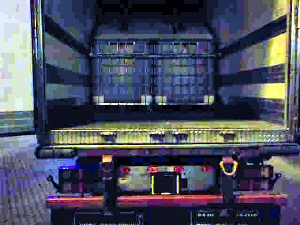 Sandra Smith, Assistant Director, Criminal Investigation, HMRC, said:- "Our activity today has stopped a large amount of illicit fuel entering the legitimate market, preventing further revenue loss and helping legitimate traders fight unfair competition. It is wrong that honest businesses should be undercut by criminals and those involved in making or selling laundered fuel. Fuel fraud is organised criminality. Buying illicit fuel not only funds crime, it supports and encourages these dangerous activities within our communities. If anyone has information about fuel fraud we would encourage them to contact the Customs Hotline on:- 0800 59 5000."

The vehicle was seized by HMRC and the illegal fuel will be environmentally disposed of or used to fuel the National Grid.
Investigations continue into this seizure.