Cycle hire operator on board for April launch
LIVERPOOL is gearing up for its new cycle hire scheme with the appointment of an official operator. UK supplier HourBike Ltd has been chosen to run the scheme; which is set to be the biggest in the UK outside London; after a competitive tender process.

It paves the way to the launch of the scheme in April, with the roll-out of up to 100 bikes at 10 City Centre stations. By July, there will be 500 bikes at 50 stations; with 1,000 bikes at more than 100 stations, across the City, by March 2015.

Based in Surrey, HourBike launched its Cycle Hire Service in 2007 and is currently running or installing systems in Dumfries, Lincoln, Nottingham, Reading and Southport. The company also acted as consultants on Moscow's large cycle hire scheme.

They will be bringing this expertise and experience to Liverpool, to deliver a hi-tech, user friendly service, which aims to get thousands of people in the City building cycling into their daily lives.

Mayor of Liverpool, Joe Anderson, said:- "Liverpool's Cycle Hire scheme has the potential to bring huge benefits to our City, providing a convenient and environmentally friendly way of getting around for hundreds of people; from local residents and commuters, to students and tourists. We're delighted to have HourBike on board. They have extensive experience in running schemes around the country, and I know they are as excited as we are to be delivering such a large, ambitious project here in Liverpool. It's now all systems go for our launch in April. I'm looking forward to seeing a first class cycle hire scheme delivered in this City, one which will help us cut carbon emissions and make cycling accessible for all."

Liverpool's cycle hire scheme was announced last year. Since then, extensive consultation has been carried out with local people, businesses, key tourism and sites and educational institutions to get their views on the scheme, how they would use it, and where they would like stations to be located.

The City Council also held a Cycle Hire Demonstration Week in the City Centre last July, giving hundreds of people the chance to try out bikes from a range of suppliers, get to grips with how to use the stations and provide feedback.

Liverpool City Council's Cabinet Member for Transport, Councillor Tim Moore, said:- "This is a really exciting project for our City, and I'm delighted that we have been able to secure an operator with such a strong pedigree to deliver it. We'll be working closely with HourBike to make this scheme a real success and to connect with a wide range of people; from commuters and tourists to shoppers and students. We want to put Liverpool at the forefront of sustainable transport, limit the growth of car journeys and widen the appeal and accessibility of cycling for local people. This scheme is a great way of doing that. It's all about tackling congestion and offering people a cheaper, healthier and more environmentally friendly way of getting around the City. I'm looking forward to the official launch of this scheme. Our ultimate aim is that wherever you are in the City Centre, you will be no more than a three-minute walk from a cycle station."

Tim Caswell, Managing Director at Hourbike Ltd, said:- "We are delighted that Liverpool City Council has chosen Hourbike as its partner for this exciting project. Liverpool is such an iconic City and this will be a new and exciting public transport system for the residents, commuters and visitors to Liverpool as we roll out the scheme during 2014 and early 2015."

The funding for the Liverpool City Cycle scheme comes from the Local Sustainable Transport Fund (LSTF), allocated by the Department for Transport (DfT). Liverpool has received £2.8m from the fund, of which £1.5 million is being invested in delivering the cycle hire scheme. The remainder of the funding has been committed to a number of cycling and signalling infrastructure improvements, and sustainable transport initiatives in different parts of the City.

The LSTF aims to reduce the number of journeys made by car, promote sustainable transport, and reduce congestion and greenhouse gas emissions. It also aims to enhance access to employment and other essential services and improve journey time and reliability.
War Heroes to be Remembered
SERVICE personnel from Liverpool will be honoured on Friday, 21 February 2014; when their names are added to the Hall of Remembrance at Liverpool Town Hall.

Due to the high number of additions to the Hall this year, 37 in total, there will be 2 services. Relatives of the 37 servicemen have been invited to attend the relevant service and civic reception.

Lord Mayor of Liverpool, Councillor Gary Millar said:- "I am honoured to be adding the names of these servicemen to the Hall of Remembrance. There is an unusually high number of additions this year and it is especially poignant as the City begins to look towards commemorating the 100th anniversary of the start of the First World War. This is an opportunity for us all to take a quiet moment of reflection and remember those who paid the ultimate sacrifice for the freedoms we enjoy today."

The listings were set up on the Town Hall website a few years ago and from time to time the Town Hall receives requests for relatives' names to go on the additions board.

The Roll of Honour was unveiled by His Royal Highness, The Prince of Wales on the 2 July 1921. The list of war dead began to be compiled during the First World War when names of the fallen were posted in a window overlooking Exchange Flags and relatives queued to add names.

ATG makes offer to continue operating the Southport Theatre and Convention Centre
THE Ambassador Theatre Group Ltd (ATG) has made an offer to Sefton Metropolitan Borough Council to continue operating the Southport Theatre and Convention Centre (STCC) until March 2015.

The announcement comes following the withdrawal of HQ Theatres and Hospitality from a Council tender process that was intended to review the contract and explore ways of operating the venue within lower levels of subsidy.

ATG's current contract was due to end on 29 March 2014, but ATG has now offered to extend the contract on the same terms and conditions for a further 12 months.

Rosemary Squire, ATG's Joint CEO, said:- "Our main priority is the venue and staff and we wanted to ensure a sense of stability and familiarity for all concerned. We also felt it was important that our customers, producers and other organisations who regularly book events at the venue felt confident and reassured that the business would continue to operate as normal. We're happy to have made this offer to Sefton Metropolitan Borough Council and look forward to running the venue for the next 12 months."

Co-founded by Sir Howard Panter and Rosemary Squire OBE in 1992, ATG has grown to be the world's number one Live Theatre group with a total of 40 venues in Britain and on Broadway and an internationally recognised award winning theatre producer with co-productions in New York, across North America, Europe, Asia and Australia. It is also a leader in theatre ticketing services through ATG Tickets and The Ticket Machine Group (TMG).

Southport Theatre and Convention Centre came under ATG management in 2009 following the company's landmark acquisition of Live Nation's UK theatre portfolio.
Did you see the Classical Concert Chamber Orchestra perform in Liverpool?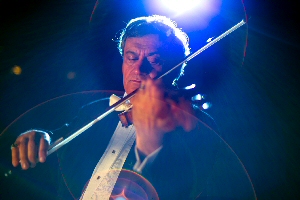 THE Classical Concert Chamber Orchestra to perform works from Bach, Vivaldi and Mozart was in Liverpool on its début tour of Great Britain on Tuesday, 18 February 2014, at St George's Hall.

Following recent successful tours in Spain, Denmark, Norway, Sweden, Finland, and 3 recording projects in Poland, the California based Classical Concert Chamber Orchestra announces its 1st tour of Great Britain, February to March 2014.

The orchestra is playing at 13 venues across Great Britain, including the concert that took place in St. Georges Hall, Liverpool, that was entitled:- "Bach Vivaldi & Mozart – Violin Masterpieces."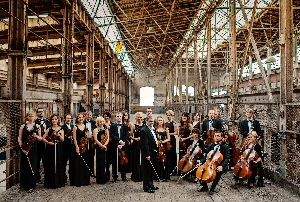 Since September 2012, Classical Concert Chamber Orchestra has performed across Europe in some of the world`s most important venues, including Barcelona's Palau de la Musica, the Helsinki Music Centre "Helsingin musiikkitalo" , Grieg Hall "Grieghallen" in Bergen, Oslo Concert Hall "Oslo Konserthus", and the Berwaldhallen in Stockholm.

Ashot Tigranyan, founder and soloist of Classical Concert Chamber Orchestra, says about the tour:- "Britain is one of the highlights of our European tour. With its rich culture in classical music, it is one destination which had to be on our list. We will be playing in some of the most beautiful venues in Great Britain with excellent acoustics."

The Liverpool performance was a fantastic success and it is hoped they will be returning to Liverpool again soon!
Sadly for Liverpool, the next concert season for the group will be taking the orchestra to such diverse locations as:- France, Italy, China, Russia and South America, but very good news for them!

For more details about the orchestra:- visit:- cccorchestra.com.

If you missed them in Liverpool, you can still get a chance to see them at the following locations:-

► SOUTHAMPTON – Turner Sims, Sunday, 23 February 2014.

► STOKE ON TRENT – Victoria Hall, Tuesday, 25 February 2014.

► CHELTENHAM – Town Hall, Wednesday, 26 February 2014.

► CARDIFF – St David's Hall, Thursday, 27 February 2014.

► CROYDON – Fairfield Hall, Saturday, 1 March 2014.