Letter to the Editor:- "Why is the Post Office closured?"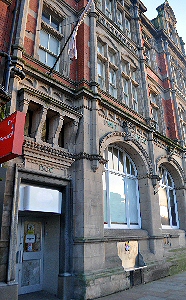 "HELLO, I read your article today regarding the Post Office closure. I was walking past there yesterday night and I didn't even realise that the Post Office was closing/had closed.

From talking with your reporter I understand that it was because they said it was closed because it wasn't busy enough. If they had taken the time to even shop in there, they would realise that they were wrong, the Post Office was very busy all the time, queues out of the door and long waiting times, not the symptoms of a struggling business.

I believe that it relocating to WHSmith is not about modernization, but a deal with them. WHSmith now stands to gain increased footfall from the business of that of the Post Office. Call me cynical, but they don't care about the Post Office and it will be an adage on the side, but more people means more impulsive buys, and WHSmith profits rise. Money talks, obviously a deal has been made where they make more money due to increased tourism, and developers are allowed to do what they want with buildings.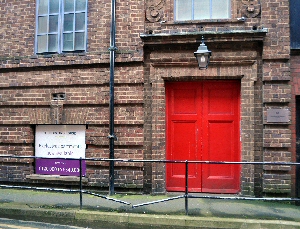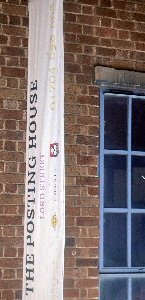 Regarding the building of flats, what is going on? Where are houses these days? Everyone is turning fantastic buildings into flats, these buildings should be protected, the fantastic craftsmanship, and built to last. We do not need more fancy, overpriced, modern buildings. The history and character of Southport is being depleted to make way for new 'stylish' and state of the art complexes which there is no place for. What next, destroying perfectly good houses like they have done in Liverpool?

I have a passion for history, and have just completed my history degree, and to see this lack of forethought and lack of respect to the Towns heritage is saddening that people are fueled by how much money they can make.

I continue to shop in the Post Office at the bottom of Lords Street and have shopped there for years, becoming quite friendly with staff working there. I will continue to shop there before I ever step foot in WHSmith.
I would be fascinated if you could do reports on the history of Southport, something I covered when I was in High School, to educate people and make them think twice about ruining what heritage we have left." Charlotte Rogan.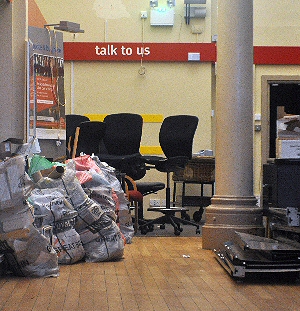 Note from the Editor:- "Thank you for your letter. Sadly we agree that Southport and the area around is loosing is history and character. It is yet to be confirmed as to what will happen to the shop area, that the Post Office has been in, but we will keep you posted. As for the history of the area, we are currently re-building our history section on Mersey Reporter and we would welcome any input from you and our other readers on our areas history. to see our history section that is being redeveloped, please click on here. Lets just hope that Southport does not follow the same trend as Formby and Crosby have over resent years, with the loss of so many independent traders!"

Commissioner signs up to Living Wage
A fair deal for workers in Lancashire; that's what the County's Police and Crime Commissioner has promised after signing up to the Living Wage. The commitment means everyone employed by Lancashire Constabulary and the Office of the Police and Crime Commissioner will be paid the Living Wage and, crucially, the commitment also extends to contracted staff. And Clive Grunshaw has now called on the Constabulary's partners to follow suit; and ensure all Lancashire's residents get a fair deal when it comes to wages.

The Commissioner said:- "It is vitally important to all Lancashire's residents organisations pay their employees the Living Wage. That is why I have taken the step of officially committing to Lancashire Constabulary being a Living Wage employer. The Constabulary has already embraced the Living Wage, and we pay it to all staff. However, this commitment is not merely symbolic. It means when we enter into contracts and agreements with our partners, contractors and agencies, we will make sure all staff working for us as a result also receive the Living Wage. Paying the Living Wage can make a real difference to people's lives, and I would encourage other organisations across Lancashire to follow in our footsteps and make the commitment."

The Living Wage is an hourly rate which is independently set and updated each year, and is based on the basic cost of living in the UK. In Lancashire it currently stands at £7.65, while in London the figure is £8.80. The Commissioner will now apply to the Living Wage Foundation for formal accreditation, which will recognise the Commissioner and Chief Constable as Living Wage employers. For more information on the Living Wage Foundation visit:- livingwage.org.uk.
North West MEP welcomes cars success
NORTH West MEP Chris Davies is celebrating a win for car drivers and North West jobs after the European Parliament backed plans for higher fuel efficiency standards this week. New laws, backed by MEPs meeting in Strasbourg, have been passed to require the amount of carbon dioxide pumped out by new cars to be cut from the present limit of 130g/km to 95g/km in the next seven years. It means that the average new car should each year be able to deliver at least 3% more miles to the gallon. As a major car manufacturing hotspot, the North West of England will also benefit from the jobs created by new environment friendly cars.

Davis said:- "By any measure the EU requirements to reduce CO2 emissions from new cars have proven a success. By improving fuel efficiency standards they have reduced the cost of driving as well as cutting our oil imports. They have ensured that our car manufacturers, and the component makers, have stayed as world leaders in technological development. They have also reduced CO2 emissions from an average of 163g/km in 2007 to 130g/km today. All credit to the whizz kids who design and engineer our vehicles in the North West proving once again that the birthplace of the industrial revolution can be the cradle of the green jobs revolution. Everyone recognises the competitive pressures faced by the car industry but the EU single market provides it with a level playing field and a degree of protection. If carmakers outside the EU want to sell their cars to our citizens they have to meet our emission standards. If only all our policies to combat global warming could demonstrate such similar WIN-WIN results."
Relationships in the 21st Century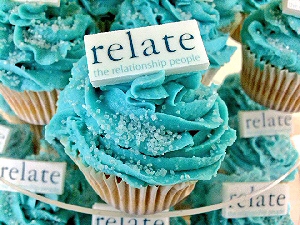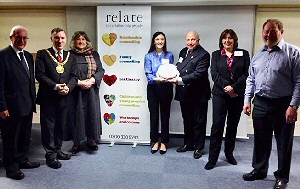 ON 26 February, 2014, the relationships charity Relate Cheshire & Merseyside hosted an event in Liverpool to celebrate 75 years of Relate. The event was based on the theme of Relationships in the 21st Century, and took a look at the ways in which relationships are changing and what that means for society.

The event, held at the 151 Dale Street building, was well attended by members of the public and professionals from the public sector as well as from local businesses and the third sector. The Lord Lieutenant of Merseyside, The High Sheriff of Merseyside, and the Lord Mayor of Liverpool, were also in attendance. Relate Cheshire & Merseyside Chief Executive, Sarah Hall, was delighted by the turn out:- "We were really pleased that so many people came along to find out about the work of Relate and the importance of supporting the development of healthy relationships in our ever changing world."

Guest speakers at the event included Relate Chief Executive Ruth Sutherland, who talked about the ways in which relationships are changing, and explained what Relate is doing to adapt to these changes and to offer more support to more people in more ways. BBC Radio Merseyside presenter Roger Phillips also spoke at the event, stressing the value of healthy relationships in all facets of life, and expressing his support for Relate. If you are interested in finding out more about Relate's work and services available in this area, visit:- relatecm.org.uk or telephone:- 0300 330 5793.