HUGE PAYMENTS FOR HOUSING BENEFIT SHOWS LANDLORDS ARE THE REAL WINNERS FROM WELFARE SYSTEM
BILLIONS going into fat cats wallets and off shore tax havens from housing benefit would be better spent building houses and homes for working people says GMB. A new GMB study, published on 24 February 2014, has shown that the Top 20 Company Landlords in each of the 39 Councils in North West that receive housing benefit direct from Councils for tenants renting their properties.

In the region there are 219,536 households renting private accommodation and entitled to house benefit. This study covers where it is paid direct to company landlords not private individual landlords. See notes to editors for Councils in the region for the latest available figures for the number of private rented households and the number and % of housing benefit recipients in the private rented sector.

Some firms receiving large sums in North West are as follows:-
► European Wellcare Lifestyles Ltd - £710,000 from Liverpool. Part of European Care Group. Parent company Esquire Group Investment (Holdings) Ltd based in the British Virgin Islands as are another 5 companies within the group. 4 other group companies are based in Guernsey.
► Stockton Flats - Over £1.7m in total from Councils in North East, North West and North Yorkshire. £618,000 from Blackpool.
► Grainger Residential Management / PHA Ltd / Grip Nomco 1 & 2 - £1.2m across 16 districts. Part of Grainger PLC with fixed assets of £618m, current assets of £1bn and turnover of £283m. In 2013 own 13,353 units with a market value of £1.8bn. They manage 8,216 units with market value of £953m. £316,000 from Liverpool, £36,000 from Stockport
► Associated Property Owners Ltd – £89,000 from Bury. Directors are Lady Diana Errington, Robin Errington, Anne Errington, David Errington, Stuart Errington and William Saville. Directors of the parent company, Associated Property Holdings Ltd, include Sir Geoffrey Errington (2nd Baronet Errington, of Ness). Son of Sir Eric Errington, conservative MP from 1935-1945 (Bootle), 1954-1970 (Aldershot).
► Tame Estates - £225,000 from Tameside and £106,000 from Oldham
► Perth Estates - £68,000 from Tameside. One of the directors, David McDonald, stood as a conservative candidate for the Failsworth East ward in Oldham in the 2010 local elections.
► Sutton Estates Ltd - £1.36m from Liverpool
► Rehman Property Consultants - £915,000 from Burnley
► Madina Property Services Ltd - £807,000 from Manchester
► Kaye McKensie Property Management - £645,000 from Manchester
► Valley Estates - £357,000 from Rochdale
► Northwood - National lettings Agency getting over £2.3m nationally. £151,000 from Cheshire West and Chester, £54,000 from Carlisle, £83,000 from Lancaster, £105,000 from Manchester and £135,000 from Cheshire East.
Taxpayer's cash pays the rent to private landlords for 1.65 m privately owned dwelling in Great Britain. Paying housing benefits to meet housing costs for rented accommodation for tenants on low incomes dates the 1980s. The cost has ballooned to £23 billion per year. While over the past 30 years some £411billions of taxpayer's funds have been spent on housing benefit it is not clear who the ultimate recipients are.

For 30% of tenants entitled to housing benefit the cash is paid direct to landlords. To establish the identity of these landlords GMB carried out research at the Land Registry to establish the beneficial owners of properties and Freedom of Information requests were made to Councils to establish the amounts paid to them. The ultimate recipients of housing benefit and amounts were disclosed by Councils where the landlords are companies. The ultimate recipients of housing benefit and amounts were not disclosed where the monies are paid to tenants or where landlords are individuals. 69 Councils refused to disclose any information. GMB is inviting local media and politicians to follow up on the study and fill in the gaps.

Paul Kenny, GMB General Secretary, said:- "This research lifts the lid on the mainly secret payments to landlords who are the real winners from Britain's welfare system. We see taxpayers cash subsidising buy-to-let empires where the money ends up tax free in tax havens. The research shows the rich and powerful sucking up taxpayer's money through housing benefit. This is made possible by out of control rents and a lack of affordable and Council homes that so many hard working people and their families desperately need. This should bring both shame and action from this government to end this exploitation of public money. These billions going into fat cats wallets and off shore tax havens would be better spent building houses and homes for real working people. Shovelling millions of pounds to the likes of castle owning barons, whilst so many either wait for a home or have to pay exorbitant rents, is a public scandal. It is also bad economics for the nation. See at foot of the national release on GMB website, a pdf with names of some castle owning barons, the amount they receive and pictures of the castles. It is disgraceful that 69 Councils refused to reveal the companies they paid huge sums to. Every Council has refused to disclose the names of private landlords they pay huge sums to without scrutiny."

Davies versus Nuttall
THE North West's Liberal Democrat MEP has challenged his UKIP opposite number to a series of public debates across the region in the run up to May's European parliament elections. Chris Davies is asking business and voluntary groups in Southport to take a lead in organising the events which he claims will highlight the key issues of the campaign. He has called on UKIP MEP Paul Nuttall to join with him in giving local people the chance to hear their different views about Britain's membership of the European Union before they cast their votes. UKIP leader Nigel Farage has already agreed to debate the issues with Nick Clegg, the Liberal Democrat leader and deputy prime minister. But Davies says that the national exchange should be matched by debates between the rival candidates in towns and cities across the North West. The MEP says he is waiting to hear Paul Nuttall's response to his challenge but claims that their contest could inject more interest into the election battle. He said:- "The contrast between the views of Liberal Democrats and UKIP could hardly be greater. We are almost diametrically opposed in our attitude towards Britain in Europe. I believe that UKIP will put jobs at risk, reduce Britain's influence over decisions that will affect us, and weaken our ability to promote the values we hold dear. Paul Nuttall gets away with talking nonsense about the EU because he is too rarely challenged. I'm throwing down the gauntlet and inviting him to pick it up. Let's see if his views can stand the test of public scrutiny." Davies says he would welcome invitations from local groups who are prepared to host a debate between the MEPs. He can be contacted at:- chris@chrisdaviesmep.org.uk.
Trust A&E services North West's top-performing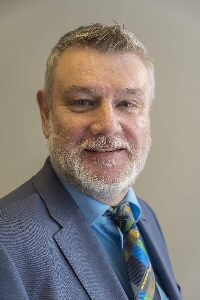 PATIENTS in Sefton and West Lancashire are benefitting from the Top Performing A&E departments in the North West. Staff providing A&E services for adults and children at Southport and Ormskirk Hospital NHS Trust were also the 7th best-performing in England, according to Department of Health figures for October to December 2013. The figures show 97.7% of patients attending A&E were treated, discharged or admitted to a bed within four hours. The Trust provides adult A&E services at Southport hospital, children's services at Ormskirk hospital as well as urgent care at Skelmersdale Walk-in Centre and West Lancashire Health Centre in Ormskirk. "This is a terrific achievement by staff who have ensured patients are seen, assessed and treated as soon as possible, receive diagnostic tests promptly, are then cared for and returned home. All this has been achieved at a time when demand for urgent and long-term care has risen to unprecedented levels. I know patients and families will want to join me in thanking all our staff for this fantastic achievement on their behalf. It is important too to remember this is a collective achievement for the local NHS. We have been working for more than a year now with GPs, local authorities, the ambulance service and voluntary groups on a programme called Care Closer to Home to better meet patients' needs. Extra funding in the autumn from the Department of Health helped us accelerate Care Closer to Home which is developing services and support systems that keep patients safe at home and avoid unnecessary admissions to hospitals." said Chief Executive Jonathan Parry. In November the Trust also opened a short stay ward for frailer elderly patients where these patients' specialist needs can be better met so they can return home from hospital more quickly.
CRACKDOWN ON RETAIL CRIME
MERSEYSIDE Police Officers have arrested 17 people and visited a large number of off licenses, convenience stores and bookmakers across the foce area last week as part of an operation to crackdown on business robberies. Since the beginning of January there have been a number of business robberies across the county. The main premises targeted during January have been convenience stores, newsagents and fast food outlets. In the majority of offences, offenders have been armed, and have predominantly targeted premises for cash and large quantities of cigarettes. As part of the operation, which ran between Wednesday, 19 February 2014 and Sunday, 23 February 2014, officers have been visiting businesses and carried out security and safety assessments and offer suggestions and advice. A number of businesses have also been given access to forensic sprays to security mark stock, fogging devices (which can be set off by shopkeepers to disorientate offenders) and trackers (which are put in items within the shop so that they can be traced if they are stolen). These patrols were be complemented by plain-clothes officers across the area. During the operation 17 people were arrested; 12 people were arrested on suspicion of possessing class A and B drugs, one person was arrested for being wanted on warrant, 2 people were arrested on suspicion of possessing ammunition and two people were arrested on suspicion of possession with intent to supply cocaine. 3 premises were also searched and 7 vehicles were seized for various offences as part of the operation. Chief Inspector Jenny Sims, said:- "These incidents have been extremely distressing for the staff members and customers involved and we recognise the serious impact robberies can have, especially for small businesses. These businesses provide vital service to the community; so preventing these crimes is in everyone's interest. We will not tolerate these offenders who cause fear in the community and are targeting people who are trying to make a living. We will do everything within our power to prevent and deter this type of crime and arrest those responsible. I hope the action taken by the force this week helps to reassure local businesses that we are working hard to trace those responsible for these offences and bring them to justice. I'm sure the community of Merseyside would agree that the people responsible for these incidents should be brought to justice and I would urge anyone with information that could help us bring these offenders to justice to contact us on:- 101 or Crimestoppers on:- 0800 555 111."