self harm ~ Youth Charities Reveal Bullying and Loneliness as a Major Trigger

A recent poll, conducted for self harm Awareness Day, reveals that one in four young people who self harm started due to bullying, with 61% saying they do it because they feel alone.

ChildLine, Selfharm.co.uk, YouthNet and YoungMinds have collaborated once again in support of self harm Awareness Day (1 March). To help understand the key reasons why young people begin to self harm, the charities conducted a survey and received an overwhelming response from almost 4,000 young people aged 25 and under. More than 16% of survey respondents were from across Northern England, a total of 665 children and young people.

Feeling 'alone' and being 'bullied' were highlighted as the key triggers that lead young people to self harm for the first time. One in four of respondents named 'bullying' as the biggest reason for hurting themselves and 61% of respondents said that the event leading them to self harm had made them feel 'alone'. More than 38% of respondents admitted that, other than online, they had never spoken to anyone about their self harming.

Each year, the charities see increased demand for services as more and more young people are trying to reach out for support. ChildLine alone have seen a staggering 41% increase in counselling sessions where self harm was mentioned.

During 2012-2013, more than 10,492 children and young people from across the UK spoke to counsellors at the ChildLine bases in the North West, in Manchester and Liverpool either on the telephone or online about self -harm.

One young person who contacted a counsellor at one of the North West bases said:- "I feel so depressed at the moment. I'm barely sleeping or eating because I just feel so down. I'm being bullied at school so I've started self harming. My family are being really supportive but I don't know if I can stop. Sometimes I just think about ending it all."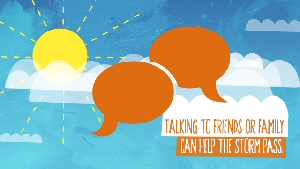 Christine Mellor, ChildLine Area Manager for the North West said:- "There are many reasons why young people might self harm. It's a way of dealing with overwhelming feelings that can feel very difficult to cope with and young people tell us that physical pain helps them cope with the emotional pain. We have seen a significant rise in the amount of children contacting ChildLine about self harm. Although self harm is not a new problem, sharing images of self harm on social media sites is a worrying new development. I would urge young people seeking advice or support on this issue to contact ChildLine, which is available 24 hours a day, seven days a week on:- 0800 1111 or go to:- ChildLine.org.uk. Calls don't appear on telephone bills."

When asked about their coping techniques, respondents rated 'listening to music' (45%) as the best way to stop themselves from harming. This was followed by 'talking to friends and family' (15%), which coupled with the admission that 38% have never spoken to anyone about their self harm, highlights the increasing importance of breaking taboos around this issue and encouraging people to talk more openly.

Rachel Welch from Selfharm.co.uk, speaking on behalf of the charities said:- "Really tackling the issue of self harm among young people means not only recognising the situations and feelings that lead them to take this path but also ensuring that those in a position to help them recognise the early signs of self harm and how best to support them. Young people themselves can also be a source of support for each other. As part of the survey, we asked young people to tell us their distraction or coping techniques and share their own messages to raise awareness of self harm and break some of the common myths. We received a fantastic response and will be sharing these messages via our websites and social media for a week after self harm Awareness Day."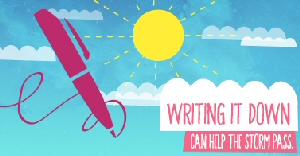 Sharing her own message in support of others affected by self harm, Becky, an 18 year old who volunteers for selfharm.co.uk said:- "By bringing self harm into the light and speaking about it openly we send an important message - 'You are not alone, help is always out there and there is always hope'."
Rachel continued:- "Many young people told us that they wanted people to know their self harm wasn't about attention seeking. It's so sad that young people are facing this stigma and being labelled rather than getting the support they need."

The charities want everyone to be able to recognise the initial signs of self harm and support young people to know that they are not alone. You can find out more about the campaign on each of the charities' websites or by follow their campaign on Twitter via #selfharmawarenessday.

Multi-million pound pot for victims' services welcomed
SPECIALIST victims' services in Lancashire could be boosted after the Government announced £12m in funding for Police and Crime Commissioners (PCCs).

The multi-million pound funding pot is earmarked for providing further specialist services for victims of the most serious crimes and those who are classed as "vulnerable" – and Lancashire's PCC will be able to bid to bring a slice of the cash to the county.

Responsibility for commissioning victims' services in the county will fall to Clive Grunshaw from the autumn, and significant research has already been undertaken in Lancashire to establish what support victims want and need locally.

And the Commissioner said:- "I will certainly be interested in bidding to the Ministry of Justice (MoJ) for additional funding for victims in Lancashire. More support for specialist resources to help the victims in the greatest need would clearly be a positive thing for the county. It has become apparent through extensive research undertaken by my office that very often the support available for victims isn't good enough. Some feel they have been let down by the very system which was designed to protect and care for them; and this is something I am committed to changing. There are positive stories, and examples of good practice, and I want every victim in the county to be able to experience those. We are in the midst of developing clear commissioning intentions for the county – in consultation with residents and professionals – and I hope our dedication to establishing the best services for Lancashire will be recognised by the MoJ when it comes to awarding this funding. As soon as more information is available about to how to bid for this money, I can reassure residents I will be doing my utmost to bring some of it to Lancashire to benefit those most in need."

This additional funding, which would be on top of the Commissioner's budget for commissioning victims' services in 2014/15, will be to provide specialist support services to victims who fall into the priority categories within the Victims' Code. These are victims of the most serious crime, persistently targeted victims, and vulnerable or intimidated victims.

In Lancashire, the Commissioner is continuing to consult on his draft commissioning intentions, and wants to urge as many residents as possible; particularly those who have been victims of crime or who have had contact with existing services; to give their views.
Ascot Property Group to Supply Car Parking for Royal Liverpool Hospital Build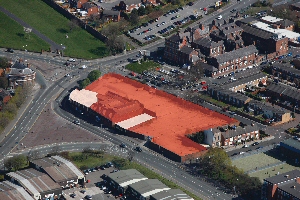 WATERLOO based Ascot Property Group is to supply a 165 space car park on Low Hill for the use of Carillion workers and subcontractors during the build of the new Royal Liverpool Hospital.

Carillion has already begun work on the new hospital, which will stand behind the current facility, on the corner of West Derby Street and Low Hill and is estimated to cost £335 million to complete. The car park will be in situ for the duration of the build, which is estimated to complete in 2017.

Ascot bought the 2 acre site on Low Hill, which was previously home to Plumb Centre and Build Centre stores, from Wolseley in 2012. Remediation work has now taken place to ensure the safety of the ground and the car park will open soon.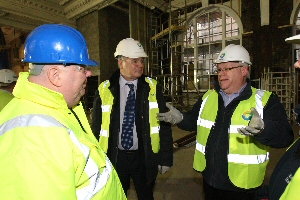 Stuart Howard of Ascot Property Group said:- "We are pleased that Ascot is able to play a part in this landmark project for the City."

The new Royal is planned to be the largest hospital in the country and one of only a small number of NHS hospitals to provide all single en-suite bedrooms for patients, with a view to improving privacy and dignity, while also reducing risk of infection.

Services at the current Royal Liverpool Hospital will continue as normal for the duration of the build. The building will then be demolished when services have been moved to the new site.

Established over 25 years, Ascot Property Group is a property development and commercial property agency with a number of sites across Liverpool and The Wirral.