Liverpool Cruise starts with MV Discovery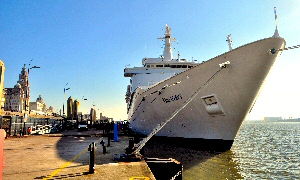 THE story of Liverpool Cruise Terminal's efforts to gain turnaround status restarted back in 2010 when the, then newly elected, Prime Minister, David Cameron, hailed Liverpool as a 'role model' to the rest of the country, for its rebirth as a major tourism destination. He also said that he was a supporter of Liverpool's bid. But it was Merseyside's rich history, our world class hospitality would help the most to make this a reality... The redevelopment began to take place, then, in 2012, the City had to repay £9.2 million of a Government grant, because of an argument that the facility was intended for 'day call' rather than 'turnaround'. Liverpool allowed nothing to halt its transformation and the port is returning to what it was in its hey-day, a firm favourite with international passengers and firms.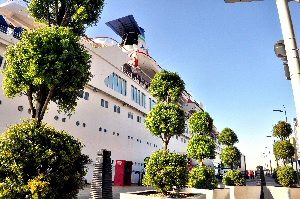 Interestingly, back in 2012, as the new chapter the City's maritime history was made as Liverpool was re-launched as a Turnaround destination a very accurate prediction was made by Cruise and Maritime's (CMV). The first turnaround that year was in fact, the Cruise and Maritime's (CMV) Voyages' Ocean Countess and on that day, the firm proclaimed to the national and international press that many of the major cruise liners would follow them, in making this destination one of their most important stops; it has now happened! In fact, the Cruise Terminal has even been awarded by the Cruise Critic, 'Best UK Port of Call' for the 2013 season! On 11 March 2014, when MV Discovery returned as first turnaround vessel of the year, Mike Hall, Head of Marketing, at CMV jokingly reminded the press onboard her, that he and his team had predicted that it would happen. He also confirmed that Cruise and Maritime Voyages are looking forward to a long future with Liverpool Cruise Terminal. You can see part of his Media presentation onboard the ship by using the Flash or Silverlight media player options below. Mike Hall also said in a printed press release that:- "As the first cruise line to use the new terminal in 2012, we are again delighted to be back in Liverpool in 2014, with a choice of 7 separate departures. Our guests from Liverpool and the North West, in answering our on board questionnaires, say they prefer the simplicity of sailing from their local port rather than trekking across Britain to join a ship."

On our visit to Cruise and Maritime Voyages' MV Discovery, we were able to see some of the rooms and facilities that passengers will be using on this the first of the cruises, a 14 night 'Land of the Northern Lights' visit, which was starting that day. These facilities will also be enjoyed throughout the year's programme, by many other passengers, including those going on 7 night D-Day 70th Anniversary cruise, that departs from Liverpool on 1 June 2014, and which will feature visits for its passengers to many places of wartime interest, including cruising off the Normandy Beaches on 4 June 2014.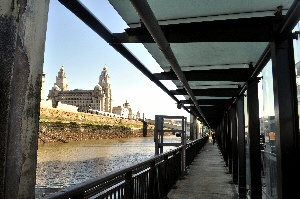 Interestingly for the romantics, MV Discovery was one of the boats used for the TV Show called:- "The Love Boat" so it should not come as a surprise that the crew pride themselves on the fact they strive to keep the romance of the sea alive. Part of that effort is not only providing well maintained facilities, but in delivering high quality entertainment and food. On the visit we all learned that the line and the ship's crew prefer to use live music, performed by onboard bands, as well as using live performance acts to entertain their guests, when at sea. You can see some of our video footage of the facilities on the MV Discovery, as well as photographs within this report. When not enjoying the music, guests will be enticed by lots of lovely food. We also had the honour of sampling some of that food, and we can all confirm that passengers will be in for a wide range of gastronomic treats, night and day! That is not forgetting the bars and internet cafe, along with excursions from the ports it visits, and much more. "It might not have all the facilities some mega liners offer, but what she offers is more personal services and access to destinations many of the massive vessels, some lines now have, cannot visit due to their size." One of the crew told our Editor, Patrick Trollope.

As MV Discovery sailed out of the river Mersey, into the Irish Sea, Liverpool City Council's Cabinet Member for Culture and Tourism, Councillor Wendy Simon, told the press that:- "The cruise liner industry is growing year on year and the cruise liner terminal continues to attract new ships. This is fantastic for Liverpool's growth and economy and simply highlights the success of the City as a popular tourist destination. It is always great to see these big ships on the Mersey and I hope we can encourage lots of families and young and old to go along to the waterfront and take a look at one of the many ships we will be seeing in 2014."

Cruise Terminal manager, Angie Redhead, added that:- "I am delighted to be welcoming so many cruise ships to the City this year. Liverpool is going from strength to strength as a passenger destination and I hope we continue to see new visitors to our shores in the future."

With Liverpool's rich history as the birthplace of the first passenger cruise line and its new reputation as one of the most desirable cruise destinations in Europe, we just hope that it all helps us to keep Liverpool's Liverpool Cruise Terminal afloat. All of us at Southport and Mersey Reporter also hope that both the Cruise Terminal and Cruise and Maritime continue to develop their close bond well into the future.

If you want to find out more about Cruise and Maritime Voyages' holidays, go to:- cuiseandmaritime.com and for information about the Cruise Terminal go to:- cruise-liverpool.com. If you are new to cruising or want to try it, contact Cruise and Maritime Voyages' about some introduction to cruise offers...
.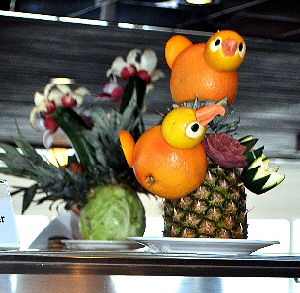 The 2014 Cruise Season Arrivals please click on here for the timetable.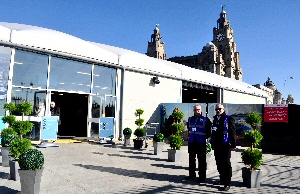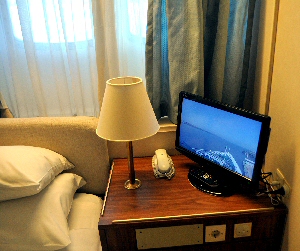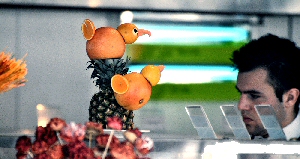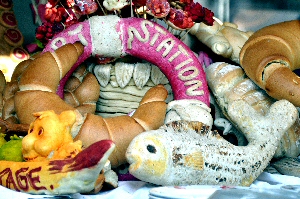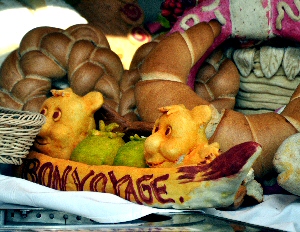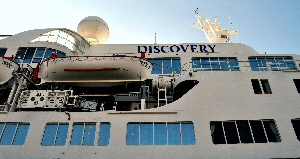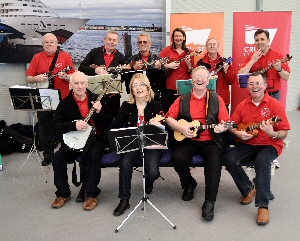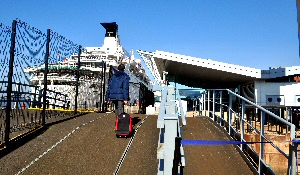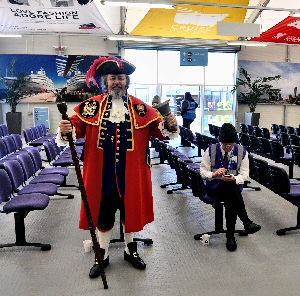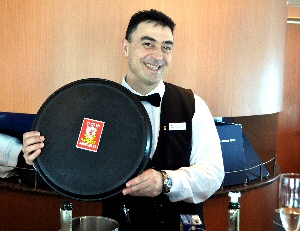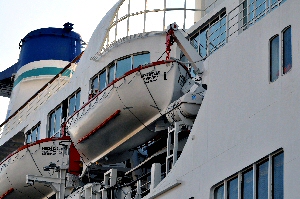 Page 1 of 5
We hope you liked the photos, but please, don't copy them. Please help us to keep our copyright intact and to keep this site online. Click on here now.