CCTV APPEAL; ARMED ROBBERY - DONNA'S CONVENIENCE STORE, HAWTHORNE ROAD, BOOTLE
MERSEYSIDE Police Detectives have released CCTV of 2 men they are hunting after they robbed a family business in Bootle.
The 2 offenders appear in the footage brandishing a metal coat stand and an iron bar which they used to smash the protective screen in Donna's convenience store in Hawthorne Road.
At one point, the owner of the shop was nearly struck on the head by the offenders as he tried to lock the door separating the customer area from the counter and back office.
The man and his wife, who are both local to the area, escaped injury and managed to activate the store's panic alarm before retreating into the back office.
The 2 offenders removed the till before running out of the shop, across Hawthorne Road into Mill Road. Detectives believe the offenders then left the area in a silver car.
The offenders stole £400 in cash from the till yet face around 6 years imprisonment if arrested and convicted of robbery and possession of an offensive weapon.

Detective Constable Kevin Reppion from Sefton CID said the offenders wore distinctive sportswear and hopes someone might recognise them from their clothing, build or gait. He said:- "This was a terrifying incident for the couple who run this business. This is popular, well-used shop run by a local, hard-working family. They are simply trying to make a living yet have suffered the ordeal of 2 criminals coming in brandishing weapons and stealing their takings. The 2 offenders were extremely aggressive and the CCTV shows their total disregard for the victims themselves. It is only through sheer good fortune that the gentlemen who is trying to shut the security door is not seriously injured by the offender wielding the coat stand. Thankfully neither victim was hurt, but both have been left distressed by what happened and I am calling on the local community to help us catch these offenders before they can commit further offences against decent, hard working people."

The robbery happened at 8.30pm on Thursday, 3 April 2014, following the first day of the Aintree festival when many people will have been in the area having a drink or visiting a local bookmakers ahead of Ladies Day.

The force is currently cracking down on robberies against local businesses and Chief Inspector Jenny Sims is leading the operation. She said:- "Robberies against local businesses greatly affect the hard working people who own and work in them, as well as their customers who are local people themselves. The perpetrators of these robberies care nothing for their victims, only for what they can steal from them. Merseyside Police works with businesses to ensure they have comprehensive CCTV systems and other security measures to deter such crimes. These measures also aid in the police when it comes to catching the offenders, such as the two men in this case. The technology alot of stores have allow staff to alert the police while the incident is in progress, and business owners are increasingly keeping only small amounts of cash on site, meaning criminals are risking many years behind bars for the sake of just a few hundred pounds. My question to them would be:- 'Is it worth it?'"

Call DC Reppion at Sefton CID on:- 0151 777 3823 or Crimestoppers anonymously on:- 0800 555 111.
More success for the Freshfield Hotel
THE Freshfield on Massams Lane, in Formby, Merseyside, has been named the Southport and District pub of the year by the Campaign for Real Ale (CAMRA) for the second year in a row. This is the 6th award that the pub has received from CAMRA in less than 2 years. Just last year the Greene King pub also won the Merseyside and Cheshire pub of the year, making its way into CAMRA's top 16 pubs in Great Britain. "The Freshie", as the pub is more commonly known, won the accolade thanks to positive feedback and reviews from CAMRA members who are customers of the pub. It is renowned for having one of the largest cask ale bars in the region, with 14 beers on tap every day. The pub prides itself on stocking only the very best real ales, from both local and national breweries. The ales carefully selected by managers Simon Cox and Steven Gregory are so popular that casks are usually empty within 48 hours. Craft ale was introduced to the pub this year, making the Freshfield one of the first pubs in the country to stock Greene King's brand new craft ales, including Double Hop Monster and Yardbird. The pub is popular for its team members' passion and knowledge of real ale. All new team members are given on-site beer training by the managers and the full team regularly receives further training, including how to recommend beers to match a customer's meal. CAMRA's Stockport chairman Doug Macadam is to visit the Freshfield to congratulate the team and present them with a certificate at the end of the month. Steve Gregory, joint manager of the Freshfield, said:- "Simon and I have been here for less than two years and what a great time we are having! As a team we work hard to keep our standards in both our food and drink incredibly high and continue to introduce cask and craft ale to our customers. Recently, we launched our own 'beer tapas', which allows our customers to match food with beer, and is proving to be very popular. We are looking forward to the year ahead which will include more beer festivals and meet the brewer nights." Simon Cox, joint manager, continued:- "We could not have won this award without our incredibly passionate team, who provide our customers with excellent service. This is another certificate we will proudly display at the bar and we look forward to celebrating our success with our customers. Thank you to everybody who helped us to win this award."
Letter to the Editor:- "Why is our address now Liverpool?"
"DEAR Editor at Mersey Reporter... How is it we have suddenly become Liverpool in Formby and Freshfield? I have had a run of letters saying our road name followed by, Liverpool - It is like saying Lord Street, Preston, when it is Lord Street, Southport. The other thing we are getting more of is Formby, Liverpool and not Merseyside, yet Southport is not Southport, Preston? We are Formby, Merseyside, just as Southport is Southport, Merseyside. Is this Liverpool taking over Formby or London trying to cause problems? It was only a few weeks ago that London said we should have Manpool, instead to Merseyside and Greater Merseyside. I was born in Merseyside and want to be a Merseysider. Why are we suddenly and systematically losing our identity again? Could it be that Merseyside is getting far better PR internationally now than Greater Manchester or London, so they are worried we are going to be a power to be reckoned with once again, as Liverpool was historically?" Dave H, Formby.
So what are your views on this issue Dave has raised with us? Email us your responses to:- news24@southportreporter.com and let is know what you really think.

Merseyside and Lancashire Gang Jailed over £71M drugs plot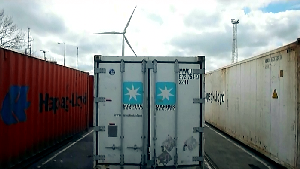 THE National Crime Agency (NCA) on the 8 April 2014 announced to the media of their success following the sentencing of a fugitive drug trafficker involved in a plot to supply 400 kilos of cocaine in the UK. Ian Stanton, aged 43, from Liverpool, featured in the Operation Captura 'unlucky 13' campaign in November 2013.

The NCA operation was launched after 16 holdalls full of high quality cocaine, with a street value of £71m, were intercepted by Border Force officers in May 2013 at Tilbury Docks hidden in a container of frozen Argentinean beef.

The cocaine was replaced with dummy packages of bricks and the container was taken on a lorry to its end destination; a cold storage unit in Wigan. One of Stanton's criminal associates collected 2 holdalls, but later dumped them when he realised the drugs were not inside.

NCA officers proved Stanton was part of the crime group that planned a violent mission to recover the cocaine, not knowing it had been seized by law enforcement. Officers watched and listened as Stanton met with members of the group at the Aintree Retail Park. They discussed the use of physical and sexual violence against anyone who had information.

Stanton was captured at a house in Rotterdam by a team of officers from the Dutch Police. Over 20,000 Euros, a drug press and numerous mobile phones were recovered. He was extradited and later pleaded guilty to the conspiracy to supply cocaine.

Greg McKenna, NCA Branch Commander, said:- "Stanton was a fugitive who thought he could evade capture and continue drug trafficking, but we tracked him down and now he's behind bars where he belongs. This amount of cocaine could have caused devastating damage had the crime group succeeded. They were willing to use extreme violence, but as a result of close working with our national and international partners their plan failed."

3 of Stanton's criminal associates from Liverpool; James Mossman, aged 37, Gary Keating, aged 29, and Francis Oakford, aged 47; were previously sentenced to a total of 20 years.

Stanton, Mossman and Keating all pleaded guilty to conspiracy to supply cocaine, while Oakford pleaded guilty to conspiracy to blackmail.

Anthony Short, aged 40, from Creston, Lancashire, who purchased the cover load of beef, was also sentenced on 8 April 2014 and received 22 years. He was found guilty of conspiracy to import cocaine following a 3 week trial.

A financial investigation is now underway.

Officers also want to question Liverpool men Anthony Saunderson and David McDermott in connection with the cocaine seizure. Both were at the Aintree Retail Park meeting. If anyone has information on their whereabouts please contact Crimestoppers on:- 0800 555 111 or the NCA on:- 0370 496 7622.

These are stills taken from video footage taken of the container.