The North West trusts Google more than family
PEOPLE from the North West trust Google more than their partners, family, friends and even social media, new research has shown. 61.06% of those from the North West admit they would rather ask the search engine for the answer to a question than their partner; only Londoners trust Google more. The research by search engine marketing agency, Search Laboratory, showed that people living in the North West are more than twice as likely to trust the search engine rather than a loved one to give them the correct answer to a problem. This reliance on Google also extends to the news, with the search engine again preferred above friends, partners and family members for information on breaking stories. Likewise Google is nearly 4 times more popular for this purpose than social media. When it comes to checking Google during a working day people from the North West use the search engine an average of 2.7 times, with 5% 'Googling' more than 10 times every working day.

Search Laboratory's research also found:-

► Men are more likely than women to trust their partner over Google

► A third of people in Yorkshire don't search on Google at all on a daily basis

► Scotland has the highest amount of people searching on Google 10+ times a day

► Trusting Google is extremely age dependent

Search Laboratory CEO and founder, Ian Harris, said:- "Google is seen as a kind of oracle, when you type in a question to a search engine you almost always take the first result as gospel so it's not surprising to see that we trust it more than our friends and family. And while social media grows with popularity every day, fake rumours about celebrities etc. mean there is the stigma that most things read on Twitter and Facebook should be taken with a pinch of salt. The search engine has pretty much killed the pub debate as any argument is almost always ended by the phrase 'I've Googled it…' whereas 10, 15 years ago you might have heard 'I've asked my mate…' and I think it'll be a long time since we start saying 'I've Twittered it.'"
Do you trust Google? Let us know by emailing us to:- news24@southportreporter.com with your views on this topic!
Consultant Ophthalmic Surgeon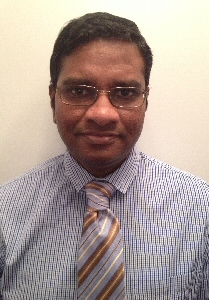 DR. Sambath Tiroumal has recently joined Southport and Ormskirk Hospital NHS Trust as a Consultant Ophthalmic Surgeon with special interests in medical retina, cataract surgery and general ophthalmology. Other roles that Dr Tiroumal has within the Trust are developing the medical retina services; age related macular degeneration, diabetic retinopathy and retinal vein occlusions. Dr Tiroumal says:- "I am very pleased to be joining this Trust and look forward to providing the best services possible to our patients."
Steve Burns runs Manchester Marathon to raise funds for Barry's project 150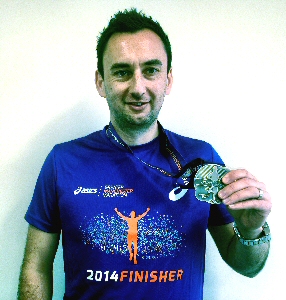 STEVE Burns, a branch manager from The County Group, completed the Manchester marathon on Sunday, 6 April 2014, in an extremely impressive time of 4 hours and 14 minutes and finished within the top third of the runners! As a result of this amazing achievement Steve raised over £800 for 2 great charities.

Firstly there is Barry's project 150 who donates the money raised to Christie's charity. Barry Thompson is the Chairman of the Insurance Institute of Manchester.
Barry launched "Barry's Project 150" at his inauguration and has pledged to raise £150,000 for The Young Oncology Unit at The Christie. This money will fund a specialist room at The Christie's new teenage cancer unit. The Just Giving page can be found online and they are currently (17/04/2014) at a fund raising total of £132,155.68!

Steve along with many others ran to try and raise 150k to build a new high efficiency particulate air (HEPA) room at the new Young Oncology Unit. The project is run by Barry Thompson who is the president of the Manchester Insurance Institute. The 2nd charity that Steve supported is the East Cheshire Hospice who provide care for the communities of Buxton, Congleton, High Legh, High Peak, Knutsford, Macclesfield, Poynton, Wimslow and anywhere in-between. As described in their own words:- "whilst we provide expert and compassionate care for people with life limiting illnesses, we also help families to smile through difficult times."

They cared for Steve's wife's granddad during his last remaining weeks of his life where they cared for him "superbly" in Steve's words. As we know running a marathon isn't easy, in fact it's quite the opposite! Steve took up running around 2½ years ago when he discovered he had gone over the 15 stone mark, so he set himself big targets to make sure he changed his lifestyle! One of these being the marathon as it has helped him lose 3 stone and got him to the fitness level he is at now. He also had to juggle his training around his full time job as Whitchurch Insurance branch manager and spending time with his family.
If you would like to support Steve with his fundraising, please email your details as he will be extremely grateful for any help!

AMBULANCE SERVICE CELEBRATES SUCCESS OF LIVERPOOL STAFF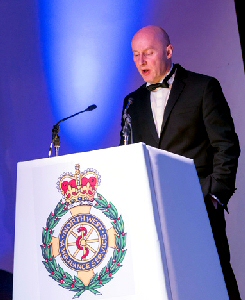 THE North West Ambulance Service NHS Trust's (NWAS) hidden gems were highlighted at the Trust's Going the Extra Mile (GEM) Awards Ceremony last week. The annual event celebrated Trust staff members who have 'gone that extra mile' for patients, their colleagues and the Service when carrying out their day to day jobs. Chairman's Special Commendations were also awarded.

The ceremony, which took place at Ribby Hall Village in Lancashire on 10 April 2014, was funded by the generosity of sponsors; Virgin Media Business, MIS Emergency Systems Limited, Physio Control, Call Vision Technologies, Dell, Conduit Global and Truck Training UK Limited.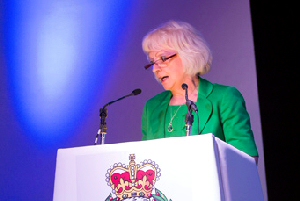 Almost 200 staff members and guests attended the ceremony which was hosted by BBC Radio Lancashire's John Gillmore. This regional event focused on peer nominated awards, special commendations and contributions made by volunteers.

From Liverpool, Frontline Staff Member of the Year Patient Transport Service 2014 was awarded to David Reid from Toxteth. He was nominated by colleagues for "always having a positive outlook and is described by as the epitome of all that is good about our patient transport service; warm, caring and professional."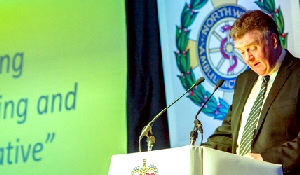 Student Learner of the Year 2014 was awarded to Frank Mills from South Liverpool. His nominator has described Frank as "having an insatiable hunger for knowledge; his strive for perfection and his incredible work ethic, having all the ingredients for an exceptional paramedic. During his time at university, Frank's world suddenly erupted when, in the first week of his new baby daughter's life, he was faced with the nightmare of having to resuscitate her. He kept his head as he saved her life…"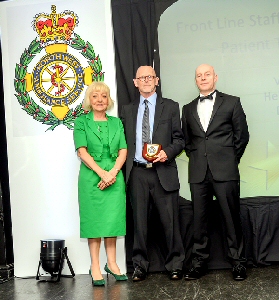 Bob Williams, Trust Chief Executive said:- "The evening was a great success and I was delighted to present the awards. Some of the actions of our staff are truly heroic and heart-warming and it really is a privilege to be leading an organisation which has so many dedicated and hard-working individuals."
CANNABIS FARM - AINSDALE
MERSEYSIDE Police have confirmed that 2 people were arrested on Friday, 11 April 2014, following the discovery of a cannabis farm in Ainsdale. Emergency services were called to a property on Knowle Avenue at about 10.50am to a report of water coming from the premises. Due to concern for the safety of the occupiers police gained entry to the premises and a search was conducted. As a result of the search officers discovered a cannabis farm containing more than 30 plants and hydroponics equipment inside. The plants and equipment were removed from the property for examination. A 53 year old man and a 47 year old woman arrived at the property whilst the Police were there. Both were arrested on suspicion of cultivating cannabis, abstracting electriCity and criminal damage. They were both interviewed by detectives and bailed pending further enquiries. Neighbourhood Inspector Jim Atherton, said:- "This case highlights yet again the fact that cannabis farms can be anywhere. We would urge people to be on their guard and to report any suspicious activity in their area to Police immediately; even the smallest amount of information can be useful. Merseyside Police is committed to tackling illegal drugs; this sort of activity will not be tolerated. Information from members of the public is vital in the fight against drug related crime. Anyone with any information is urged to call Merseyside Police on:- 101. Information can also be passed anonymously, via Crimestoppers, on:- 0800 555 111."