Lifestyles consultation underway

A consultation about the future of 3 of Liverpool's Lifestyles leisure centres is underway. The sport and outdoor recreation service needs to make budget savings of £10.5million in the next 3 years, with nearly £6.5million having to be made in the 1st year (2014/15)

The entire service has been reviewed, with a focus on the facilities, their condition, how well they are used and what the running costs are.

The consultation includes the future operation of swimming pools at Lifestyles Everton Park and Park Road and access arrangements for Lifestyles Austin Rawlinson. These 3 centres have been identified for closure or operational change because of their high operating and maintenance costs.

As a result, the following proposals are in place:-

► The closure of the Lifestyles Everton Park swimming pool, with a potential to shut the entire centre within 3 years.

► The closure of Lifestyles Park Road swimming pool, with a potential to shut the entire centre within 3
years.

► An operational change to Lifestyles Austin Rawlinson which would see it operate on a 'lettings plus' basis. This means the cCntre will remain open, but will only open for organised groups and pre-booked sessions.

The City Council is asking residents to fill out a questionnaire, giving their views on some or all the proposals, and welcome suggestions of what people would like to see in the local area to reduce the impact of the potential closures.

The survey looks to establish what people's concerns are should the centres close or reduce their opening hours, what the centres are currently used for (gym use, martial arts, football, swimming etc) and how far people travel to use a Lifestyle Centre.

The City Council's Director of Community Services, Ron Odunaiya, said:- "The scale of the cuts facing the service is extremely challenging and we need to look at all options available to us. We understand leisure facilities are hugely valued by local communities, and this questionnaire is a way in which we can get the views of people, establish all options available and look at ways in which we can reduce the impact of the potential closures. There is no doubt that in the future the sports provision we offer will be reduced and people may well have to travel further to access the service. I hope as many people as possible take the opportunity to fill out the short form and have their say on the proposals and in doing so, help shape the future of Lifestyles."

The consultation will run until Monday, 19 May 2014, and is available online. The questionnaire can also be found in all Lifestyle Centres.
1st wave of artists announced for Liverpool Arab Arts Festival 2014!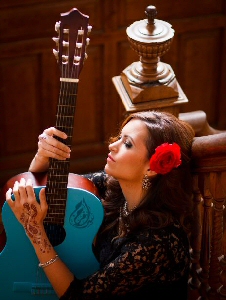 THE ever popular Liverpool Arab Arts Festival (LAAF) returns to the City for a 13th consecutive year from 7 June 2014 to 15 June 2014 and organisers are delighted to announce the first wave of artists who will appear at this multi art form festival.

Female jazz fusion singer Farah Siraj, a music superstar in the Arab world and many European countries, visits LAAF in what is her only UK show this year, in the impressive surroundings of Liverpool's St George's Hall on Sunday, 8 June 2014.

Farah Siraj has a style all her own, which she describes as Arabian Flamenco Jazz. Siraj has performed at some of the world's most prestigious platforms, including the United Nations, Nobel Prize Hall and the World Economic Forum.

Farah Siraj said:- "I am very excited to be part of the Liverpool Arab Arts Festival! This festival is one of the most prestigious in Europe and I am proud to take part in it. One of the things I most look forward to is connecting with the audience and bringing them closer to the Arab world through my music. We have an exciting program lined up and I just know it will be a special night!"

Next comes the controversial and action packed film Omar, showing at FACT on 11 June 2014. Protagonist Omar climbs the separation wall in the West Bank to visit the woman he loves. As he attempts to elude intelligence forces, he finds himself press ganged into catching a member of the resistance. Having recently premiered at London Film Festival, Liverpool audiences have a rare chance to see it at LAAF this summer.

LAAF is also delighted to announce four gripping, funny, touching short plays about Arab women in revolution by some of the UK and Middle East's best writers in Waiting For Summer at the Unity Theatre Liverpool, on 11 June and 12 June 2014. Produced by Swivel Theatre, 1 of the 4 plays has been written by renowned playwright Martin Crimp.

Sarmarda - a Diwan Theatre production, premieres at the Bluecoat on 14 June 2014. After their sell-out show at last year's LAAF, Diwan return to weave lyrical storytelling with musical wiles in a new show based on Fadi Azzam's novel Sarmada, long listed for the Arabic Booker Prize in 2011. Far from this world lies a village effervescent with surreal magic, where sex and fantasy, transmigrating souls, potions and soothsayers conspire to bring a remarkable contemporary of the Arabian Nights. With effortless dexterity and an easy style, Louai Alhenawi and Alia Alzougbi create another explosive performance.

If you did not know... a Sarmada is a word created by the author, a derivative female form of the noun-verb 'to perpetuate' or 'perpetual'. The title places women at the heart of this story that spans several generations, from Syria to Paris and back again.

There's also a major exhibition commissioned by LAAF and devised especially for host venue the Bluecoat of artwork curated by Kalimat magazine editor Danah Abdullah showing throughout the festival and extending to 29 June 2014. Choose Your Own Adventure plays with the format found in old board games and children's books. Arab designers are invited to imagine new worlds through 1 of 8 prompts. Themes include transportation, the future, urbanism, lifestyle, and current affairs.

A 2nd exhibition will also run at the Bluecoat throughout the festival from 7 June to 17 June 2014. Al Noor-Fragile Vision has been created for LAAF in collaboration with DaDaFest, British Council and Arts Council England. Rachel Gadsden's methodology of creative engagement and delivery articulates the notion that, whilst acknowledging political and religious differences, arts and culture can serve to promote a common ground for discourse and development. Her work explores themes of fragility and resilience, and the universal and deeply positive desire to survive. Countries involved in this exhibition include Bahrain, Oman, Saudi Arabia and Qatar. This event is a series of workshops which will lead to a complete exhibition later this year.

Boasting a huge range of events, the 9 day long festival will take place at various high profile venues across the City including the Bluecoat, FACT, Unity Theatre, St George's Hall and Sefton Park Palm House. This year LAAF will coincide with Liverpool's International Festival for Business.

This eclectic festival will cover a plethora of cultural mediums and genres, with family activities, visual arts, film, performance, music, dance, food, 2 book launches and interactive workshops. People of all ages and cultures will find something to interest them.

A&E staff won't kiss it better this Easter… it's for real emergencies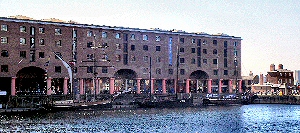 ON Friday, 9 May 2014, the Liverpool Art Prize will once again return to the City for its 7th successive year. Managed by Metal, the Art Prize celebrates and nurtures the creative talent of artists based or born in the Liverpool region and this year 3 lucky entrants have been successfully shortlisted as finalists.

The exhibition runs for 6 weeks between 9 May 2014 to 21 June 2014 and returns to its original home at Edge Hill Station for 2014, after moving to the City Centre in 2013 as part of the 25th Anniversary celebration of the historic Albert Dock. This year Metal are delighted to present the work of three artists, Brigitte Jurack, Tabitha Jussa and Jason Thompson, to coincide with the International Festival of Business' Cultural Programme, IFB Culture. Each of the artists have created new work in response to being shortlisted for the prize.

Wirral based Brigitte Jurack's sculptures and installations seek to trigger memories of being, in place and in time. For her entry she has prepared a new body of work named 'The Explorers Are Gone for Tea'. In this work, her interest in orienteering, map reading, interpretation and re-evaluation will be played out.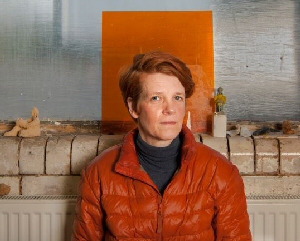 Tabitha Jussa's socio-political photographic work has captured match day crowds and abandoned social housing estates. Her recent large scale compositions examine whether physical spaces and buildings define who we are. Her entry intends to build upon this body of work by examining how other UK Councils have dealt with mass displacement and empty housing with a view to a comparison between the UK, Europe and the rest of the globe.

The final entry, Jason Thompson's paintings take inspiration from mechanical, botanical and anatomical diagrams. Their repetitive patterns are made by copying, mirroring and or echoing other parts. Structures are formed by this feedback process and it is as though the painting begins to paint itself, like a natural evolutionary process.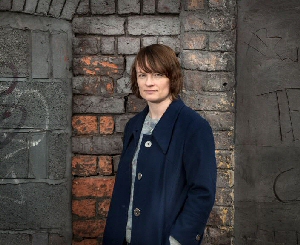 They will each be competing for the coveted main prize of £2000 and an invitation to create a solo exhibition at the Bluecoat in 2015, with the winner being selected by a panel of expert judges - Pavel Büchler, a Czech-born, UK based artist, teacher and occasional writer, Francesco Manacorda, Artistic Director of Tate Liverpool and Simon Poulter, new media artist and Metal's Associate Curator. Visitors will also get the chance to vote for their favourite piece resulting in a People's Choice Award of £1000. There will be a special awards ceremony on 18th June announcing the winners.

Jenny Porter, Project Manager at Metal Liverpool said:- "The Liverpool Art Prize and Liverpool Art Month provide a platform for local artists to showcase their work, demonstrating the wealth of creative talent in the City. It is crucial to continue to support our creative communities and the Liverpool Art Prize is one way of recognising these talents while offering audiences an insight into the creative practices of people living and working here."

Last year Tabitha Moses became the 1st artist to win both the People's Choice and the overall prize in the same year. She will be presenting a solo exhibition of her work at the Walker Art Gallery during 2014.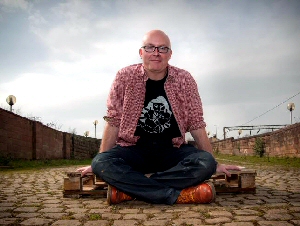 Metal are also delighted to announce a fantastic opportunity for artists to win residency opportunities , the first being a yearlong studio residency at Metal's Edge Hill Station open to any UK based artist. The second, a month-long residency to China in partnership with Shanghai Art School which is open to any North West based artist. The closing date for both applications to be considered is 9 June and the lucky winners will be announced at the awards ceremony on 18 June 2014. Application details are available on Metal's website.

The exhibition will be accompanied by a series of events and exhibitions happening in and around the City Centre programmed by a consortium of the City's studio groups and independent arts organisations for Liverpool Art Month. This year's highlights include Movie Cars Exhibition by Mark Harrison and 104 Duke Street Studio's proudly showcase its residing Artists' individual projects in the studio's debut exhibition, amongst many other exciting events involving local artists.

More information can also be found at:- liverpoolartprize.com and on:- metalculture.com.

Dod you know? Metal at Edge Hill Station was founded by Jude Kelly OBE in 2002 and provides innovative, multi-disciplinary residency space for artists from the UK and overseas in Liverpool, Peterboroughand Southend on Sea. Edge Hill Station is the world's oldest standing passenger railway station, still in use, and it possesses a proud history of innovation, aspiration and technology. In 2009 Metal completed a major renovation of the Engine House, Boiler Room and Accumulator Tower at Edge Hill Station, after successfully raising capital funding from Kensington Regeneration, Merseytravel, Northern Rail, Railway Heritage Trust and Network Rail.

Also did you know that The Prize has continually attracted sponsors from the local business community and that this year's sponsors include:- ABW Architects, Barefoot Wine, Bill Elms Associates, McCoy Wynne, Middle Distance and Ultimate Holding Company?