Development of new app places mental health and well being in the hands of young people
A new app has been co-created by a group of 16 to 25 year olds to help young people affected by mental health issues. The project has been led by leading arts centre FACT, in collaboration with Mersey Care NHS Trust and Red Ninja Studios, and has been funded by Comic Relief, Nominet Trust and the Creative Skills for Life initiative.

The In Hand App has been developed in response to growing concerns over mental health problems among under 18s, with one in ten now thought to be living with a diagnosable condition in the UK. The app acts as a simple, digital 'friend' that promotes mental well-being and offers support through some of the difficult moments that many young people face.

Using a traffic lights system, the app allows users to communicate how they are feeling and empowers young people to control feelings of stress, anxiety or depression through suggesting simple actions. The app also aims to raise awareness and understanding of the steps individuals can take to manage their own mental wellbeing on a day to day basis.

Charlotte, one of the young people who has worked on the project said:- "I genuinely feel that this app will be useful for young people in general, not necessarily just those dealing with the effects of mental health. Stress and anxiety is common in most adolescents and it is important to us that we can reach out and support other young people in the local and wider community."

Louise Latter, Young People's Programmer at FACT said:- "The creation of In Hand has been a real joined-up effort, but essentially has been developed by young people for young people, which we feel is vital to the success of the app. Managing mental health is a sensitive issue and there is no 'on size fits all' approach. We listened to the things that were important to young people and have made the app customisable so that each user can tailor their own individual journey."

The In Hand app will be officially launched at an event at FACT on Wednesday, 14 May at 4.30pm.

In Hand is just one project created by Freehand, the Young People's Programme at FACT working with 13 to 25 year olds in film, art and technology. FACT engages participants as producers as well as consumers of digital media, creating new forms of collective learning and expression, new tools and platforms for representation and dialogue.

Working at a pace that respects participants' needs, FACT works closely with partner organisations to ensure projects are sustainable, support participants and provide longer-term cultural development.

In Hand has been created as part of the Innovation Labs initiative, funded by Comic Relief and Nominet Trust. Further support has been provided by The Creative Skills For Life initiative, funded by Creative England via the Government's Regional Growth Fund, and managed by Creative England in collaboration with Creative Skills For Life and NHS England.

For more information on projects at FACT visit:- fact.co.uk/projects.
FAREWELL CONCERT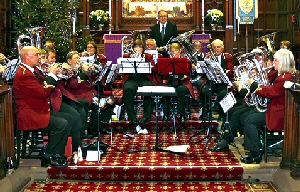 MARSHSIDE Brass Band's Farewell Concert for Outgoing Musical Director Peter Leary. Peter Leary is to lay down his baton as conductor of Marshside Brass Band as he moves away from the area to pastures new. To celebrate his time at the band and for us to say thank you and farewell, he will conduct Marshside Brass Band in his final concert at Emmanual Parish Church, Churchtown PR9 9PR, on Friday, 25 April 2014, at 7:30pm. Tickets are £5, including refreshments, and will be available at the door. Peter has been musical director of Marshside Brass Band for the past 7 years. Under his leadership the band's numbers have greatly increased and he has made a marked improvement to the quality of our performance. Rehearsals have always been productive and fun; a perfect combination. Peter has had a distinguished career in performing, teaching and directing music, at all levels and it has been a privilege and honour to have him leading and teaching us for so long. Marshside Brass Band would like to take this opportunity to thank Peter for his time with us, and wish him well for the future. More information about Marshside Brass Band can be found on the band's website.

£28m cigarette smuggling gang jailed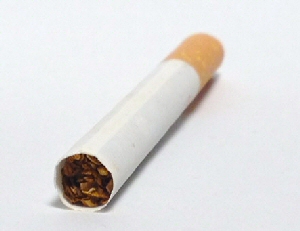 7 men have been jailed after HM Revenue and Customs (HMRC) smashed a £28 million cigarette smuggling conspiracy. The gang imported low grade and counterfeit tobacco, which was then sold across northern England and Scotland. They were tracked down with the help of fingerprints and DNA found on discarded cans and bottles at sites where they had been transferring loads of cigarettes.

Ringleader Kamaran Khader was jailed for 6 years for his role in planning the criminal operation sourcing the cigarettes and tobacco and arranging their delivery. Once in the UK, the goods were transported to industrial storage sites in Blackburn, Oldham, Essex, Ascot and Slough.

Jo Tyler, Assistant Director, Criminal Investigation, HMRC, said:- "Khader and his gang were heavily involved in the importation and supply of illegal cigarettes. These men were making substantial criminal profits at the expense of the taxpayer and, by feeding the black market, were depriving honest retailers of the chance to earn a living. But, they were lazy when it came to clearing up after themselves, leaving evidence behind that proved their involvement in this crime. Cigarette smuggling is a serious criminal offence and today's sentences reflect that. HMRC is committed to identifying and bringing to justice those who are involved in this type of crime."

The group came to the attention of HMRC in 2010 after officers found 390,000 cigarettes inside a transit van and a further 780,000 cigarettes hidden between sheets of insulation at an address in Blackburn.

The gang were also linked to a seizure of 840,000 Jin Ling cigarettes in September 2011 in Oldham and a shipment of nine million Golden Eagle cigarettes which arrived in Southampton in April 2012.

HMRC officers began to track the gang and observed a meeting between five of them in Essex in May 2012. They followed them to a local storage unit and discovered a further 1.4 million illegal cigarettes and a plastic carrier bag containing £84,400 in cash.

In January 2013 HMRC officers intercepted a van containing 270,000 cigarettes at an industrial unit in Ascot and in January 2013 they found 1.8 million duty free cigarettes at a site in Slough. The men were jailed at Manchester Crown Court on Thursday, 10 April 2014 and Friday, 11 April 2014 by His Honour Judge Mansell QC.
Gateway route transformed
A KEY route in Liverpool has taken on a new look in recent months as it has been transformed with major environmental improvements. The work at Great Howard Street is part of the Green Print for Growth programme which is aimed at improving the environmental quality of life in North Liverpool and attracting investors and visitors to the area. The £200,000 works, which have taken place over the last three months, has seen large swathes of overgrown shrubs and trees removed, opening up views which have not been seen for years. They have also involved the creation of a pocket park by Glegg Street and Stone Street, the painting of all street furniture, landscaping of planted areas, cleaning of stones and new signage installed. During the work, metal railings, hidden from view because of overgrown greenery, were unearthed and they have been recycled for use in parts of the scheme while "a golden ribbon" of pathways has been created using a shale type material. The works was carried out by Glendale and housing associations Plus Dane and Riverside. The improvement works were undertaken for Plus Dane by its IN Environmental Services (INES) team, a social enterprise established to deliver grounds maintenance and gardening services across Merseyside and Cheshire. Among the workforce were 10 apprentices, employed by Glendale, who were recruited through a Jobs fair organised by Stephen Twigg MP. Joe Anderson, the Mayor of Liverpool, recently inspected the work. He said;- "This has been a stunning transformation of Great Howard Street, one of the City's main arterial routes and the type of scheme we want to carry out throughout the City. With the International Business Festival, the return of the giants and other events we are going to have millions of visitors to the City and it is extremely important that it looks at its best. And as well as creating a much improved route, this work has also helped young people get on the employment ladder – it is a real success story for the City."

Joe Feeley, head of environment services at Plus Dane, said:- "This has been a big project for us to undertake and the transformation of the area has been remarkable. It is wonderful to see how the months of hard work have paid off and the amount of pride the INES team have taken in the job."