Formby's Good Friday - Walk Of Witness 2014
Photographs by Patrick Trollope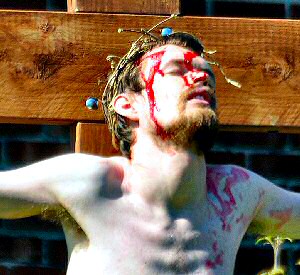 THIS year's event was different from other years, as the annual 'Walk of Witness' not only had a re-enactment of the trial of Jesus in a static location, but also the Walk Of Witness itself was made part of it. This event has been run for many years now and is one of the main parts of community life; it is run by Churches together In Formby, Altcar and Hightown (CtiFAH). This event has grown bigger and bigger over the years and the warm weather on Good Friday must have helped as the turnout was one of the largest yet. The event this year started in the centre of Formby Village, with the Walk Of Witness, then progressed down Chapel Lane, onto Brows Lane, and finished at the Formby Pool. Along the way a pony was used to take Jesus ahead of the procession and actors performed to an audio track which was broadcast along the route. Dressed in costumes they provided a very colourful sight as they performed and then joined the procession as it crept down the centre of the Village. Behind the main body, many of Formby's residents followed. The procession ended on a grass field by the side of the swimming pool building. At this point the event took on the more original format with a very moving re-enactment service being held, again with many characters in full costumes and a good, clear audio commentary. Some residents said they missed the old style of service that had everyone singing hymns, but others seemed to really enjoy the new form. "We need to adapt to the needs of a growing village community. We have a large age group we have to think about and keeping all happy is very hard. We need to think about the young families and then the massive rise in those of retirement age, who have come into the village, thanks to the development of the new retirement homes and shelters. We think this was the best solution for Formby's needs and one that on the face of it, appears to be very successful." One of the parishioners taking part told us. We have some video highlights for you to see at the end of our photographic coverage, or you can alternatively click on here to see it in higher resolution, via our Silverlight Player. If you attended, please let us know what you thought of the event by emailing us to:- news24@southportreporter.com.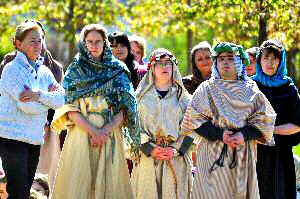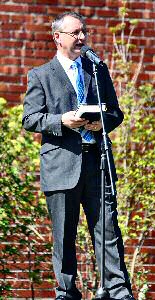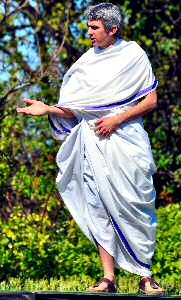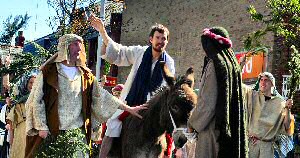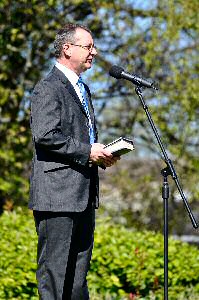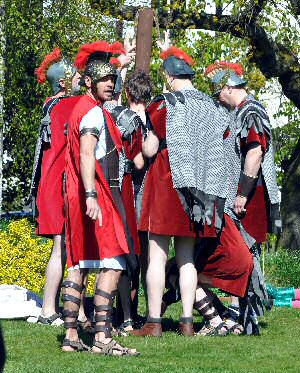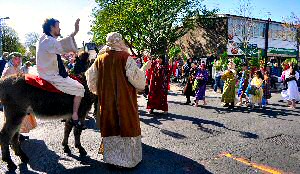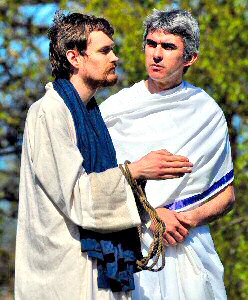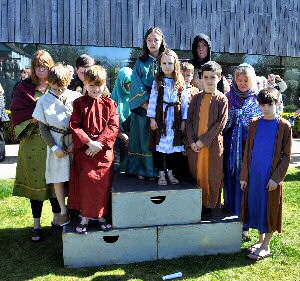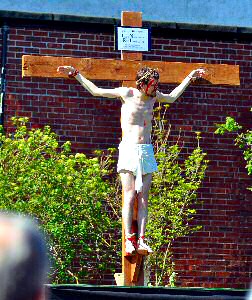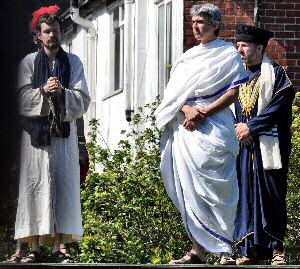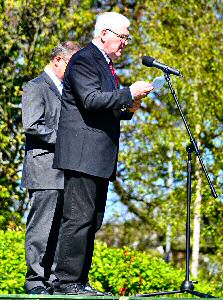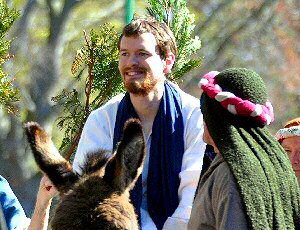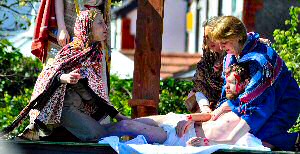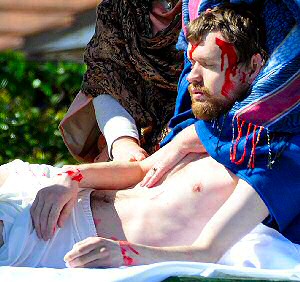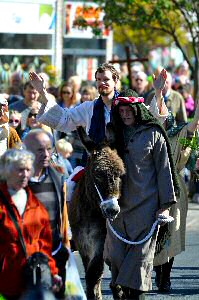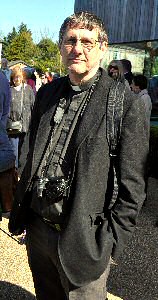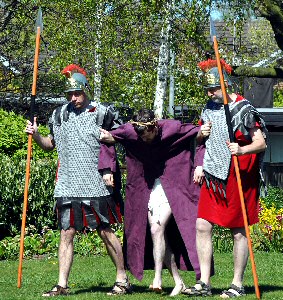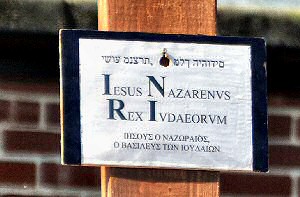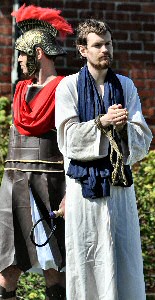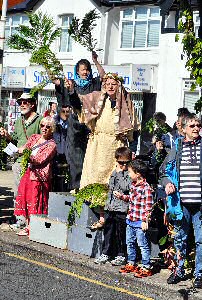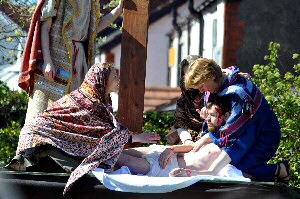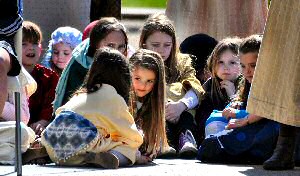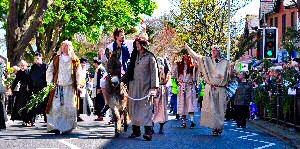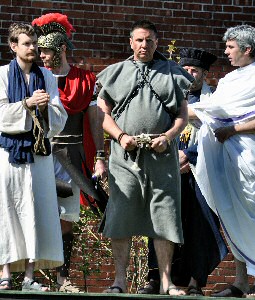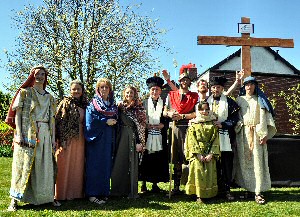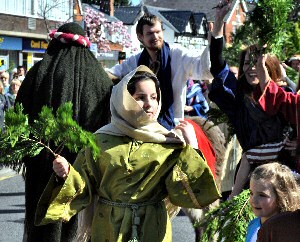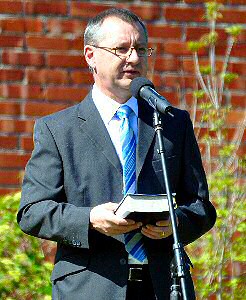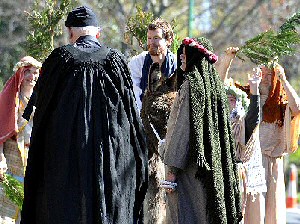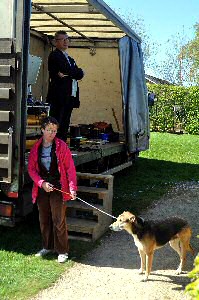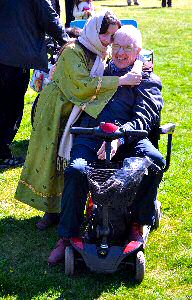 Page 1 of 3
We hope you liked the photos, but please, don't copy them. Please help us to keep our copyright intact and to keep this site online. Click on here now.