Good Friday "For James" charity event
Photograph by Patrick Trollope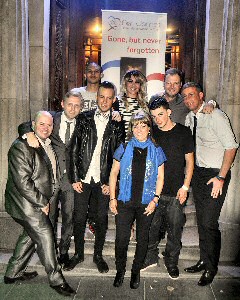 ON Good Friday First National Wine Bar on James Street, Liverpool, hosted a charity event for the "For James" charity. The event was organised by Stuart and Denise Fergus, to raise funds for the James Bulger Memorial Trust.
Many will remember the horror of what happened in February 1993 in the Bootle and Liverpool areas of the United Kingdom, but many do not realise that a charity is now running so that James Bulger will never be forgotten.
The Trust, which was set up in his name, aims support young people who are disadvantaged by reason of having become the victims of crime, hatred or bullying. They do so by providing cost-free travel and holiday accommodation for such children and their families, along with a range of other tangible rewards, as deemed appropriate by the Trustees or their appointed representatives, and they support other organisations benefiting children in similar circumstances, as deemed appropriate by the Trustees. To do this they require funds; and helping to raise some of that money has been raised via the event on Good Friday, called the:- "Good Friday Night Out".
Taking part at the event on 18 April 2014 (Good Friday), were X-Factor Chris Maloney, Kameelion (Ben Williams), Redd, Click 22, Reece Lightning, R Gaz and Jet along with rising star MattyH. plus lots more. This was a fantastic night and raised lots of funds for the Trust.
To see our photographic coverage of this event please click on here now. Also to see a few video clips of the activities that took place, please see our Facebook Page.
If you want to get involved with the Trust, donate or help raise funds for them, visit:- forjames.org and help them to help others and to help James' mother Denise Fergus to continue to make a positive contribution to the welfare of others, or society in general in his name.
| | | |
| --- | --- | --- |
| | Click on to read on! | Click on to read on! |
B.O.A. 70th Anniversary DVD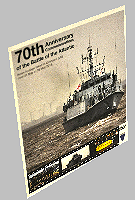 THE video footage we have taken at the 70th BOA events this year in Liverpool has now been fully edited is available to buy, on a DVD, from our Online Shop, on Mersey Reporter very soon. For each DVD sold, £3.00 will go to the Liverpool's Lord Mayor's Charity Appeal. (Registered Charity No. 229539) At this stage we can only do UK postage options, but if you are outside the UK, you can still order copies, but only via emailing us:- news24@merseyreporter.com with your FULL address and we will get back to you with a postage cost and a payment link, should you wish to continue.

KEEP up-2-d

ate




with our free daily news emails.

Are you subscribed? Si

g

n

u

p

today

to

our daily email news service via... Formb

y

-

Re

p

orter

.com



If you subscribed you can keep in up-to-date with what's going on in and around Merseyside. It is free and we do not send out massive amounts of emails. Your email is kept under the UK's Data Protection Act, so you can be sure that you will not have problems.