Cilla Black - the Factual Drama
Photographs by Dave Evens, Bond Media Agency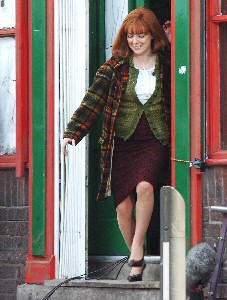 A 3 part ITV Drama is currently being filmed, by ITV Studios production, in Liverpool about one of Liverpool's most recognisable celebrities. Priscilla White, was by day a typist, but later performing in Liverpool venues including the Cavern, Zodiac, Blue Angel and Iron Door clubs when she came to the attention of the Beatles' manager, Brian Epstein. The meeting was to be the birth of Cilla Black. The TV program is being shot in and around Liverpool; pictured here is a bit about the emergence of this iconic TV character. Jeff Pope, who is the ITV Head of Factual Drama, has scripted the production and it is also said that it will also look at her friendship with the Beatles and her relationship with husband Bobby. Playing Cilla Black actress Sheridan Smith is... So will this be a gripping production or a "lorra lorra laffs" is yet to be discovered. But from what we have seen, this production will be worth watching.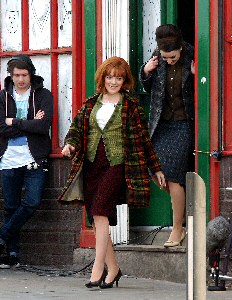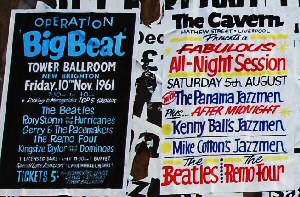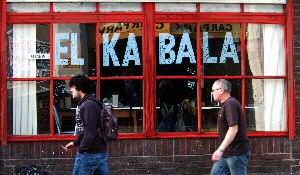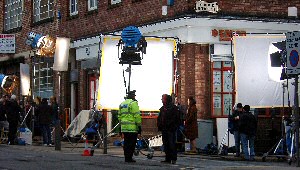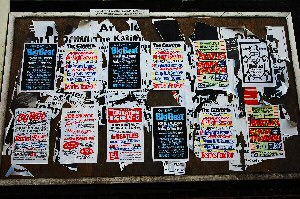 Longton VM, Lawn Mower Fund
THE Longton VM, on School Lane, Longton, Preston, PR4 5ZA are raising money for a new Lawn mower.
The club says that the fund raising is gaining momentum, but they still need help to reach our goal. You can help them through the following ways:-

Donation. If you would like to make a donation to the fund please leave it at the bar in an envelope clearly marked with your name and "Mower Donation".

Scrap Metal If you have any scrap you would like to donate please click link to contact Peter Iddon on:- 01772 614256 or via mobile on:- 00795 841 8479

Old Clothes - There has never been a better time to Spring Clean that wardrobe and the clothes you no longer want.... We do..... for more details click the link to email Carolyn or telephone on:- 01772 619166 or via mobile on:- 07899 900459.

Sefton teenager backs standardised tobacco packs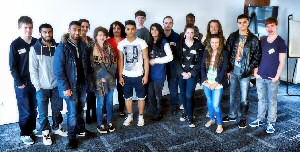 A Sefton teenager wants the Government to implement legislation for standardised tobacco packs, following attending an event this week on the power of cigarette packaging. The event was organised by Tobacco Free Futures, a social enterprise that works with Merseyside local authorities to tackle tobacco in the region. The group of young people explored how tobacco companies use glitzy and sophisticated packaging to entice young boys and girls into a life time of addiction.

Adam Shaw (18), from Brighton-Le-Sands, attended as part of the Sefton Smoking Prevention Project which is delivered by Merseyside Youth Association in partnership with May Logan Healthy Living Centre. Adam said:- "I'm a smoker and I wouldn't have started if the packaging was plain and I know many other people who wouldn't have started either. I didn't know how packaging is used to attract young people and I think that standardised packaging would take away the social identity of smoking. Standard packs are bland and boring which makes then unappealing. They also look more harmful and the colours imply that it is unhealthy, which isn't the case with the packs we have now."
The event follows the outcome of the Chantler review on standardised packaging, released earlier on 3 April 2014. The report concluded that standardised packaging would "contribute to a modest, but important reduction in smoking prevalence especially in children and young adults."

Across the North West 64% of the public are now in favour of standardised tobacco packaging according to a recent YouGov survey, with only 11% apposing. Matthew Ashton, tobacco lead for Cheshire and Merseyside said:- "It's great to see young people in Sefton taking an interest in tobacco industry tactics and making a stand against marketing through cigarette packaging. Investing in educating young people now is important to prevent them entering into an addiction before they know what addiction is. Events like today are an effective way of engaging and inspiring young people to learn more and get involved. I hope they will now go on and pass on today's learning to their families and friends, inspiring change across their communities."

Andrea Crossfield, Chief Executive of Tobacco Free Futures said:- "I am delighted that we have been able to bring together young people today to find out more about the tobacco industry and why standardised packaging is needed. Glitzy, colourful and glamorous cigarette packaging helps to attract the next generation of tobacco industry customers to replace the 1 in 2 smokers who die from their addiction. Unfortunately we see 18,000 young people take up smoking every year in the North West and this is something that needs to be prevented. We know that support for standardised packaging in Sefton is strong, 2,106 people urged the government to remove branding and protect children during a public consultation in 2012. I hope that the Government will listen and implement legislation to prevent children being targeted in the future."

So what are your views on this? Do you agree? Email your thoughts to:- news24@southportreporter.com and let s know what you really think about this topic!
Library public consultation meetings
4 public consultation meetings are to be held on the future of Liverpool's libraries, as the service seeks to find savings of £2.5 million. The Libraries service needs to reduce its £10 million budget by 25%, as part of £156 million of savings needed over the next 3 years due to cuts in Central Government funding. The scale of the challenge means there could be a significant reduction in the 19 libraries that are currently operated across Liverpool. The City Council is committed to ensuring that a comprehensive library service is retained which is close to good transport routes and fully accessible. Decisions will also take into account local needs as well as exploring opportunities to share building costs with other services and organisations. The consultation meetings are being held at venues which are large enough to host public meetings and have good transport links and parking. The 1st was held at Central Library on William Brown Street, on Thursday, 24 April 2014, but if you missed it next venues, times and dates are:-

► Tuesday, 29 April 2014, at Bridge Chapel Centre, Heath Road in Garston from 6pm to 8pm.

► Wednesday, 7 May 2014, at Central Library on William Brown Street from 6pm to 8pm.

► Wednesday, 21 May 2014, at Ellergreen Community Centre in Norris Green from 6pm to 8pm.

Director of Community Services, Ron Odunaiya, said:- "Due to the sheer scale of the £156 million savings that we need to find across the Council over the next three years, we have to make some extremely tough decisions about all Council services including the library service. In future it is doubtful that we will be able to have a library in every community, and people may well have to travel further to access the service. That is why we are really keen to hear what people think, and their ideas about how we can mitigate the impact, or do things in a different way to enable people to continue to have access to books, public information and computers."

Residents are also being asked to complete a consultation questionnaire which will give them the opportunity to have their say. The consultation questionnaire is aimed at establishing which libraries are most frequently used, what times of the week/day are popular and how far people travel to visit a library. It also asks people's views on different ways of running the service, and whether they would be willing to see community organisations and local housing groups take over buildings, or introduce local book collection facilities. The consultation runs until Friday, 16 May 2014, and the consultation questionnaire is available online or by phoning 0151 233 3069 and from libraries, One Stop Shops and Neighbourhood Health Centres. The results of the consultation questionnaire will be analysed by an independent local company. Liverpool's 19 libraries are located at:- Central on William Brown Street; Allerton; Breck Road; Childwall; Croxteth; Dovecot; Fazakerley; Garston; Kensington; Lee Valley; Norris Green; Old Swan; Parklands; Sefton Park; Spellow; Toxteth; Walton; Wavertree and West Derby.