Scouts' St George's Day Parade, Formby
Photographs by L. Trollope.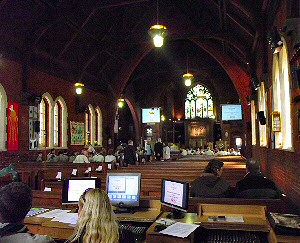 A short parade by Formby Scouts, to honour St George's Day, took place on Sunday, 27 April 2014. It commenced behind Formby Pool and proceeded to Formby's Holy Trinity Church. Flags waved in the bright sunshine, as smartly turned out Scouts, Cubs and Beavers in their assorted uniforms proudly stepped out in line. It is great that these youngsters can become the focus of community attention by being members of an organisation which strives to help them make a positive contribution to society and to realise their own potential. So it is especially sad that the costs which would be incurred in road closures plus the fact that the Police feel unable to continue escorting such events means that the traditional march from Formby Park has had to be curtailed. Besides their moment in the limelight this was also a great opportunity for young people to meet authority in a friendly way. Fortunately, with the help of volunteers able to marshal, the decision was taken to march down Elbow Lane into Brow's Lane past the brightly attired band playing lustily on the corner. All the well turned out participants appeared to be enjoying themselves as the parade made its way along and no one appeared unduly concerned about any slight delay. The salute was taken, on Brow's Lane, by the District Commissioner, Peter Morris and the County President, Ian Chapman then organisations moved on to Holy Trinity Church where a service was conducted. Proceeds from the collection were given to 'Shelter Box' (Rotary Club), a scheme whereby well equipped tents and survival materials are packed ready to be delivered very quickly to scenes of disaster such as earthquakes and floods: Another good example of encouraging young people to help others. It has been suggested that the public or public spirited organisations may be willing to contribute on future occasions to pay for marshalling and road closure. Please let us know if you have any good ideas. Or maybe you feel these events are not significant. Either way let us share your opinions. Maybe you have strong memories of your membership of an organisation like the Scouts or Guides, again do share them with us at:- news24@southportreporter.com.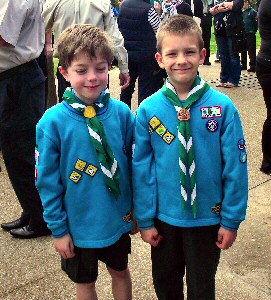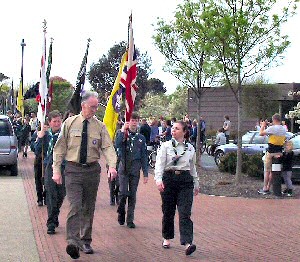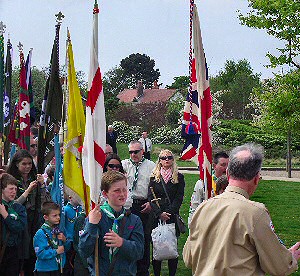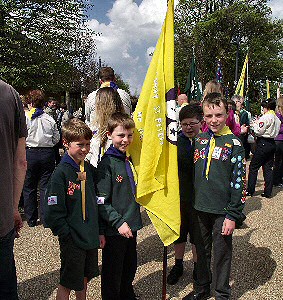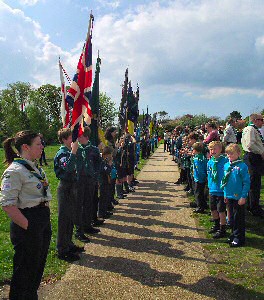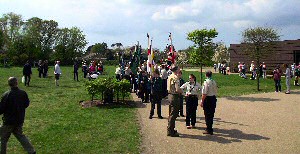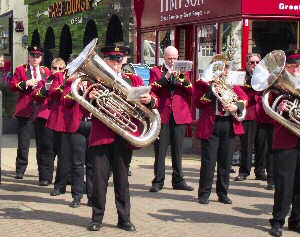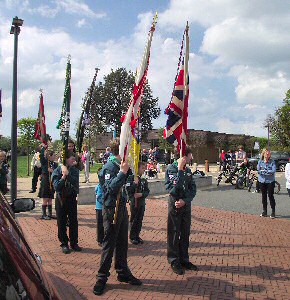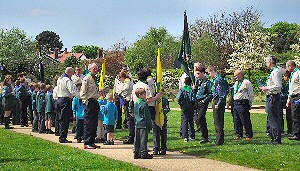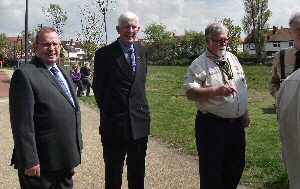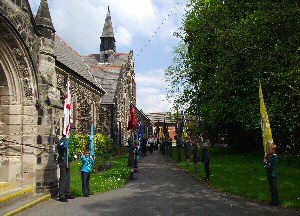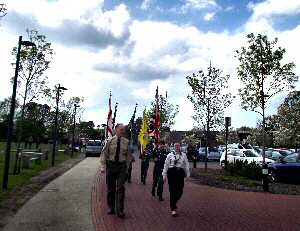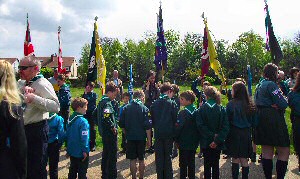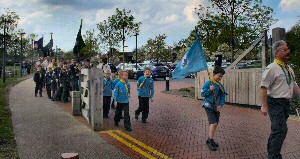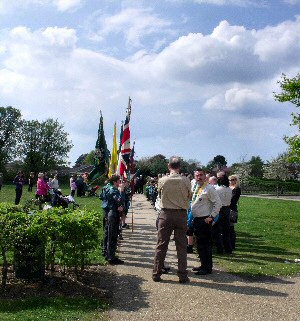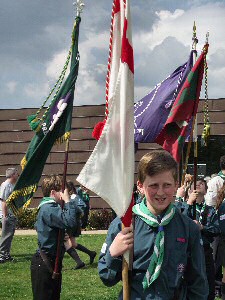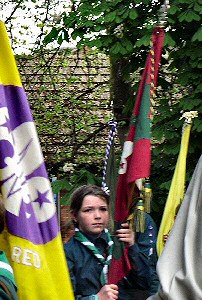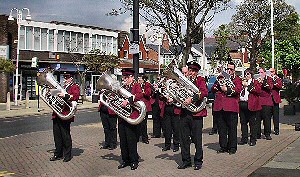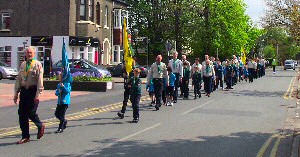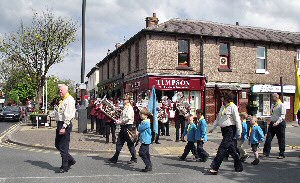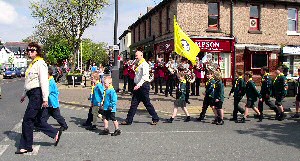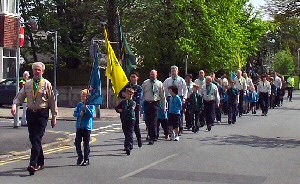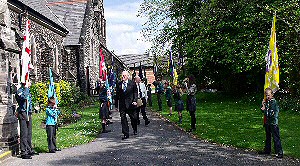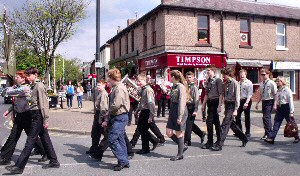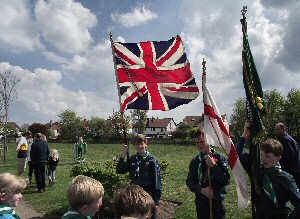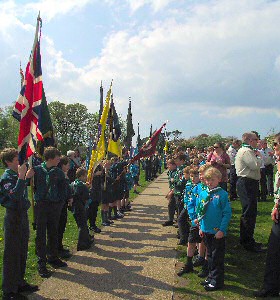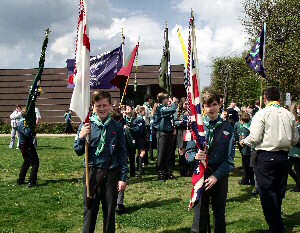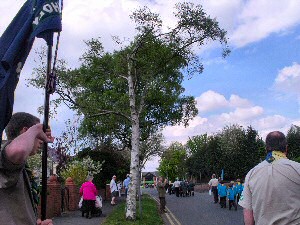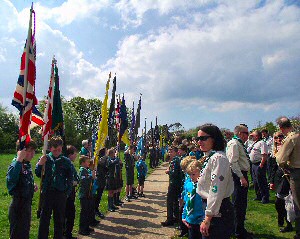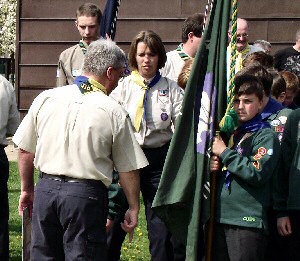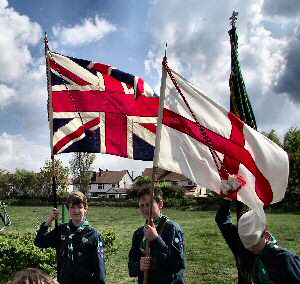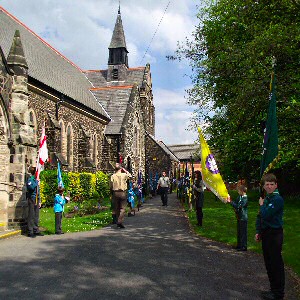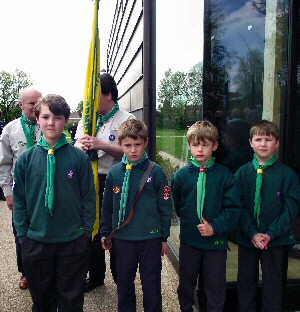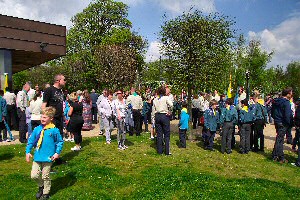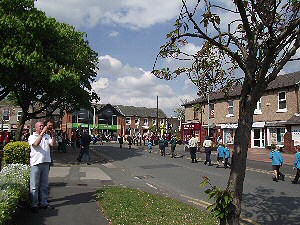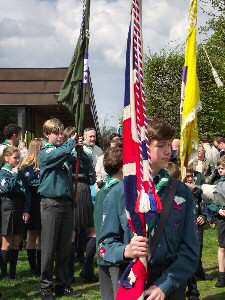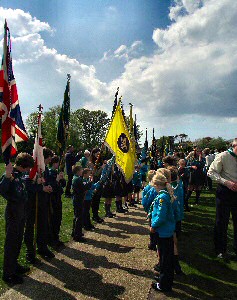 We hope you liked the photos, but please, don't copy them.
Please help us to keep our copyright intact and to keep this site online.
Click on here now to find out more.