The Fresh Dixie Project head to Southport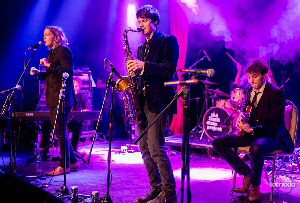 HAILING from London having met at Surrey University 2 years ago, The Fresh Dixie Project are 1 of the UK's most exciting and up and coming cross over jazz artists. Their unique sound fuses intense grooves and raucous sax lines with infectious melodies and powerful riffs.

2014 has seen the release of their EP 'Dress Pretty, Dance Ugly' to great acclaim, with their songs being rooted in jazz as well as drawing on other genres such as pop and rock giving their music that more commercial and crossover appeal.
Key successes so far include Cheltenham Jazz Festival 2013 (Jazz Arena), Manchester Jazz Festival, Shambala Festival, Wilderness Festival as well as radio play/support from Tom Robinson at BBC 6 Music, Simon Raymonde at Amazing Radio and Jamie Cullum on BBC Radio 2. They also recorded a live video track at Peter Gabriel's internationally renowned Real World Studios back in 2013.

"These 5 brits are swinging in the footsteps of Jamie Cullum. With a little less pop and a little more panache, these guys are young and fresh enough to make their audience 'dress clean and dance dirty.'" - Elbjazz Festival, 2014 2014 is shaping up to be a big year for The Fresh Dixie Project as they establish themselves as real ones to watch amongst UK crossover jazz artists. Significant confirmed shows so far for 2014 include the main stage at Elbjazz Festival in Hamburg, headlining Southport Jazz Festival along with Jacqui Dankworth and a headline show upstairs at Ronnie Scott's.

Upcoming shows include Previous shows in 2014 include:- The Southport Jazz Festival,Ronnie Scott's Jazz Club (Upstairs) Cheltenham Jazz Festival 2013, G Live, Guildford Elbjazz Festival, Hamburg Manchester Jazz Festival, Royal Albert Hall (Elgar Room) The Islington, London WOMAD Festival Club 43, Manchester, Wilderness Festival Shambala Festival.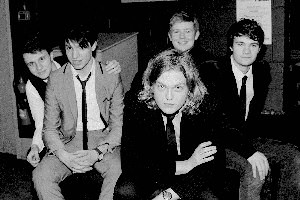 Brake welcomes tougher penalties for unlicensed drivers who kill and injure
THE UK's Justice Secretary Chris Grayling MP has announced that disqualified drivers who kill and injure will face much tougher sentences, with a maximum of 10 years for those who kill and four years for those who seriously injure.
The current maximum sentence is only 2 years for a death, and there is no specific offence for causing a serious injury while disqualified. The justice secretary also announced his intention to conduct a full review of driving offences and penalties. Visit the Ministry of Justice news page to see the announcement in full.

Reacting, Julie Townsend, deputy chief executive, Brake, said:- "Brake has long campaigned for a shake-up of charges and penalties for risky and irresponsible drivers who kill and injure on our roads. Brake supports families who have been deeply and permanently affected by selfish and risky behaviour at the wheel and we frequently hear from these families that they feel terribly let down by our justice system. As such, we strongly welcome Chis Grayling's announcement of a thorough review this year. The paltry sentences handed out for deaths and injuries caused by disqualified drivers, who have no right to be on the road in the first place, are one of the worst injustices in the current system, and Brake strongly welcomes the government's move to address this. Getting behind the wheel when you have been banned from driving is a deliberate and illegal choice, and too often leads to devastating tragedies; the penalties must reflect this."

Find out more about Brake's Crackdown campaign for tougher penalties for drivers who kill and injure on Twitter @Brakecharity, #Crackdown.

Epstein Theatre reveals new Summer Season
AS the summer starts to draw nearer, so does the exciting new season at the Epstein Theatre. The venue has already enjoyed an impressive start to the year, bringing a wide selection of music, comedy, plays, films and musicals to its audiences which is set to continue in their new season program.

Music lovers will be spoilt for choice as there is a vast array to whet their appetite over the coming months, starting on Saturday, 10 May 2014, when the biggest night in Euro-Pop, the Eurovision Song Contest is screened live at the theatre. There will be food, music, karaoke, games and competitions and promises to be a night of glitz, glamour and hilarity for lovers of all things Eurovision.

After 2 successful movie nights earlier in the year the theatre are bringing a double-whammy British film feature on Friday, 16 May 2014, where audiences can enjoy screenings of 1979 film Quadrophenia, loosely based on the 1973 rock opera of the same name by The Who and the thrilling and mad-cap MINI adventure in the 1969 classic caper The Italian Job.

The music continues on Saturday, 24 May 2014, with Liverpool's favourite Beatles tribute band, The Mersey Beatles, playing their Get Back to Liverpool show one final time, filled with all the favourite Beatles classics in one fantastic concert. Enjoy a great evening's entertainment on Wednesday, 28 May 2014, with Frank Ifield; one of the world's biggest pop stars in the early '60s, the show includes stories behind his rise to fame and songs and music of the time. Then on Thu 29 May 2014, enjoy an intimate, acoustic set from 10cc's Graham Gouldman and Heart Full of Songs. Graham and other band members Mike Stevens and Iain Hornal will leave audiences captivated as they perform a collection of some of their biggest hits.

Thea Gilmore brings her honey toned voice on Sunday, 8 June 2014. Her razor sharp lyrics and melodic flair have cemented her status as a truly unique and gifted recording artist and songwriter. She will be performing a selection of her classic hits from her extensive repertoire. Sultry seductress Millie Doller is back with a sensational new show as The Martini Lounge returns on Saturday, 21 June 2014. Unanimously regarded as the must-see Burlesque and Variety show in the UK, The Martini Lounge brings glamorous burlesque performances, variety, comedy and vocal acts together for a stylish and enchanting night of variety entertainment.

1930's style comes to the Epstein Wednesday, 2 July to Saturday, 5 July 2014, as LHK Youth Theatre Company presents Bugsy Malone. Join Bugsy, Fat Sam, Dandy Dan, Tallulah and Blousey Brown in this fantastic musical production filled with plenty of great dance routines and lots of splurge! Then returning favourite Dean Friedman is back on Saturday, 12 July 2014, performing songs from throughout his 3 decade career, including familiar chart-topping radio hits and fan favourites.

Audiences can enjoy an incredible evening of musical theatre on Sunday, 20 July 2014, with Jennifer Ellison Fame Academy. This one night action packed extravaganza showcases the students of the Jennifer Ellison fame academy, featuring scenes from some of the best loved TV, film and theatre moments as well as the biggest musical hits of recent years. Then a variety act like no other on Saturday, 26 July 2014, as LHK Productions present Liverpool's Next Superstar. Join the excitement as Liverpool's Next Superstar 2014 is crowned. From singers to comedians, watch as the Crème de la crème of Liverpool's talent is judged. Perfect fun for all the family and is not to be missed!

Rounding off the incredible banquet of music for this season on Saturday, 6 September 2014, is Dreaming of Kate. With a remarkable resemblance to Kate Bush in vocal style and appearance, the extraordinary singer and performer Maaike Breijman brings the music of Kate Bush live to the stage. Dreaming of Kate is not just a tribute band: it is a live experience.

There is something extra special for the kids this summer, as the Epstein and LHK Productions are delighted to announce that they will be launching their 1st ever Young Performer's Summer School. Running for 2 weeks, week 1 Monday, 28 July to Friday, 1 August 2014 and week 2 Monday, 4 August to Friday, 8 August 2014, each week the young people will receive expert training from industry professionals working towards an energetic and exciting performance.
For further details and to reserve a place please contact:- chloe@epsteinliverpool.co.uk.

Theatre Manager Rebekah Pichilingi said:- "After a great start to the year we are very excited for the new season. We are committed to bringing our audience a diverse range of high-quality entertainment and I can't wait for them to see all the wonderful shows we have on offer."

To check out the new Epstein Summer Brochure online also you can book by calling:- 0844 888 4411, as well as logging on to:- epsteinliverpool.co.uk. Plus if you can always book in person at the theatre box office that is open from 2pm to 6pm Monday to Thursday and from 12 noon to 6pm, Friday to Saturday.