Liverpool Arab Arts Festival announces partnership with Radio Beirut
LAAF (Liverpool Arab Arts Festival) are delighted that for the forthcoming 2014 festival they will be teaming up with a new media partner Radio Beirut, which will be broadcasting several events from this year's festival through their online radio platform. Radio Beirut is the first Radio Café in the Middle East with the central vision to disseminate the rich culture the Arab region has to offer and to provide a platform to the eclectic underground music scene of Beirut and the Middle East.

Jihad Samhat, Founder of Radio BeirutRadio said:- "Radio Beirut are very excited to be broadcasting several events from this year's festival through our online radio platform; to share with our listeners in the region and beyond. We'll also be holding a special concert happening in parallel with The Liverpool Arab Arts Festival which will be broadcast around the world, live from Radio Beirut; making a direct connection between Liverpool and Beirut."

This comes as a welcome partnership in a year where the festival can boast an attractive line up of musical events, including an anticipated performance by female Arabian Flamenco jazz singer Farah Siraj and 2 family events, The Big Saturday, and Family Day feature a big line up of music and performances including DJ Pharaoh, SiMonday,a Abdallah, Attab Haddad, Karama and The Al Awadhel Band.

Farah Siraj, a music superstar in the Arab world and many European countries, visits LAAF in what is her only UK show this year, in the impressive Concert Room of Liverpool's St George's Hall on Sunday, 8 June 2014, as she brings to the City an eclectic mix of Middle Eastern music, flamenco, jazz, bossa and pop, with lyrics in Arabic, Spanish and English.

Spanning a musical career between USA, Europe and Middle East, Siraj has performed at some of the world's most prestigious platforms, including the United Nations, Nobel Prize Hall, the World Economic Forum, the TV show Good Morning Live, MBC TV and the Antena de Oro Awards. She has also performed before many of the world's most affluent such as HM King Abdullah II and HM Queen Rania of Jordan and HE Secretary General of the United Nations, Ban Ki-moon. In addition, Farah represents Jordan annually on United Nations World Peace Day.

The internationally acclaimed virtuoso had recently released previous albums showcasing her versatility and in 2012 released The Arabian Jazz Project which focused on original compositions and traditional Middle Eastern tunes set to a jazz context.

Farah Siraj said:- "I am very excited to be part of the Liverpool Arab Arts Festival! This festival is one of the most prestigious in Europe and I am proud to take part in it. One of the things I most look forward to is connecting with the audience and bringing them closer to the Arab world through my music. We have an exciting program lined up and I just know it will be a special night!"

Music continues at the festival as a variety of artists and bands will showcase their musical talents in 2 family events which open and close the festival.

Find a diverse assortment of musical performances dedicated to the Middle East at The Big Saturday, on 7 June 2014, at The Bluecoat from London's DJ Funky Pharaoh who performs a mix of Arabic and house rhythms and Amira Kheir with an enchanting blend of jazz and soul. Also bringing their unique sounds are The Al Awadhel Band and fresh from the Royal Albert Hall Maya Yousseff. A hugely enjoyable experience for the whole family, this free event is an exciting day of music, food, culture and entertainment.

Then enjoy the musical fun of Family Day at Sefton Park Palm House on Sunday, 15 June 2014. Bringing LAAF 2014's festivities to an exciting climax, there will be a huge variety of stalls with an appealing selection of food and goodies to purchase as well as an attractive array of music and performance throughout the day. SiMonday,a Abdallah brings her fusion of ancestral Arabic rhythms, house, electronica and World music and the fantastic Attab Haddad, a renowned Oud Player, will captivate audiences. London based band Karama will also be performing, charming the crowd on the day with their inspired African and Arabic classical sound and there will be another chance to catch The Al Awadhel Band with dancers.

Boasting a huge range of events, the 9 day long festival will take place at various high profile venues across the City including the Bluecoat, FACT, Unity Theatre, St George's Hall and Sefton Park Palm House. This year LAAF will coincide with the Liverpool International Festival of Business.

This eclectic festival will cover a plethora of cultural mediums and genres, with family activities, visual arts, film, performance, music, dance, food, 2 book launches and interactive workshops. People of all ages and cultures will find something to interest them.
FESTIVAL LISTINGS
Choose Your Own Adventure
10am to 6pm, 6 June to 29 June
the Bluecoat ~ FREE
Al Noor- Fragile Vision
10am to 6pm, 7 June to 17 June at the Bluecoat ~ FREE
The Big Saturday,
12pm to 5pm, Saturday, 7 June
The Bluecoat ~ FREE
El Gusto
Director Safinez Bousbia
6pm, Saturday, 7 June
The Bluecoat ~ FREE
Hassan Abdulrazzak - A Fire Blazing Brightly
5pm, Sunday, 8 June
The Bluecoat ~ £5/£3
Tickets from:- thebluecoat.org.uk or in person at the venue
Farah Siraj
7.30pm, Sunday, 8 June
St George's Hall I £15/£10
Tickets from:- thebluecoat.org.uk
Freedom Hour
5pm, 9 June to 12 June
The Bluecoat ~ FREE
Double Bill - Crop & Winter of Discontent (U) (15)
7pm, Monday, 9 June
FACT ~ £6/£5
Tickets from:- fact.co.uk or in person at the venue
Funoon Wa Alwane
8pm, Tuesday, 10 June
Unity Theatre ~ £10/£8
Tickets available from:- unitytheatreliverpool.co.uk , on:- 0844 873 2888 or in person at the box office
Book of Gaza
6pm, Wednesday, 11 June
The Bluecoat ~ FREE
Omar (15)
Director Hany Abu-Assad
7pm, Wednesday, 11 June
FACT ~ £6/£5
Tickets from:- fact.co.uk or in person at the venue
Waiting For Summer
Unity Theatre
11 June and 12 June, 8pm
Tickets £8 & £10 available from unitytheatreliverpool.co.uk , on:- 0844 873 2888 or in person at the box office
When I Saw You (12)
Director Annemarie Jacir
7:30pm, Friday, 13 June
The Bluecoat ~ £6/£5
Tickets from:- thebluecoat.org.uk or in person at the venue
A Land without Jasmine
6pm, Friday, 13 June
The Bluecoat ~ FREE
SiMonday,a Abdullah Drumming Workshop
1:30pm, Saturday, 14 June
The Bluecoat ~ FREE
Wadjda (PG)
Director Haifaa Al-Mansour
3pm, Saturday, 14 June
The Bluecoat ~ FREE
Syria Speaks
5pm, Saturday, 14 June
The Bluecoat ~ FREE
Sarmada
7.30pm, Saturday, 14 June
The Bluecoat ~ £7/£5
Tickets from:- thebluecoat.org.uk or in person at the venue
Family Day
12pm, Sunday, 15 June
Sefton Park Palm House ~ FREE
For further information please visit:- arabartsfestival.com

Best Brazilian Act 2013 Award winners Da Lata to headline UK's biggest Brazilian carnival event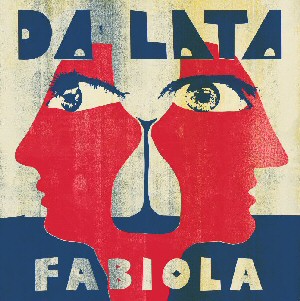 THE very best of Brazilican music and culture comes to the streets of Liverpool again this year, and organisers of Brazilica are delighted to reveal the huge host of top bands and artists that will be performing on Saturday 19 July when Brazilica Carnival Day takes over the City centre, rounding off a week long programme of festival events! As well as a fantastic evening parade which will fill the City's streets with colour, sparkle and music, Williamson Square will for the fourth year running, host a music stage throughout the day and evening.

Da Lata, the 2013 Lukas Award winners for Brazilian Act of the Year, will be headlining this year's festival on the main Williamson Square stage. Audiences can enjoy their exciting Afro Brazilian sound and this year marks the 20th Anniversary of this 7 piece band which is led by Chris Franck and Patrick Forge with Brazilian Jandira Silva on vocals. Having re-ignited after a 10 year hiatus, the group have gained critical praise and re-established their reputation for blowing audiences away after their long awaited new album Fabiola was released last year.

Expect a high energy performance as Ziriguidum will be performing plenty of modern Brazilian Carnival music. The group,
which can number from 15 to 40 musicians will be joined by renowned singer Fabio Allman, frontman for Rio superstars Monobloco who are featured on the official 2014 World Cup song The World Is Ours. Fabio, a showman used to performing all over Brazil to 100,000 people a time and Ziriguidum who are part of the Carnaval Transatlantico project; performing at some of Rio de Janeiro's most prestigious music venues, come together with a very special performance.

Next on the line up, keeping the crowds dancing in the street is Brazilian funk and samba band Afro Samba. This 8 piece band are set to bring an exciting assortment of their mix of traditional and original songs with their own unique blend of Brazilian funk and samba.

Taking audiences on a musical journey to the heart of samba, Sambatuc return to Brazilica after they stormed the show back in 2010's festival. Consisting of forty dancers and percussionists the group bring the pure energy of samba all the way from Paris to the main stage in Liverpool.

Rounding off this year's incredible line-up is the North West based bossa nova band Marissa. This 5 piece band, fronted by singer Marissa Camacho will be performing an exciting set of classic, original and new bossa styles.

Samba schools from around the UK who are visiting the festival and participating in the parade will also appear on stage throughout this scorching spectacle of samba.

Mike Doran of City Central BID, Brazilica Festival Partner said:- "Our relationship has developed over many years and it is an absolute pleasure working with the team at Brazilica, to bring the very best of Brazil to the streets of Liverpool for the benefit of the local businesses and visitors."

Be sure to get down to Williamson Square on Saturday, 19 July 2014, for a real carnival bloc party in the heart of Liverpool!

Keep up to date with Liverpool Carnival Company's events on Facebook Page.
New look for CityLink buses ready for summer tourism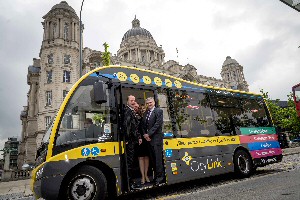 THE Merseytravel's new-look CityLink buses was unveiled on 27 May 2014, in time for the influx of visitors who are expected for this year's International Festival for Business 2014.

CityLink is a frequent circular shuttle service around Liverpool for people using the City's leisure and business facilities, including conferences, exhibitions and local attractions. The service visits all of the key attractions around the City, including the world heritage waterfront, cathedrals, museums and shopping areas. The service can be accessed from a range of stops around the City and key arrival points at Liverpool Lime Street station and the Cruise Liner Terminal.

To raise awareness and to accommodate visitors for the busy summer season ahead, Merseytravel is re-launching the service
with new-look branding and a range of hop on hop off fares. The scheme has also been developed in conjunction with Marketing Liverpool to improve access to the City's attractions.

Councillor Ron Abbey, Merseytravel's Lead Member for Bus, said:- "CityLink is one of the best ways to see the City's attractions, offering great value for money, and is perfect for people wanting to make the day their own without a tour guide. Just buy a day ticket and hop on and off to your heart's content. It's also been great to work with Marketing Liverpool on this project as we believe that the responsibility of showcasing the City doesn't stop at one organisation. Strong and meaningful partnerships with the City's stakeholders are essential to the delivery services that meet the needs of our customers. CityLink is an excellent example of turning this into reality and we are delighted to be part of the action."

The growth of Liverpool's visitor economy is positive and the importance of the CityLink service plays a key role to the visitor experience, supporting high profile events in the City such as IFB 2014.

The festival is the largest global concentration of business events during 2014. Running across 7 weeks from 9 June 2014, it will attract business delegates and trade intermediaries from around the world. The IFB Hub will be based at Merseytravel's headquarters at One Mann Island, offering high class facilities and services, including meeting and conference rooms, for visiting delegates.

The CityLink service will be integral to the success of IFB 2014 and the long term promotion the City as a key tourist destination.

Chris Brown, Director of Marketing Liverpool, said:- "The re-launch of CityLink is welcomed as we enter a busy season ahead. It is a reliable service which allows residents, businesses, visitors and students to move around the City with ease and in a cost-effective way. It is imperative our communication to these respective audiences comes from across the City, and we are asking for hoteliers and attractions to get behind the service and champion the ease of public transport. We are delighted to be working with Merseytravel to provide these services for IFB delegates and how the integration of the It's Liverpool brand has been executed on this service. In order for the City brand to be successful it relies on the strong and meaningful partnerships with the City's stakeholders, private sector and partner organisations. This is essential to the delivery of effective place branding campaigns."

James Rush, Chair of Liverpool Hoteliers Association, said:- "Liverpool Hoteliers Association is delighted to see the re-launch of the CityLink bus as it really gives our guests that much needed link and easy access around the City. Those visitors play a big part in our overall economy, particularly during the summer months, and this is our chance to showcase the strong partnerships that we have as well as an opportunity for everyone to work together."

CityLink uses three buses, operating a regular service of every 12 minutes between 9am and 8pm. New tickets prices are £1.20 for adults and 50p for children for a single fare. Or hop on and hop off all day for just £3 for adults and £1.50 for children.
For more information about the service, visit the Mersey Travel website.

The new bus wraps have been designed to reflect what Liverpool has to offer in terms of attractions, shopping and culture, so what do you our readers think of the new look? Email us via:- news24@southportreporter.com with your views!