Transport initiatives support health, wealth and the economy
TRANSPORT schemes that support economic growth and the ethos of a 'greener' Liverpool City Region has resulted in a huge take-up of cycling and the equivalent to much fewer car journeys on the roads, according to a new report. Progress on the Local Transport Plan 2013/14 has just been published, outlining the key successes in making it easier for people to travel around the region. It is developed and delivered by Merseytravel together with the five Merseyside local authorities. It shows how we're supporting the economy, reducing the impact that transport has on the environment, and how we're helping to improve health by encouraging more walking and cycling. As a result of this work, figures show that:-

► There has been an increase in cycling by 45% since 2006/07.

► A total of £26,531 million was spent on maintaining Merseyside's transport network in 2014/14, a 6% increase on 2012/13.

► Emission reductions are down by 208,858 tonnes, which is the equivalent of 43,276 fewer car journeys on the roads.

► A total of 36% of the population on Merseyside engaged in active travel such as walking and cycling at least once a month compared to 14% in 2009/10.

► According to the most recent survey undertaken by Passenger Focus in Autumn 2013, 88% of the public were satisfied with public transport

Merseytravel's Chair, Councillor Liam Robinson, said:- "It's great to see that the work we're doing is resulting in a low carbon future, with a transport network and culture that contributes to a thriving economy and the health and well-being of our communities. Once again, excellent progress has been made in improving the local transport network and this report highlights some of our main achievements in what continues to be financially challenging times."

A number of important transport programmes are also being delivered which are vital to transport users, the economy and which protect the environment, including:-

► The launch of 'My Ticket', a pilot project for young people aged 15 and under to reduce the cost of travelling by bus by up to 50%.

► In October 2013 the City region was designated a Better Bus Area, securing £2.7million from the Department for Transport to improve bus services in some of our most deprived areas.

► Securing £800,000 from the from the DfT's Clean Bus Technology Fund to reduce pollution levels from 59 local buses.

Other works taking place include the construction of the Mersey Gateway Crossing, following £270m government funding to Halton Council; the building of Sefton Council's £19.5m Broom's Cross Road between Thornton and Switch Island to provide a bypass for the communities living along the existing route; and the installation of 124 electric car charging points across the City region to support the reduction of carbon emissions from transport. This successful delivery has led to more funding including confirmation from the Treasury that £34m will be invested in transport in the City region. Cllr Robinson said:- "We are now entering the final year of delivery for this Local Transport Plan. Major changes have been made to the way that transport is funded and governed locally, especially with the setting up of the new Liverpool City Region Combined Authority. We will continue to work with our partners to ensure that transport is at the heart of the future growth of the City region. To reflect the changes in governance arrangements and to move forward the transport agenda, a new Liverpool City Region Local Transport Plan, which will include Halton, will come into effect from April 2015."
SOUTHPORT ROCKS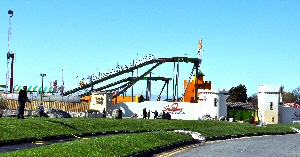 CHERE Lloyd, due to headline at Rock FM's Southport Rocks open air music event at Southport Pleasureland Arena on Saturday, 19 July 2014, has been pulled from the line up by her management company. An administrative error led to a bookings clash with the star being obliged to honour another agreement. Southport Rocks' promoters are said to be extremely disappointed after Lloyd's booking had been signed off and claim they are working on a replacement headliner and believe they are close to signing the deal, but cannot yet confirm. In addition to the headline act the event presents a stellar line up of young, up and coming acts. Costing just £3 a ticket, the event will run from 5pm to 9pm and includes other top young musicians:- Sam Callahan, Janet Devlin, Harry Mondryk, Bailey McConnell, Kitty Bruknall, Gabz, Jordan O'Keefe, Giles Potter, Mr Zip, New Bounce, Matt Fitzgerald, Redd, Deedee Loves Me, Tiger Heart, Goodnight April, Amy-Jo Clough, Justin Fehler, Chris Atkinson, Jack Walton, Myth of Unity, XOXO with more still to be announced.* All the artists have performed on either the Xfactor or Britain's Got Talent over the last few years and have all been featured on ITV. The biggest public music event in Southport hosted this year at Southport Pleasureland's new grassed open air events arena is the first of many. Tickets are available at the Southport Pleasureland ticket kiosk, from:- rockfm-offers.co.uk/southportrocks/ and on the door.

* All artists subject to availability

'Arts Star'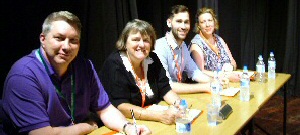 STUDENTS from Range High School took part in their bi-annual 'Arts Star' competition recently on 8 June 2014. They entered their 'talents' to gain points for their House, and finalists were chosen to perform in public venues such as Formby Festival.

The competition was judged by outside visitors Kevin Grimes, Angela Mockler, Samantha Heap and former Range student Tom Woods, who has just completed his second year studying at LIPA (Liverpool Institute of Performing Arts).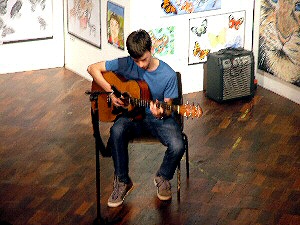 Mrs Grace, Head of Drama at Range said:- 'We always try to get an ex-pupil who has pursued the arts in to be one of the judges. Peter Dillon, an ex-student who went on to study Music Composition at Middlesex University, London has returned to judge in previous years. It is particularly fitting to have Tom with us this year as he was one of the finalists in our first ever Arts Star."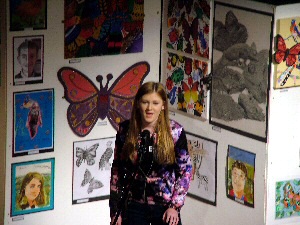 Tom said:- "I've had a great day. Everyone was so talented - I hope they keep it up like I did."
ISLE OF MAN STEAM PACKET COMPANY HELPS SPREAD A LITTLE LOVE AT THE CURRAGHS WILDLIFE PARK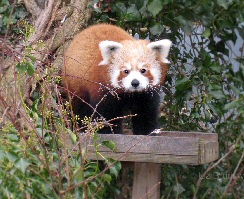 WHEN bosses at the Curraghs Wildlife Park found new partners for 2 lovelorn residents, the Isle of Man Steam Packet Company was on hand to lend its support. In the past few weeks the Company has helped transfer a male Red Panda and a female Brazilian Tapir to the Island, so they could move into their new home in Ballaugh. The Park already has a pair of Red Pandas, but the new male Kush, from the Highland Wildlife Park in Scotland, will mate with the Park's breeding female in the next year or so. Curraghs Wildlife Park General Manager Kathleen Graham said:- "The Panda enclosures have never been better to view as there is so much activity within them. The arrival of Kush has really livened things up and he is always visible and has been very active." Young female Tapir Louka, from Cerza Zoo in France, has joined the Wildlife Park's male Tapir Thackery, who sadly lost his longstanding companion Clanger last year when she passed away at a good age.
Kathleen added:- "Both of these animals are arriving as part of the European Endangered Species Program, which the Wildlife Park contributes to. In the wild, both Red Pandas and Brazilian Tapirs are vulnerable species, chiefly due to the loss of their habitats. The intention of bringing these younger animals here is to increase the chances of breeding, which given their vulnerable status is extremely important. I'd like to thank the Steam Packet Company for their ongoing assistance in helping us organise the transport of these special passengers."

Steam Packet Company Chief Executive Mark Woodward added:- "The Wildlife Park is a popular and important attraction in the Island, and the breeding programmes it supports are vital for threatened species of animals. We are always pleased to be able to help support the Park's work, and I look forward to hearing news of the arrival of some baby Red Pandas and Tapirs."