BHS in Southport button up for an August of fundraising for the NSPCC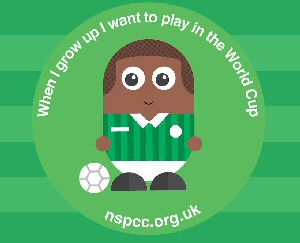 BHS in Southport are sporting new charity button badges this summer, to support the work of the NSPCC. The Southport store on Chapel Street are selling the badges for a suggested £1 donation throughout August.
The badges will be available in different children's characters, including: footballers, pirates, superheroes, robots, rock stars, and wizards, these new badges are not only an ideal accessory or gift for girls and boys alike, but they will also support the work of the NSPCC, helping to protect vulnerable children through its projects and services.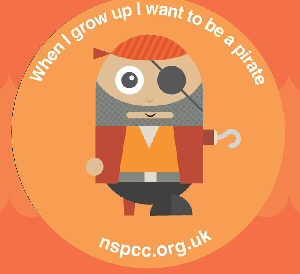 The high street family retailer in Southport will also be hosting a range of other summer fundraising activities this August, including beach themed in store picnics, summer parties, fancy dress, face painting, cake sales and much more.
Simon Moss, Head of Retail Operations at BHS said:- "This August sees another really exciting opportunity for us to make a difference for children; raising vital funds for the NSPCC, not only through the sales of these exciting new style NSPCC button badges, but also through a host of summer fun filled fundraising activities. Colleagues across all our stores are looking forward to an August fundraising extravaganza and we know that all our wonderful customers will get behind us and join in the fun to help us raise even more money for such a worthy charity."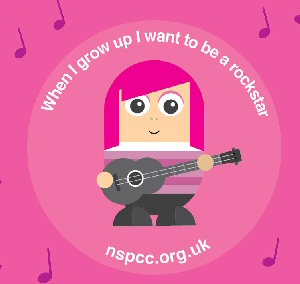 Alison Roberts, fundraising account manager at the NSPCC, said:- "I'd like to thank everyone at BHS for their fundraising efforts. We are very grateful for the continued support and dedication of BHS staff and customers who are always keen to get involved in fundraising events and we wish them every success with their fundraising activity this August."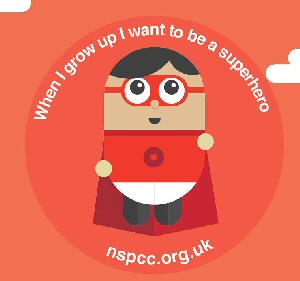 BHS has been working with the NSPCC since 2006 and raised a massive £1.2 million to support the charity's services, which help many thousands of children and young people every year.
The money raised from this fundraising activity will support the charity's services in Merseyside and across the UK. The cash will go to help protect children through its projects and services including ChildLine; the UK's free, confidential 24 hour helpline and online service for children and young people; and help the NSPCC answer more calls from adults with concerns about a child. It will also enable the charity to develop innovative and pioneering services for children who have suffered abuse and harm.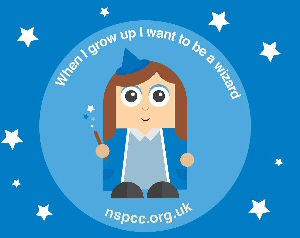 Visit your nearest BHS store and join in the fundraising efforts or for further ways of supporting the NSPCC locally please visit:- nspcc.org.uk.

Half of Ambulance Trusts in England and Wales do not record patient's end of life decisions
A new report from Compassion in Dying has found that only ½ of the Ambulance Trusts in England and Wales have a formal system in place to record the treatment preferences; including 'Do Not Attempt Resuscitation' decisions; of patients nearing the end of life, and only four have systems in place for individuals who are not nearing the end of life.

The report highlights the need for a nationwide system which would enable Ambulance Trusts to respect patient wishes at the end of life, ensuring that their choices are at the centre of care.

A Freedom of Information request was issued to all Ambulance Trusts in England and Wales (11 in total) 6 of these Trusts had a formal system for recording patient information called EPaCCs (electronic palliative care coordination systems). This enables service providers to share patient information across care boundaries. One Trust reported that 90% of their end of life patients had their treatment wishes respected by the ambulance crew.

2 tools which allow patients to decide, and communicate, their end of life treatment preferences are Advance Decisions to Refuse Treatment (ADRT), and Lasting Powers of Attorney (LPA); both of which come into play when the individual has lost capacity. Recently the Government has committed to an electronic database to record all LPAs, which highlights the importance of having a nationally co-ordinated system for end of-life wishes, however a central record of LPAs is only part of the solution. A central record of ADRTs is also necessary to complete the picture.

Danielle Hamm, Director of Compassion in Dying, said:- "Ambulance teams want to do the best for their patients and respect their wishes, but this becomes incredibly hard when they do not have access to the right information. Many Trusts are engaging with policies that enable patient rights at the end of life to be respected, but a significant portion are not. Those who are making headway in this area are constricted by the absence of a clear and workable nationwide system which shares information as quickly as possible for the attending paramedics. We know that 82% of the general public have strong views about their end of life care, but currently only 4% have completed an ADRT or LPA. A concern consistently cited by people who contact Compassion in Dying is that their wishes will not be available to healthcare professionals at the critical moment. A clear framework for recording these wishes with the Ambulance Trust would install confidence in the public and would help more people take control of their own end of life care. Such a system would also benefit the hard working Paramedics at the scene."

Mr Stephen Klein's mother had a bad death as a result of an Ambulance Trust ignoring his mother's end of life wishes:- "My mother Lisa died in 2012, in a nursing home in Oxfordshire. Unfortunately the whole process was badly managed due to the fact that the Ambulance Service ignored specific instructions my mother had left in the event of her losing capacity. She had made an Advance Decision and had a Do Not Resuscitate order in place as part of her end of life care plan. These were ignored, and my mother's end of life rights were not respected. Just as my mother was let down by the people who treated her, the Ambulance Trust itself was let down by the lack of a proper workable system. I received a full apology from the Ambulance Trust, who have made a number of changes as a result of the lessons learned from my mother's death. It was clear that they are trying to do the best they can with limited resources. If there had been proper access to my mother's end of life wishes, which were legally recorded, but ignored, then there would have been a better chance she could have had the care, and the death, that she wanted."
What are your views on this very emotional topic? Please let us know by emailing us to:- news24@southportreprter.com.
Southport Charity Shop seeks volunteers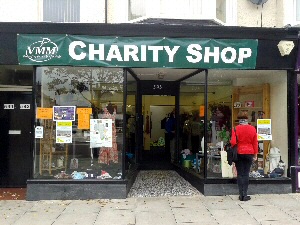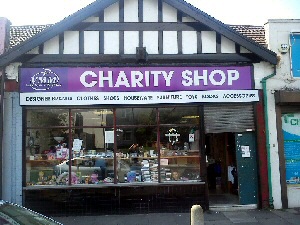 THE Volunteer Mission Movement (VMM) is a small International NGO founded in 1969. They have 3 charity shops in the Merseyside area, all of which rely on local volunteers to stay open. To date, VMM has provided over 2,600 specialist personnel in over 25 countries. These personnel have successfully worked on projects such as health, education and teaching and have positively impacted thousands of individuals.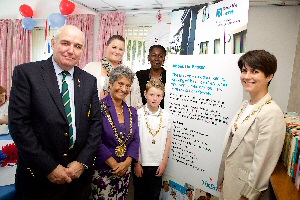 On Merseyside their charity shops provide a drop in service for the local community and a listening ear to those in need. They also donate clothes to help the homeless across the Merseyside area. VMM's aim is to fight poverty and injustice everywhere. Could you play a vital role? If so, please get in touch today. Hours and days are extremely flexible. Call in to the shop located at:- 595 Lord Street or 40 Fernhill Road in Bootle for more information or phone Mark on:- 07902827896 or alternatively you an send an email.
Merseyside poem could be the £1,000 winner
A poem about Merseyside, Southport or another town in your area could win £1,000 in a free poetry competition. Entry is completely free and anyone, young or old, can have a go; beginners too! All you have to do is send a poem about Merseyside or another town in your circulation area to "Local Poem" by email info@unitedpress.co.uk or post to:- 'United Press Ltd, Admail 3735, London, EC1B 1JB, UK'. The best poem will win £1,000 cash and you can send up to 3 entries, which must be no more than 25 lines (each blank line counts as one line) and 160 words each. "It can even be about something or someone from the poet's home area. We find that poems written from personal observation and experience are the most heartfelt and expressive, so we're expecting some great entries from your readers. The contest is designed to encourage ordinary people to write poetry; to both express themselves and be more creative. Last year's winner was Mary Scott from Darwen in Lancashire and previous winners came from Leicester, Surrey, South Yorkshire, Bristol, Oxford, Stafford, Rotherham and Greater Manchester. Maybe this year the £1,000 will go to a poet from Merseyside or a neighbouring town. Winning poems have been about a river, a tower, a local character, village life and local history." explained a United Press spokesman. The closing date is 31 December 2014.