Trainee posts on offer
THERE is still time to apply for trainee posts which provide 6 months of paid employment and work experience. In total, 6 posts are available, on the Healthy Homes Energy Efficiency Programme, with a further 2 working with the Council's Vacant Property Team. All the positions are for people aged between 16 and 18 who are not in education, employment or training and who live in Liverpool. Trainees on the energy efficiency programme supply and fit free low energy bulbs in the homes of vulnerable residents. They also provide a free energy monitoring service to help residents identify opportunities to reduce their energy consumption and attend events which promote energy efficiency. The trainees who will work on the Vacant Property Team will support full time officers in bringing unoccupied properties back in to use ,helping to reduce the demand for housing and improving the environment. All of the trainees will undertake a range of training courses in order to equip with the relevant skills including:-

► Customer service excellence, health and wellbeing for staff, information security awareness, equality and diversity, stress awareness, written communication skills and Time Management.

► EDI (Education Development International) Level 1 award in employability skills.

► Functional skills both numeracy and English.

► Energy Efficient Training to City and Guilds Level 1

The closing date for applications is Friday, 8 August 2014. For more details, contact via email, with:- Your Name, Date of Birth, Address and Telephone Number, or you can call:- 0800 0121 754.
RICS comments on 1 North Rail project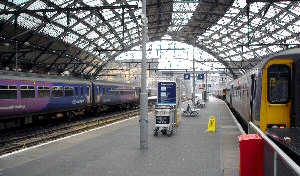 THE Royal Institution of Chartered Surveyors (RICS) have issued an following the UK Goverment's announcement of the £15bn One North Rail project by Leeds, Liverpool, Manchester, Newcastle and Sheffield, that has called for the creation of a new high speed rail network between the cities, improved regional rail links and better access to ports and airports. Jeremy Blackburn, RICS Head of Policy, said:- "The Cities across the north of England are not only in competition with the rest of the country, but also the major industrial and economic centres of Europe and beyond. Better connections between them, linking industries, airports and ports, will help unleash their economic potential. We strongly welcome this plan to create a high speed rail network across the north of England, which builds on and compliments existing rail modernisation programmes across the regions. RICS has long emphasised the advantages of strategic, locational investment. Prioritising regional infrastructure that creates better connectivity for people and goods, particularly rail, will have strong positive economic benefits for the region and the UK as a whole. Taken as a whole alongside the Northern Hub and Pennine Electrification projects, the One North rail plan is a bold and decisive project that shows what can be achieved when cities and regions work together."

VETERANS OLD AND YOUNG GATHER TO MARK 'LIGHTS OUT'
'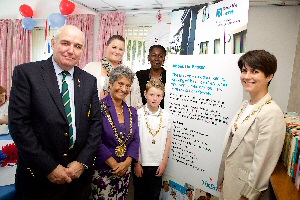 VETERANS marked 'Lights Out' at a special gathering in Liverpool, on Monday, 4 August 2014. 'Lights Out' invites the nation to plunge into darkness and light a single candle for a shared moment of reflection to mark the hour Britain entered World War One, 100 ago.

Ex-Forces personnel from The Beacon - Riverside's supported housing centre for homeless Veterans near Catterick - will visit older residents at its Boxdale Court sheltered housing scheme. The event features fundraising activities to promote Riverside's range of charity Veterans Biscuits, as well as baking cakes to sell for Help for Heroes. Both teams will be running a stand on the day. Tesco is donating food and drinks.

The Lord Mayor of Liverpool, Erica Kemp, will join the Veterans, alongside Leann Hearne, Executive Director of Care and Support at Riverside.

Riverside is 1 of the leading providers of affordable social housing in the UK, and as part of this help support more than 1,000 Veterans each year. With Headquarters in Liverpool, over half its general housing stock is in Merseyside. Denise Mullen, Scheme Manager from Riverside's Boxdale Court, said:- "The tenants here are acutely aware of World War One, with many affected by war down their family lines. We'll be recreating the WW1 era with food, household items and music. The day is to honour the sacrifices of the men and women from the Great War and give thanks for what we have today."

Riverside is at the forefront of innovative services for Veterans, with a national network of supported social housing centres for homeless Veterans. Riverside's Single Persons Accommodation Centre for the ex-Services (SPACES) provides an accommodation placement service for single personnel being discharged from all three services and has helped 12,000 Veterans into housing to date. Leann Hearne, Riverside's Executive Director of Care and Support, said:- "We are delighted that young Veterans from our Beacon centre are joining together with the older tenants from our Boxdale Court today, enabling all generations to commemorate this poignant moment. It is also good to ensure that we remember those who need help today and raise awareness of those issues faced by many veterans, as a result of more recent war experiences."

Riverside's network of Veterans services has been developed and driven by staff who themselves have served in the Armed Forces. Riverside delivers support and training helping Veterans back to work, and signposts Veterans to mental health services.

Roughly a ⅓ of residents in Riverside's specialist housing centres near Catterick and Aldershot Garrisons suffer from Post Traumatic Stress Disorder or mental health issues. Importantly, the specialist support and expertise Riverside's Veterans staff teams provides means that over 90% of its Veterans move on to independent living.