The North West's relationships under the microscope
A new study of more than 5,000 people has lifted the lid on the state of the UK's relationships and found that 1 in 20 people in the North West has no close friends. Published by Relate, the UK's leading relationship support organisation, and Relationships Scotland, The Way We Are Now 2014 is one of the largest studies of its kind. It provides a window into the most important areas of our lives; from couple and family life to sex, friendships and interactions with colleagues and bosses.

The study finds some concerning statistics around how close we feel to others, including 1 in 20 people in the North West saying they don't have a single close friend and 15% of people in the North West rarely or never feeling loved in the 2 weeks before the survey.

The Way We Are Now 2014 also finds a strong connection between our relationships and our personal wellbeing. It seems that, even in today's fast paced and ever-changing world, relationships still act as shock absorbers when times are hard and also help us to achieve our goals. Crucially, the study finds that people who enjoy good quality relationships also have higher levels of wellbeing, whilst relationships of poor quality are detrimental to wellbeing, health and how we feel about ourselves.

Sarah Hall, Chief Executive of Relate Cheshire and Merseyside, said:- "This new study examines the quality of our relationships, showing a clear link between our personal relationships and our wellbeing. Whilst there is much to celebrate, the results around how close we feel to others are very concerning. There is a significant minority of people who claim to have no close friends, or who never or rarely feel loved; something which is unimaginable to many of us. Relationships are the asset which can get us through good times and bad, and it is worrying to think that there are people who feel they have no one they can turn to during life's challenges. We know that strong relationships are vital for both individuals and society as a whole, so investing in them is crucial."

Below is a summary of the study's top findings. For more information, statistics, Counsellor comment, top tips and infographics on each topic (including how Relate can help) please click on the topic titles below. To see the full report about the study, click here.

The changing face of family life:-
► 23% of people in the North West have experienced the breakdown of their parents' relationship

► 65% think money worries are one of the biggest strains on a relationship

Divorce rates have risen significantly over the last 50 years, leaving generations of children, young people and adults working out how to navigate family life after separation. But families of all shapes and sizes can and do have good quality relationships; it might just take some extra effort.

The majority (65%) say that money worries are one of the biggest strains on relationships.

Partners - enduring love:-
► 86% of people in the North West have a good relationship with their partner

► 15% of people never or rarely felt loved in the 2 weeks before the survey

The vast majority of us in relationships feel close to our partners, but there are also some concerning statistics in this section including 15% of people rarely or never feeling loved in the 2 weeks before the survey. But being in a relationship alone isn't enough to enjoy good wellbeing; we found that the benefits of being in a couple relationship for people's wellbeing were lost when they were dissatisfied with how things were going.

Sex - a nation divided:-
► 21% of people in the North West are dissatisfied with their sex life

► 22% of people report having an affair

With 21% of people in the North West being dissatisfied with their sex life it's clear that, for many people, things aren't as good as they could be.

The Way We Are Now 2014 included an additional survey carried out by Relate of 250 Relate and Relationships Scotland Counsellors, who listed 3 factors for a happy sex life: improving communication, making time to be together and learning how to talk about sex with your partner.

Click on the topic title above for advice and guidance from Relate sex therapists.

Work - a delicate balancing act:-
► 37% of people in the North West say their bosses believe the most productive employees put work before family

► 57% of people have a good relationship with their boss

The picture painted by the work section of the study is an interesting one. Even though many of us enjoy good relationships with our bosses, it's clear that work and family life seem to be incompatible for a significant minority.
This is especially worrying in an age where the boundaries between home and work are increasingly blurred, with many of us working from home and being connected to email out of normal working hours.
Trust is crucial for successful relationships at work, but this is not always easy to achieve when workplace attitudes and the practicalities of family life clash.

Click on the topic title above for commentary from Professor Sir Cary Cooper CBE on the importance of trust in the workplace.

Friends - I'll be there for you
► 94% of people in the North West have at least 1 close friend

► 77% of women describe their friendships as good/very good compared with 81% of men

The vast majority of us have at least 1 close friend, but it is significant that 1 in 10 does not. There are also some differences between men and women when it comes to friendships: men are more likely to have high quality friendships than women, which is different from the UK norm, which finds 81% of women describing their friendships as good or very good, compared with 73% of men.

The study finds a clear link between high quality relationships and high levels of wellbeing. But simply being in a relationship doesn't guarantee that people will feel good about themselves: single people feel better about themselves than those in average, bad or very bad relationships, suggesting it's the quality of the relationship that has an impact on wellbeing and happiness.

81 households at risk of losing their home every day in the North West
EVERY day, 81 households in the North West are at risk of losing their home, new analysis from Shelter reveals. The research, based on data recorded by the Ministry of Justice found that in the last year more than 29,700 homes in the North West are at risk of eviction or repossession, the equivalent of 81 every day.

It also identified the latest hotspots across the region where people are most likely to face losing their home, with Salford and Halton topping the list. Other hotspots in the region's top ten included West Lancashire, Manchester and Liverpool.

The housing and homelessness charity is warning that sky high housing costs are pushing more and more families in the North West to the brink. With finances stretched to bursting point, just one thing, such as an illness or job loss, can be all it takes to leave a family facing losing their home.

Shelter is currently struggling to meet demand for its services and is calling for support so that it can help more people stay in their homes. Since 2011, across the country the charity has seen the number of callers struggling with rent arrears more than double, while those calling about mortgage arrears rose by nearly a 5th.

Campbell Robb, chief executive of Shelter, said:- "81 households at risk of losing their home every day is 81 too many. Each one of these will have had their lives turned upside down by this experience, as they faced seeing their home, the foundation of their life, ripped away from underneath them. Tragically we are seeing more and more people coming to us for help, people who have been struggling to make ends meet and then just one change of circumstances has pushed them spiralling towards homelessness. We urgently need people's support so we can help more people in the North West avoid the nightmare of losing their home."
Public in North West support slow speed technology first demonstrated by Living Streets over 80 years ago
OVER 75% of people in the North West are in favour of mandatory speed controlling technology on commercial and public transport vehicles, a poll commissioned by Living Streets reveals to mark 85 years since the organisation was first formed.

Intelligent Speed Adaptation (ISA) prevents a vehicle exceeding the speed limit. The YouGov survey found 75% of British adults in the north west region are in favour of it being compulsory for public transport vehicles such as buses and coaches, and 78% in favour for commercial traffic such as lorries and vans. The percentages are the highest in the Country. As more local authorities move towards 20mph speed limits, ISA could be a useful tool to regulate traffic speeds and make streets safer for vulnerable road users, says the charity.

An early version of ISA was demonstrated over 80 years ago by the secretary of Living Streets; then called the Pedestrians' Association; which held its first meeting on 13 August 1929.

Living Streets interim Chief Executive, Phillipa Hunt, said:- "Over 80 years ago one of our founder members, Mr E S Cope, demonstrated his Tell Tale Lights system which alerted drivers and other road users when vehicles exceeded the speed limit. Bear in mind that when we were founded, there was no driving test, no pedestrian crossings and little regulation. In 1932, 40,000 children were injured on Britain's roads and 1,200 lost their lives. Over the years, our campaigns for slower speed limits, safe crossing points and other measures to make walking on our streets safer and easier have helped to reduce this shocking toll, but 80 years later there were still 17,190 children injured and 61 child fatalities on our roads. As part of a package of measures including 20 mph speed limits where we live, work, shop and go to school, this technology can help to make our original vision of streets safe for walking a reality, and this poll shows that the public subscribe to that vision."

During its 85 year history, Living Streets has successfully campaigned for compulsory speedometers on public vehicles, speed limits, pedestrian crossings, limits on alcohol consumption when driving and the introduction of the driving test.

Phillipa Hunt added:- "Many prescient inventions which seemed left field at the time have become part of our everyday reality. Slower speeds make walking safer and easier for everyone whether we're going to school, to work or to the shops."
Can you help the NCA identify this man?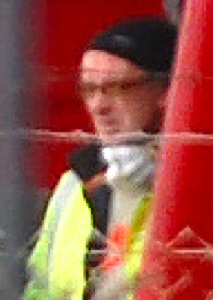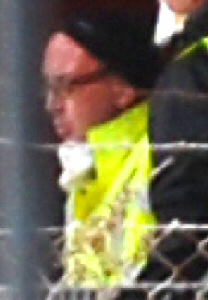 THE UK's National Crime Agency's Investigators are appealing for help to identify a man wanted in connection with a £12million cocaine haul. 2 separate importations totalling over 47 kilos have been uncovered as part of the 2 year joint investigation with West Yorkshire Police. Following the discovery in Rotterdam of approximately 45 kilos of cocaine in sacks of paprika in August 2012, investigators watched as 'dummy' sacks were delivered via Tilbury Docks to a yard at the Liverpool Docks. The unidentified man, who the NCA believe could be from Merseyside, Greater Manchester or Lancashire, was spotted unloading a lorry containing the sacks. 6 other men from Bolton, Liverpool and Manchester were arrested and charged with conspiracy to import cocaine.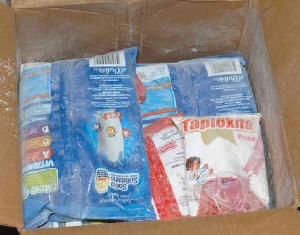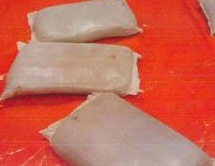 All 6 arrested have since appeared at Manchester City Magistrates Court this afternoon and were released on conditional bail until 29 August 2014, when they will appear at Manchester Crown Court. 4 of the men were also charged with a conspiracy, relating to a seizure in April 2013, when 2 kilos of cocaine in boxes of milk powder were sent to a virtual office in Bradford. Greg Mckenna, NCA Branch Commander, said:- "Joint working with West Yorkshire Police has prevented a huge amount of cocaine reaching the streets and causing terrible damage to our communities. Now we need the help of the public to identify and locate the man at Liverpool Docks. There will be people who may know who he is and I am asking those people to come forward and provide us with as much information as possible." Anyone with information can contact the NCA on:- 0370 496 7622 or Crimestoppers anonymously on:- 0800 555 111.