Hospital food initiative hailed as blueprint for success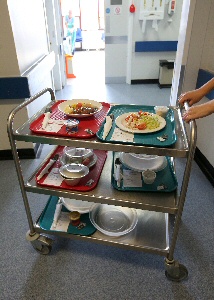 A pioneering scheme at the Royal Liverpool University Hospital enabling patients to order food outside normal mealtimes has been hailed as an example to others in a national report. The call order service at the Royal allows patients who do not feel able to eat at mealtimes to order food when they have regained their appetite. Patients have reported being much happier under the new scheme and The Hospital Food Standards Panel's report on standards for food and drink in NHS hospitals recognised the positive impact it has had. The panel, an independent group established by the Department of Health and led by Dianne Jeffrey, chairman of Age UK, spells out recommendations hospitals across the country can employ to improve their food provision for patients. Their report presented the call order services as an example of good practice. Last week a Patient Led Assessments of the Care Environment (PLACE) report into patient care agreed that the food service at the Royal was better than the national average. PLACE assessments are undertaken across the country by teams of NHS and independent health care providers, with at least half of the assessment teams being members of the public. They focus on the environment in which the care is provided as well as cleanliness, food, hydration and the extent to which privacy and dignity is supported. Both the Royal and Broadgreen hospitals scored above the national average in all areas.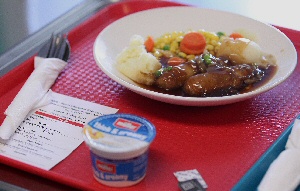 The Royal scored 92.75% for its food, with Broadgreen receiving 91.04%, both higher than the 88.79% average. Broadgreen scored 100% for cleanliness with the Royal not far behind on 99.52% - still above the national average of 97.25%. For privacy, dignity and wellbeing, the Royal scored 93.2% while Broadgreen's scores totalled 92.74% - well above the 97.73% average. The national average for condition, appearance and maintenance was 91.7%, which was comfortably beaten by Broadgreen (97.54%) and the Royal (95.63%).

Lisa Grant, chief nurse said:- "Thank you to all our amazing staff, for your continued hard work and dedication in helping us achieve excellent standards for the environment in which we care for our patients."

This week, after food testing sessions and consultations with dieticians, new menus were introduced in the Royal Liverpool and Broadgreen University Hospitals NHS Trust with a host of additions including Bombay potato salad, vegetable bean chilli and rice, and lamb and lentil hotpot.
AGE UK LANCASHIRE SUPPORTS EE'S NATIONAL TECHY TEA PARTY DAY - HELPING LOCAL PEOPLE TO GET CONNECTED
AGE UK Lancashire is encouraging older people who want to improve their digital skills to go along to their local Techy Tea Party, which will take place on Tuesday, 9 September 2014, 2014 at EE's store in Southport, Chapel Street. On National Techy Tea Party Day over 500 EE stores, offices and contact centres will focus on helping customers with their tech challenges; from 9.30am to 11am by hosting events for members of the public who want to improve their basic digital skills. People in Southport who sign up to attend an EE National Techy Tea Party at the EE store in Chapel Street on 9 September 2014, are invited by EE to bring along the device they want to learn more about such as a mobile phone, tablet or laptop. EE staff will help them get to grips with everyday technology as well as teaching basic online skills. EE is taking its digital inclusion campaign nationwide with Age UK following the huge success of its Techy Tea Parties, which have been taking place at a local level across EE offices, call centres and community venues since the brand launched in 2012. EE National Techy Tea Party Day is an evolution of the company's desire to help people discover the magic of technology, inspiring people to get connected and is further reinforcement of EE's commitment to improve the basic digital skills of people of all ages across the country. Recent research has revealed that there are currently six million people in the UK who've never been online and 4.8 million of those are aged 65 and over. The Internet offers huge benefits to people, enabling them to keep in contact with loved ones, make huge savings and pursue hobbies, so it is important that people in later life are given the opportunity to use the Internet and shown how to make the most of it. David Ward at Age UK Lancashire said:- "There are huge benefits to being online such as keeping in touch with loved ones, discovering new hobbies and saving money by shopping around. The EE National Techy Tea Parties will give older people the chance on the high street to experience all that the Internet can offer." Olaf Swantee, CEO of EE, said:- "There are huge benefits to being connected in a world that is becoming increasingly digital but technology is moving so fast and it can be hard to keep up. Through EE National Techy Tea Party Day we want to use our staff's expert knowledge to help those most in need to develop these key digital skills." The campaign, which up until now has only run at a local level, has already won the Prime Minister's Big Society Award for its influence in boosting digital literacy and its success with helping local communities overcome their tech challenges. To register to attend a Techy Tea Party on 9 September 2014, visit your local EE store or go to:- website. For more information on local services contact Age UK Lancashire on:- 0300 303 1234 or log onto;- ageuk.org.uk/lancashire.

Adult learning courses in Liverpool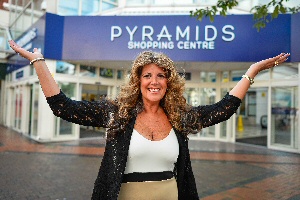 LIVERPOOL City Council's Adult Learning Service (ALS) is offering free open days in September 2014, to enrol learners onto exciting new courses. The ALS will be hosting a number of open days and evenings across the City to provide the opportunity to talk to tutors and guidance officers about the types of courses on offer and what they can do in terms of helping employment and learning new skills. It could be that you are:-
► Looking for work and need new/more qualifications to get a job.

► Trying to get back in to work and would like some guidance about the next steps to take.

► In a job but would like to further your career and need extra studying/qualifications to do so.

► Wanting to learn a new skill for your own personal interests.

Councillor Nick Small, cabinet member for employment and skills, said:- "We are changing the way we deliver our service to ensure we are supporting the needs of local people who are trying to get into work. Perhaps you are taking your first steps back into learning or are wanting to progress onto a further qualification to improve your employability skills. It could be you want to brush up on your English, maths and ICT knowledge, or improve your CV and/or interview technique. We also know that many people are looking to take a course for personal interests, such as a languages course or local history. We have lots to choose from and welcome you to join us for courses ranging from art, cookery and music through to local history and dressmaking."

Open days and evenings are available to provide the opportunity to speak to a tutor or guidance officer about the courses that interest you, or to find out which courses are right for what you want to achieve. These are on offer at:-

► Norris Green ALC – Wednesday, 3 September 2014, from 9am to 4.30pm; Monday, 8 September 2014, to Friday, 12 September 2014, from 9.30am to 3.30pm.

► Newsham ALC – Monday, 1 September 2014, from 10am to 8pm; Monday, 8 September 2014, also Friday,12 September 2014, from 9.30am to 3.30pm (open until 8.30pm Monday and Thursday); Saturday,13 September 2014, from 9.30am to 12.30pm.

► Park Road ALC – Tuesday, 2 September 2014, from 10am to 8pm; Monday, 8 September 2014, also Thursday ,11 September 2014, from 9.30am to 8.30pm; Friday, 12 September 2014, from 9.30am to 3.30pm.

► Cavendish Drive ALC – Thursday, 4 September 2014, from 9.30am to 4pm; Monday, 8 September 2014, also Thursday, 11 September 2014, from 9.30am to 3.30pm.

► Granby Street ALC – Friday, 5 September 2014, from 9am to 4.30pm; Monday, 8 September 2014, also Friday, 12 September 2014, from 9.30am to 3.30pm

► Childwall ALC – Monday, 8 September 2014, and Tuesday, 9 September 2014, from 5.45pm to 8.30pm.

► Broadgreen ALC – Tuesday, 9 September 2014, and Wednesday, 10 September 2014, from 5.45pm to 8.30pm.

► Calderstones ALC – Wednesday, 10 September 2014, and Thursday, 11 September 2014, from 5.45pm to 8.30pm.

► Alsop, Fazakerley and St Francis of Assisi ALC – Enrol at Newsham ALC on Monday, 8 and Thursday, 11 September 2014, from 6pm to 8.30pm.

► Allerton Library – Enrol at Park Road on Monday, 8 September 2014, from 9.30am to 12pm.

The ALS is committed to providing an outstanding learning experience carried out by professional, friendly staff that are able to help carve out a personal progression pathway so that you are always clear about your next steps whether that is finding a job, setting up a business or helping with personal and social interests.

Over 10,000 people enrolled in courses last year, making ALS the largest community learning provider in Liverpool. Career-specific courses have been able to offer people the chance to qualify for a certificate in varying levels in their chosen field, for example up to a Level 3 certificate as an early years educator or a Level 3 Diploma in reflexology. Many people are also interested in taking a course for personal interests in anything from cake decorating to photography for beginners.

ALS can offer a brand new start to people struggling to find work due to a lack of qualifications and put them in a new financial situation as well as providing them with the knowledge and confidence to go forward in their lives and careers.

For further information, call:- 0151 233 3206 or log on to website.