RMT welcomes u-turn on Merseyrail service cuts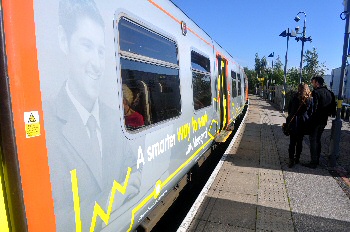 PLANS to axe peak hour train services across Merseyside have been ditched after they were exposed by RMT, the region's biggest rail union.

Merseyrail signalled a retreat from the cuts at talks yesterday after the union revealed proposals to slash nine rush hour trains a day under a plan to 'standardise' weekday and Saturday timetables.

RMT acting general secretary Mick Cash said:- "Merseyrail yesterday told our reps that it will continue to run the same number of trains from May 2014 as it does now. That u-turn is great news when only last week senior managers were sounding out traincrew reps on the impact that cutting up to nine peak hour trains each weekday would have on jobs."

RMT North West regional organiser John Tilley said:- "Thanks to RMT's intervention common sense has prevailed and the plan is now off the table, saving jobs and protecting key rail services. RMT fully supports long term plans to expand Merseyside's rail network, but the union will remain vigilant in defending services from any McNulty inspired attacks on services."
Love Your Baker with Craft Bakers' Week
BAKERIES are a staple part of every high street with bakers dedicated to making fresh bread, cakes and so much more, every day. These skilled craftsmen and women from across the UK are coming together this autumn, to celebrate their trade and remind everyone of all that they have to offer. Often being present on a high street for decades, a bakery and its bakers become part of the local community. Many high street bakeries are family run businesses where skills and recipes, including those for regional specialities, have been passed on from generation to generation, helping to preserve this vital profession.
During Craft Bakers' Week participating bakers will be holding a variety of events including tastings, promotions and workshops for local schools and groups as well as fundraising for Make-A-Wish Foundation® UK. The campaign is supported by TV baking stars Tom and Henry Herbert, who run high street bakeries in the Cotswolds. Visit craftbakersweek.co.uk for more information about Craft Bakers' Week, including how to find a participating baker near you.
Celebrating and highlighting the skill and passion of craft bakers is important to Tom and Henry who believe encouraging customers to show their support by visiting their local bakery helps keep local high streets alive:- "We are so proud to be supporting Craft Bakers' Week. Baking is a real skill and 1 that needs to be celebrated and supported so it is a great way to remind everyone to love their local baker by paying them a visit at the end of September. It can take years to learn the craft, there are so many techniques to master from bread making through to cakes so customers across the country can tuck into delicious locally produced products. Pop into your local bakery; it will be worth it!"

Help required following a reported street robbery on Southport Promenade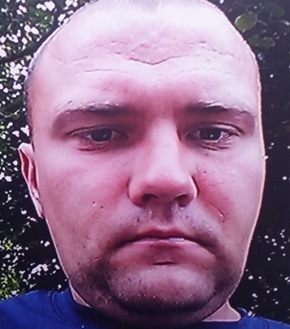 MERSEYSIDE Police Detectives are investigating a street robbery that happened in Southport, at around 10pm, on Friday 25 July 2014. As part of the enquire they have released a photograph of a man they want to speak to about the incident. The police say that a 26 year old victim was on the lower Promenade, drinking a can of beer and listening to the radio on his smart phone when he was approached by another man. The man started up a conversation with the victim before suddenly punchng him in the face. The victim was knocked unconscious and only regained consciousness in hospital the following day. At that point he realised his black HTC mobile phone was missing and he reported the incident to the Police. Detectives from Sefton CID are now investigating the incident, which happened, and are appealing for the man in the photograph or anyone who recognises him to come forward. Call Detective Constable Paul Smith on:- 0151 777 3811 or to contact them anonymously via Crimestoppers on:- 0800 555 111.
Next of Kin appeal for Andrew Elson
SEFTON, Knowsley and St. Helens Coroner's Office have issued an appeal for the public's help to trace the family of a 33 year old man who was found dead in Bootle on Wednesday, 20 August 2014. Andrew Elson was found dead in his house on Oriel Road. It is believed he originally came from the Wolverhampton area, but had been living on Merseyside for some time. His death is not being treated as suspicious. Any relatives of Mr Elson's, or any person who knows of their whereabouts, is asked to call Coroner's Officer, Jeanette Lesbirel, on:- 0151 777 3409.
Burglary on Upper Aughton Road, Southport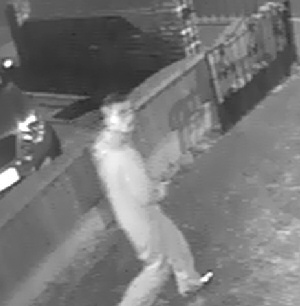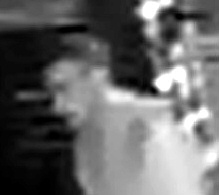 MERSEYSIDE Police Detectives, from Sefton CID, have released CCTV images of a man they would like to speak to in connection with a burglary in Southport on Saturday, 9 August 2014. The Police say that:- "Officers were called at about 10.30am to a house on Upper Aughton Road following a report of burglary. The homeowner was awoken at about 3.30am earlier that morning and found the front door open with a number of electrical items missing. A full investigation into the incident is ongoing with detectives carrying out house to house enquiries in the local area." As a result Detectives are appealing for the man pictured, or anyone who knows the man, to call Police as they believe he could have important information for their enquiries. Anyone with information about the incident is asked to call Merseyside Police on:- 0151 777 3810 or Crimestoppers, anonymously, on:- 0800 555 111.