Under employment up by 18% in the North West since 2010
THE number of people who are under employed in the North West has increased by 18% since 2010, according to new analysis published by the TUC.

The analysis shows that while unemployment has fallen in the region by 33,000 since the last election, under employment has risen by 55,000. The current level of under employment of around 362,000 in the North West is over 113,000 higher than it was before the recession (249,000).

The TUC analysis of the Labour Force Survey shows that across the UK the number of people who count as under employed; people working part time because they can't get a full time job, or wanting more hours in their current job; has increased for both employees and the self employed.

While there has been a small recent fall in involuntarily part time work (people working part time because they can't get a full time job), the TUC analysis reveals that a rise in the number who want more hours in their existing job means that under employment is still increasing.

The fastest increase in regional under employment since 2010 has been among self employed workers. There has been a 22% (9,800) increase in the number of self employed people in the North West who class themselves as under employed, compared to a 17% rise (45,000) for employees.

The TUC says the analysis shows that despite talk of a recovery, continual real wage falls mean that more people than ever are looking for extra hours to make ends meet.

North West TUC Regional Secretary Lynn Collins said:- "Ministers have made much of the improving jobs figures as a sign that all is now well with the economy. But although unemployment is falling, there are still over 360,000 people in the North West who would like to be working more hours than they are. With more jobs being created, you'd expect that under-employment would be on the wane too. But sadly with part-time, temporary, low paid jobs often the only work that people can get, under employment remains stubbornly high and is still rising. It's not an either or debate, about quantity of jobs over quality of jobs. We need a return to good quality employment, not the race to the bottom of low hours and low pay. As the squeeze on pay continues, many people don't have enough money for everyday essentials, let alone the cash to cover any unexpected emergencies. With no let up in their financial woes in sight, people are understandably looking to take on more hours just to keep the wolf from the door. Without a decent pay rise and the creation of more permanent, secure jobs, under employment is unlikely to fall any time soon."
Future Cabs A Resounding Success for Liverpool Hackney Drivers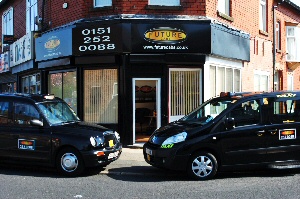 6 months since taking its first booking, Future Cabs has reported excellent feedback from a growing fleet of happy hackney drivers. The Liverpool taxi company works on a simple premise; it allows black cabs to rank and be hailed in the street as normal, at the same time providing them with the means to compete with private hire. The business uses cutting edge technology to open up a new revenue stream to an old industry and thus far results have exceeded all expectations for drivers using the system.

Drivers are reporting revenue of between 4 and 6 times their weekly investment in the Future Cabs system and the average fare is rising steadily. The company took its first booking in March 2014. Since then the fare average has increased from £5 to its current level of £8.

Future Cabs driver Tony Roberts said:- "It's a no brainer, I'm getting more than four times my investment back in fares and the technology is great and so easy to use. Future Cabs is going to save the industry."

Future Cabs Limited generates additional revenue for drivers of the City's black cabs by offering pre-booked journeys for the same price as those in smaller, private hire cars. As a result, the public can now access fit for purpose, 5 and 6 seater cabs at the same rate as private hire vehicles, which usually only seat 4.

Veteran hackney driver Arthur Michels gave this glowing endorsement:- "I've been a hackney driver for 39 years and this is by far the best system out there. It's so easy to use and helps keep the ranks moving. I have recommended it to lots of drivers and have no hesitation in recommending it now."

Gerard Murphy, Director of Future Cabs Limited said:- "Future cabs exists to protect the business of hackney cabbies by helping them move with the times and generate additional business. I am a fully licensed hackney driver myself and I have family and friends that are as well. The company was born out of my desire help protect the livelihoods of drivers like them. Future Cabs is here for hackneys. That's our mission statement."

Future Cabs GPS location tracking journeys are safe, economical, energy efficient and available across Liverpool now. You can download the app or register as a driver at:- futurecabs.co.uk.
DEPUTY PRIME MINISTER BOOSTS PARKS AND PATHS SO WE CAN ALL ENJOY NATURAL BRITAIN
THE Deputy Prime Minister, Nick Clegg, announced that the Government is going to more than double the speed of building the Coastal Path, bringing completion of the project forward by ten years from 2030 to 2020.

Speaking at the RSPB's State of Nature conference, the Deputy Prime Minister announced that additional funding will be put in place to accelerate the delivery of the path so that it will be fully complete by 2020, which will allow walkers and nature lovers to traverse the entire coastline of England.

In his speech, the Deputy Prime Minister said:- "At the current rate of progress, we will have built the UK's first space port before our coastal path is completed. You'll be able to fly in space before you can walk around our coast. I've been pushing for this process to be speeded up. It hasn't been easy, but I'm pleased to announce today that the Government will be ensuring that the path is completed by 2020 by allocating extra funding."

The Deputy Prime Minister also announced that the Ordnance Survey would compile and release data to allow for a new map of every publicly accessible green space in England and Wales to be developed, and will allow anyone with access to the internet to find the location of their nearest park instantly.

The map will use data from the Ordnance Survey and other sources, which will be made available for free to enable development of new software and apps so that people can enjoy every corner of countryside. Just like the apps that tell you when your bus or train is due, innovative developers will be able to come up with new ways of displaying the data. They could combine it with other information to produce something new and exciting, such as tracing cycle paths through parks, coming up with bespoke nature trails or linking with property information to help people decide where they want to live.

The Deputy Prime Minister said:- "Britain's parks and countryside are the envy of the world, and I want to make sure everybody can use them. Sometimes we can live ten minutes' walk from a park and not even realise it. Yet public bodies hold all of the data on where these green spaces are. By opening up this data we can enable thousands of people to enjoy every inch of our green spaces at the swipe of a touchscreen. With Britain's innovative app developers given access to the data, we can help make sure you can always find your way back to nature."

Catwalk model and former beauty queen backs the latest Miss Wirral contest at Pyramids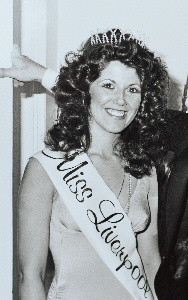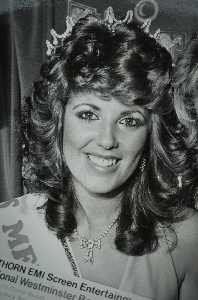 A former beauty queen who rubbed shoulders in her career with A-list celebrities such as the late Hollywood film star James Mason is backing the search for a new fashion starlet at a Birkenhead shopping centre. The free to enter Miss Wirral in association with Pyramids Shopping Centre is being organised by the Heswall based Frame Model and Casting Agency. It carries a £1,000 prize package and could be the passport to a glittering catwalk future for the lucky winner. Anita White, who has twice been crowned Miss Liverpool and went on to enjoy a successful career as a model and screen extra, is encouraging girls to enter what she says could be a springboard to future stardom.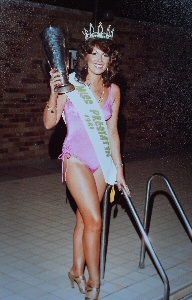 Anita, who lives in Gayton, was in her mid-teens when her mother suggested she enter the Miss Liverpool contest in 1978 which was then hosted by the City Council. She took the coveted title and went on to spend an incredible year as an official ambassadress for Liverpool at a host of events in and around the City at which she met some of the biggest stars of the day including legendary comedians Ken Dodd and Canon and Ball and Hollywood superstar James Mason. Anita recalled:- "The prize money for winning the Miss Liverpool title was £1,000, which was an incredible amount for the time. But apart from the money I had a fabulous year representing the City at all kinds of events including factory visits and social occasions. Among the famous people I met at some of the engagements I had were Ken Dodd, who was a laugh a minute, Canon and Ball, who were just full of fun when I switched on Liverpool's Christmas lights with them, and the screen actor James Mason who was extremely charming when I was with him at a country fair in Cheshire."

While her "day job" was as a cashier with the Midland Bank, where she eventually stayed for 25 years, Anita went on to win a total of 8 beauty titles, including another Miss Liverpool crown, Miss Prestatyn and the national Miss Midland Bank, during the late 1970's and early 1980's. Later she moved into modelling, doing mainly clothing work, and still strides the catwalk for adverts and at charity fashion events. Anita has also been an extra on a number of TV shows including the Chester-based soap Hollyoaks and one off films such as the one she made with the late acclaimed Merseyside actor Pete Postlethwaite who she remembers with great fondness as:- "a real gentleman".

She said:- "I'm delighted to be giving my support to the new Miss Wirral contest for a number of reasons. It's free to enter, which should open it up to many more girls, and should be a lot of fun. As I know from my own experience, entering competitions like this builds confidence, broadens the mind and gives you the chance to meet people you'd never usually meet. It can also be a springboard to other exciting things such as modelling or screen extra work as it has been for me. I'd encourage as many girls as possible to get involved."

During September Pyramids Shopping Centre will be hosting four casting sessions with the live grand final on 27 September 2014. Derek Millar, Commercial Director for Pyramids Shopping Centre, said:- "We are delighted to team up with Frame again for our search for Miss Wirral which will be all about finding someone who not only has the right skills to break into the world of fashion and fame but is also known for contributing to their local community or enjoys working charitably in some way. As the main shopping centre at the heart of the Wirral which is full of big brand fashion names such as H&M, Next, Marks & Spencer and Miss Selfridge, we are the ideal venue to host such an event."

The idea was the brainchild of Laura Seymour who runs Frame with her business partner Louisa Houghton. Laura said:- "I wanted to use my expertise in the business to create a competition which is close to the heart of the Wirral and carries a local title which the winner will be proud to hold. It could also be the perfect passport to a career in modelling for the girl with the right attributes of looks, pose and personality. To ensure that the competition has the right local connections I'm delighted to be working closely with Pyramids which is at the very centre of Wirral life. Both our casting sessions for the contest will be at the shopping centre, which will also provide the perfect venue for the grand final, and we will be encouraging people to vote for the winning girl on Pyramids' website."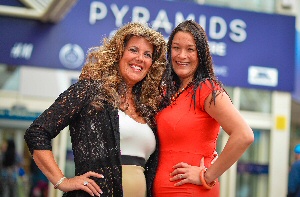 Miss Wirral is open to girls aged 16 to 30 who are either living on the Wirral or have close connections to the area.
The 2 sessions offering girls the opportunity to sign up as competitors will be held at Pyramids Shopping Centre on Friday, 5 September and Saturday, 6 September 2014 and again on Friday and Saturday, 12 September and 13 September 2014, all from 10am until 4pm.

Laura explained:- "All the girls will be welcomed by myself and other members of my competition team. We'll take their details and hold a short interview with each of them just to gauge their personality. Our photographer will take their picture. From all those who sign up at the two sessions myself and fellow judges will select a shortlist of 25 girls whose details and picture will be posted on the Pyramids' website. Members of the public will then have the chance to vote online or in ballot boxes placed around the shopping centre for the winner. From those attracting the most votes we'll select 10 or 12 finalists who will go forward to our fabulous grand final to be staged at Pyramids on Saturday, 27 September 2014, when they will parade in evening wear. The final say will be down to a panel of judges headed by a star from the TV soap Hollyoaks, who I'll be naming later, and also including myself and representatives from the management teams at Pyramids and Frame modelling. The girl eventually chosen as Miss Wirral will be awarded some fantastic prizes headed by a year's modelling contract with Frame. She'll also receive a crown, flowers and vouchers for stores in Pyramids and there will be the chance to represent the Wirral and Pyramids by making personal appearances at various events during the year she holds the title."

Laura added:- "Entering the competition is a great opportunity for one lucky girl to really shine and win the kind of high profile which may well stand her in good stead for a great career in modelling. I'm hoping to make the competition an annual event which will really help to put Wirral on the map."

For more information go to:- pyramidsbirkenhead.com.