Karen Potter Craven Minor JFL
Results Week Ending 7 September 2014

Under 11 Premiership
Birkdale United 1-9 Formby JSC White - Report
A great start to the season for Formby JSC Whites with a clinical victory against newly promoted Birkdale, who to their credit played some good football and never stopped competing in the game, with their keeper really outstanding.
The goals were spread through the team with Dan Griffin, Jamie Murphy, Jamie Ditchfield, Danny Lamb, Jack Lemmens, Harry Forsyth, & Tom Harrison all scoring.
Some great football was played with the triangle of Danny Lamb, Danny Griffin & Jack Lemmens really effective. David Meadow in goal outstanding and his deputy young Ross Ferguson doing very well. Joe Blanchard was a collossus in defense. Tom Elder, Ben Williams and Jamie Ditchfield dominating Midfield with Harry Forsyth and Tom Harrison terrorising the Birkdale defence with frightening pace.
Man of the Match this week could have gone to a few but Jamie Murphy just edged it following a great debut performance. His skill and more importantly his workrate & energy was an example the rest of the team should follow.
Redgate White 1-1 Trinity White
Burscough 2-7 S&A Amateurs Red
Maghull Youth 0-1 Southport FC Yellow
Under 11 Championship
Formby JSC Black 5-2 Trinity Blue
Hesketh Colts 3-6 Phoenix
Crosby Stuart 2-3 S&A Amateurs Blue
Redgate Yellow 4-3 Formby Athletic
Under 12 Premiership
Hesketh Colts 2-4 Formby JSC White
Formby JSC Rangers 9-1 Birkdale United
Altown United 2-3 Town Green
Formby Athletic 0-8 Southport Trinity
Under 12 Championship
S&B Red 5-3 Formby JSC Black
Mitch Red 1-5 Redgate Black
S&B Yellow 0-9 Mitch Green
Phoenix 0-9 Ormskirk
Under 13
Southport Trinity 6-1 Birkdale S
Redgate Rovers 1-6 Formby JSC
Hesketh Colts 9-1 S&A Amateurs
Birkdale R 6-5 Formby Athletic
Under 14
Birkdale United 4-1 Redgate Rovers
Hesketh Colts 4-2 S&A Amateurs
Formby JSC 1-7 Birkdale Black
North Sefton 4-2 Southport Trinity
Under 15
Churchtown Athletic 1-3 Formby JSC
Hares 2-3 Southport Trinity
Under 16
Jaguars Red 1-6 Hesketh Colts
Southport FC Juniors 8-1 Jaguars White
S&A Amateurs 9-0 Redgate Green
Formby JSC 0-5 Churchtown Athletic
Under 17/18 Premiership
Redgate Rovers 2-1 S&A Amateurs
Lydiate 2-0 Town Green
AFC Liverpool 7-5 Birkdale United
Under 17/18 Championship
Burscough Green 6-0 Formby JSC Black
Hudson Celtic 5-5 Southport Trinity
Birkdale Black 3-1 Redgate Yellow

Fixtures Week Ending 14 September 2014
Under 11 Premiership
Formby JSC White v Redgate White
Maghull Youth v Birkdale United
Trinity White v Southport FC Juniors
Under 11 Championship
Hesketh Colts v Crosby Stuart
S&A Amateurs Blue v Trinity Blue
Redgate Yellow v Formby JSC Black
Phoenix v Formby Athletic
Under 12 Premiership
Town Green v Hesketh Colts
Formby JSC Rangers v Formby JSC White
Birkdale United v Trinity Blue
Formby Athletic v Trinity White
Under 12 Championship
Ormskirk v Mitch Red
S& B Red v S&A Amateurs
Southport FC Juniors v Phoenix
Under 13
Southport Trinity v Hesketh Colts
Redgate Rovers v Southport FC Juniors
Birkdale S v S&A Amateurs
Birkdale Black v Birkdale R
Formby JSC v Formby Athletic
Under 14
Southport FC Juniors v Redgate Rovers
Hesketh Colts v Birkdale United
Birkdale Black v S&A Amateurs
Southport Trinity v Formby JSC
Under 15
Redgate Rovers v Churchtown Athletic
Southport FC Juniors v Birkdale United
The Hares v Formby JSC
Under 16
Hesketh Colts v Formby JSC
Jaguars Red v S&A Amateurs
Redgate Yellow v Redgate Green
Churchtown Athletic v Jaguars White
Under 17/18 Premiership
Myers v Lydiate
Town Green v Hudson Rangers
AFC Liverpool v S&A Amateurs
Birkdale United v Redgate Rovers
Under 17/18 Championship
Burscough Green v S&A Blue
Formby JSC Black v Birkdale Black
Hudson Celtic v Redgate Yellow
Dynamo Rangers v Southport Trinity

Get it Loud at Central Library
LIVERPOOL'S Central Library will once again play centre stage for some live music acts later this month. On Saturday, 27 September 2014, the award winning programme of live gigs in libraries 'Get It Loud in Libraries' will be returning in style with a one off gig from Becky Hill, who has appeared on BBC's 'The Voice'. The event follows on from the success of chart star Nick Mulvey, who played a sold out gig at the Library earlier this year. Becky Hill reached the top of the Official Charts recently with Oliver Helden's song Gecko and appeared on BBC's 'The Voice'. Now a solo artist Becky is winning fans across the UK with her debut single:- 'Caution To The Wind'. The Liverpool Central Library show , where she will be supported by Shannon Saunders, is a chance to see her in an intimate venue. Liverpool City Council's Assistant Mayor and cabinet member for culture and tourism, Councillor Wendy Simon, said:- "The Get it Loud in Libraries event held in March this year was a sell out and a huge success. It is fantastic to see our venues being used for some great and unusual events and performances. Liverpool has a long and successful musical history so our venues are ideal platforms for new musicians wanting to showcase their talents. I hope this event, like previous ones, will encourage young and old to come along to the Library and enjoy the music we have on offer." The Get it Loud in Libraries (GiLiL) programme has already shown a great instinct for booking stars of the future with household names like Adele, Jessie J and Katy B playing intimate gigs for audiences of all ages at the beginning of their careers. It is hoped the show continues this tradition for breaking future stars in our nation's libraries. GILIL also offers exclusive creative opportunities for young people to get involved and develop their skills in film, photography, web design and event management on the live shows. Please email for further details. Tickets for Becky Hill are on sale now on a strictly limited basis at:- seetickets.com at £8 each. Doors are 8.00pm and the shows are all ages. The GiLiL project connects young people with libraries with no bars and or accompanying license restrictions it allows all ages a chance to see great bands playing live in a real gig environment at an age where they would normally be restricted to big-venue pop concerts and the occasional festival. It creates audiences for libraries and exposes more people to public libraries generally. Fans often visit the library from all over the country and from abroad to experience a gig in a library with their favourite acts and so Loud in Libraries supports local cultural tourism as well as everything else. Events are delivered as part of a programme of developing youth audiences and future live activity will encourage young people to develop their creative and music industry skills in a supportive mentoring environment whilst also exposing them to the most exciting new music talent. The programme stages intimate gigs in public libraries all across the North West.
Out of This World Poetry Competition Now Open!
'OUT of This World' is Young Writers latest primary school poetry competition, open to all 4 to 11 year olds across the UK. The theme is open so schools and pupils alike have the exciting prospect of discovering where their imaginations will take them... Young Writers has been encouraging pupils to read and write poetry for over 20 years! Building on the success of their last competition, Monster Poetry, Out of This World looks at poetry in a fresh and exciting way, and offers teachers free resources from lesson plans and an idea generator to homework help sheets. With 'National Poetry Day' on 2 October 2014, it's time to bring poetry to life in homes and schools across the nation! Out of This World is free to enter and both schools and pupils could win themselves prizes as well as see their poem in print! Young Writers have just awarded over £3,000 in prizes to Poetry Detective school and pupil winners, you can find out more here. All our competition information and resources can be viewed and dowloanded for free. So, it's time to pick up a pen and wonder… where will your imagination take you?
Employers risk new HMRC penalty regime
FROM 1 October the vast majority of UK employers could incur fines from the taxman for late returns under the Real Time Information (RTI) system, ACCA (the Association of Chartered Certified Accountants) warns today. HMRC (Her Majesty's Revenue and Customs) introduced real time reporting in 2013 for the largest employers, but has since been rolled out to cover all UK companies. Although micro companies, those with 9 or fewer employees are exempt from filing returns in real time, they do still have to complete their returns using the RTI system and will still be caught by the penalty regime if they fail to file in their agreed time scale with HMRC. Chas Roy-Chowdhury, ACCA head of taxation said:- "The RTI system has been in place for more than a year now, but many employers may not be aware that fines for late filing are due to begin. Fines are a drain on any business, especially the smaller companies, where cash flow is often tight. The majority of businesses should be well versed in RTI filing by now, but if you are having problems you should seek the advice of an ACCA accountant. It is far better to seek help than face a fine." More information on RTI can be found online.
Southport Weekender heading home for its final farewell to Southport!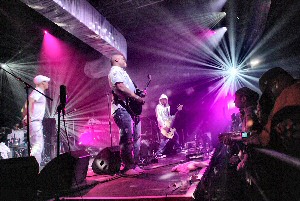 THE world famous Southport Weekender is returning home over 17 October to 19 October 2014. This fantastic music event attracts many A-List celebrities along with famous sporting personalities, and including the odd Holywood star. Sadly, for a few years now it has been held in Minehead, on the banks of the Bristol Channel, in Somerset. Pontins has been taken over now and the new company, Britannia, have invested heavily in the site since the event had to move down South. "For one weekend only, as part of our BIG 50 celebration year, we will be transforming the resort into the Southport Weekender that gave this legendary party its name." said Alix who is one of the organisers. The event will see the return of the Powerhouse, Beat Bar, Funkbase and Connoisseur's Corner and the venue will be all packed out and buzzing to the sounds of the DJs and live bands. Alix added:- "As it says on our website, Our 'Heritage' line up that will leave jaws dropping and eyes filled with tears on the dance floor is just around the corner. It's something we never thought possible in the smaller, intimate site, but for this one off special we are pulling out all of the stops. Plus, we expect a very emotional after- party on the Sunday will be a huge pull, hosted by the incredible Body & Soul team, with Francois K, Danny Krivit and Joe Claussell at the controls, and lights by Ariel. We couldn't think of a finer farewell and we sincerely hope you will join us for this magical opportunity to share the floor once more in the Town that gave the event its name. We already have some fantastic Southport legends booked and in the bag, but we are keeping others under wraps!" As the Southport Pontins site is a lot smaller than The Southport Weekender Minehead, Butlins Resort, and interest was so high, they sadly have already sold out... But we are hoping to bring you lots of coverage from this major and very special music event.